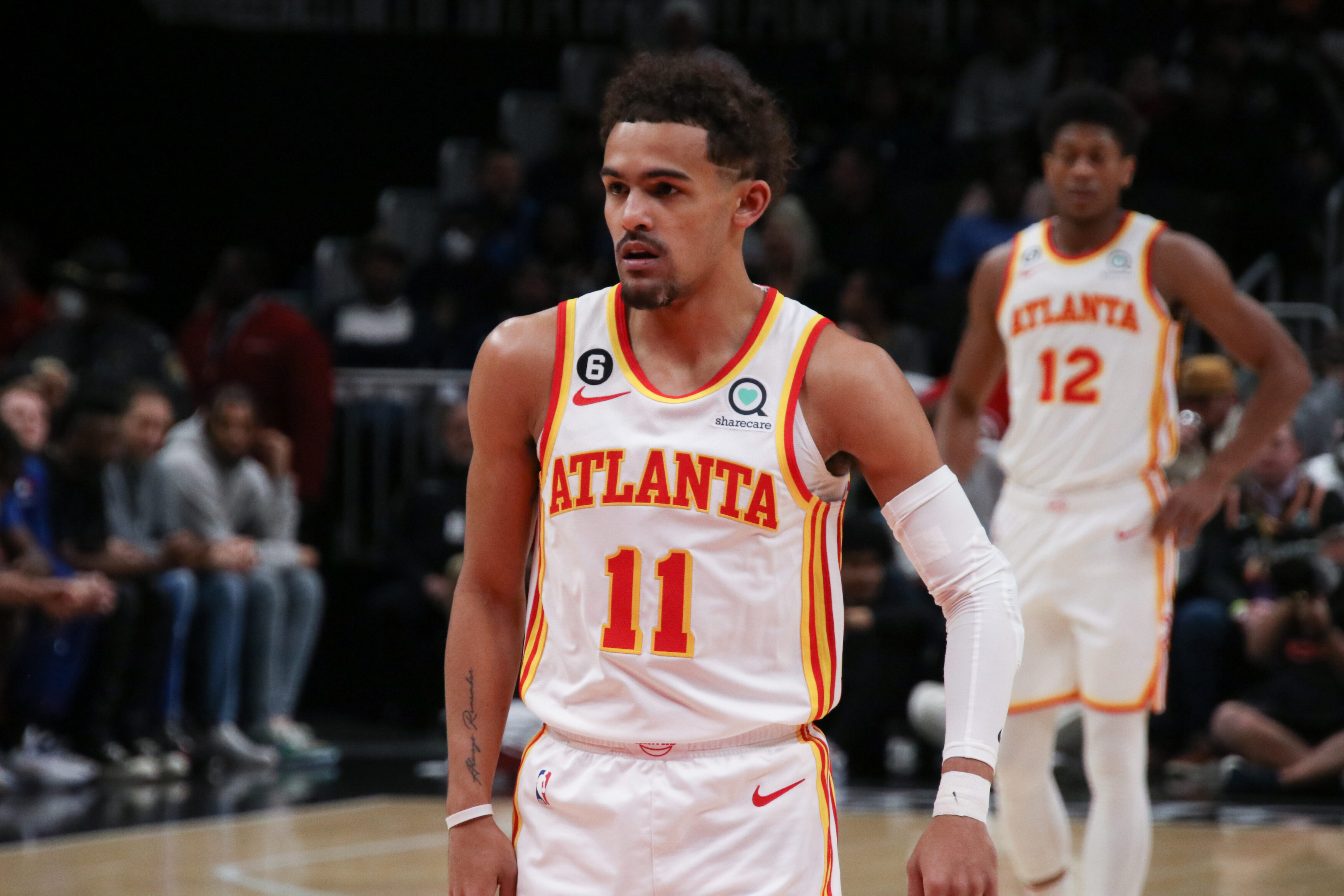 Leadership is tough. Every human is different, down to the specks of DNA that lie beneath their fingertips. Kobe was similar to Jordan on almost every level – down to the mentality they approached their everyday lives with. Yet, this isn't a Micheal Jordan – Kobe Bryant identical plays piece. Lebron James' leadership has been questioned throughout the years, dating back to his pre-villain era when he made The Decision. Yet, this isn't a critique on whether or not James' choice to air his free agency signing on ESPN was a self-inflicted wound for the looming villain arch awaiting him. Players are notorious for making mistakes, as are all humans. Yet, it raises the question: Are Trae Young's Antics Hurting the Hawks? Does Young pass the eye test? His stats paint a pretty solid picture of who he is, but is that the full truth?  
When the NBA version of spring break occurred over a month ago, the Hawks had finished with a 29-28 record. Young averaged 26.8 PPG, 43% from the field and a staggering 32% from three. His stats are down dramatically from last year, so it's no wonder his team hasn't looked up to par thus far. Young is having an off-shooting year and chemistry amongst this young roster has been lackluster. A couple of weeks have passed since the ASG and the Hawks currently sit one game below .500 with a 34-35 record. Young's stats have since increased, yet the Hawks still are struggling to win games. He's currently averaging 28.7 PPG while shooting 47% from the field and 40% from three. The stats are increasing, yet the team is still struggling. It would be wrong to put all the team's woes on Young, but as the leader of the team, it's essentially inevitable that the blame gets put on his shoulders. 
Right as the break started, former Head Coach Nate Mcmillan was fired. This was expected by many, as a few weeks before the termination, it was reported Young and McMillan had got "into it" during shootarounds. Later that night, Young skipped the game. This only escalated the drama which led to reports of McMillan "losing the locker room." Before McMillan was Lloyd Pierce. Pierce and Young reportedly had "a difficult dynamic." Pierce and Young never got along from the jump. Young has also been known to have trouble with his teammates throughout the years. 
Then comes the eye test. Young's stats have been legitimately All-NBA numbers throughout the last couple of years. Yet, when you watch the game as a true basketball fan – is his game capable of carrying his squad to a championship? Does he truly make everyone around him better? He's a heavily ball-dominant guard despite the addition of Dejounte Murray. Eventually Young is going to have to add a solid off-ball game to his offensive repertoire because as of right now, his style of play is hindering the team more than it helps them. Young is one of the league's best talents. For god's sake, he achieved a record last year that hadn't been achieved since Nate "Tiny" Archibald by leading the league in total points and assists. 
Young has shown spurts of greatness throughout his career. He's great, but with a large asterisk next to him. He led his team to the Eastern Conference Finals a few years back, but the longer the team goes without making it out of the first round, the more that year looks like an anomaly. 
They've continuously underperformed and it's unfortunate when everybody knows the potential this team possesses. Young is the leader of this squad, it's time he makes everybody around him greater to get over that hump and win an NBA championship.