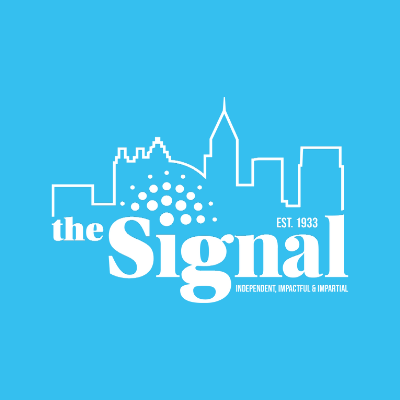 Students gathered last week in an effort to protest the formation of the White Student Union and to discuss the alleged racism of its founder Patrick Sharp,an 18-year-old freshman from Birmingham, Ala.
The assembly began shortly after 6 p.m. on Thursday, Sept. 6, after the crowd swelled to about 50 protesters. It was promoted around campus for several weeks before and received a significant turnout, including a few staff members from the university to observe the gathering.
Sophomore Ari Te, a dietetics student, explained why the White Student Union should not be allowed to form at Georgia State.
Te, who has experience as a medic in opposition rallies against the KKK, explained the difference between those who are openly racist and those who hide their racism.
"There are also more subtle forms of racism," she said. "If someone believes they are not a racist, but say and do racist things, then [they're] a racist."
She said Sharp has misconstrued whiteness as a false idea of identity and power, much like the notion of white privilege.
Public policy major Anna Theodore touched on the white privilege concept, as well. She talked about being an American in the 21st century and how advocating for public discussions and debate can get a little tricky.
"The problem is that people don't really engage in this sort of thing thoughtfully. It's important to address this so that people who cannot [debate] in good faith could gain momentum," she said.
A first-generation immigrant from the Philippines raised in the U.S., Theodore considers herself Filipino as much as she does American, but does not see that reflected in mainstream society.
She discussed how white privilege can be easily overlooked by someone who's not white.
"I turn on the T.V., there's nobody like me. I crack open a book at Barnes and Noble, there's nobody like me. That's where Filipino student organizations arise from."
As the evening wore on, students began to lose patience. Katherine Paist was the first to call Sharp a fascist.
"I don't care if you're 18 or 35, you're a fascist," Paist said, adding that if Sharp were to show up, he would not be welcome. "No, get the fuck out, you are not welcome here."
She added that because the country was founded on white culture, it is naturally abusive and exploitive, turning into another form of oppression.
"Yes, you need to make them feel powerless," she said, amidst cheers and yelling.
"We can take on more than just Patrick Sharp," one voice yelled from the crowd.
"White supremacy and racism is still present… the dream is dead," another student, who went by the name of Jersey, said.
Watching closely was Dr. Mikyta Daugherty, clinical psychologist and coordinator of clinical services at the Georgia State Counseling and Testing Center, who was there to carefully observe the progress of the assembly.
"Our main concern is keeping people safe and being around to process what's going on," she said. "This could stir up a lot of feelings."
Theresa Gaines, a black graduate student in the chemistry department and one of the last to speak, warned students not to ostracize Sharp.
"We need to have a connection through dialogue by not putting him in a box and hating him," Gaines said.
Sharp, who has previously posted racially-charged statements on the white supremacist website Stormfront.org, according The Huffington Post, has stayed quiet since The Signal first broke news that he wanted to start a union dedicated to white people. As of today, the organization is still not officially chartered by the school and Sharp seems to be the only member.