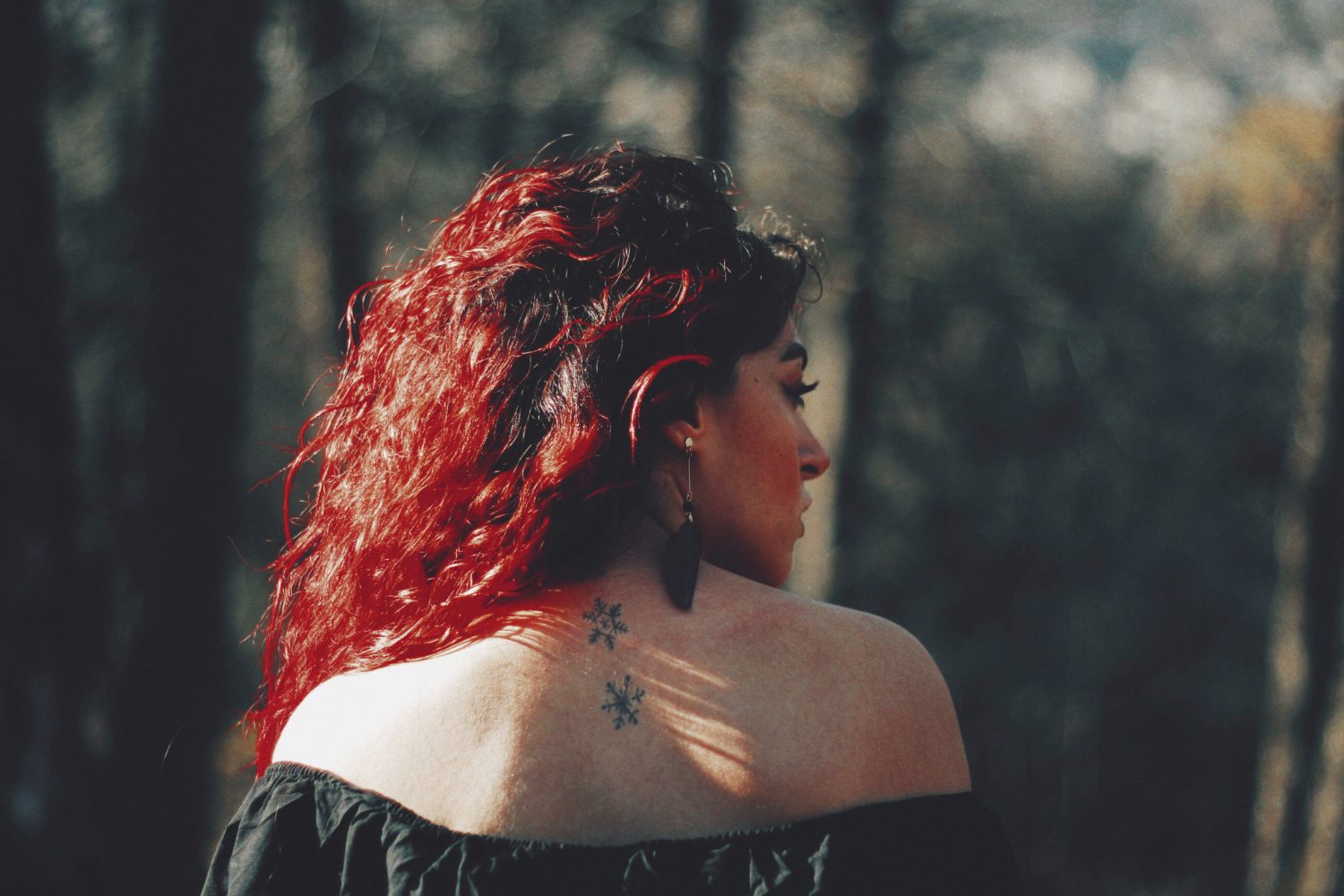 Many survivors today not only deal with the painful memories of the past, but also with physical markings on their bodies, whether those be branding and tattoos from sex trafficking or scars from physical abuse or drug addiction. These marks left behind serve as a constant reminder and often stand in the way of their progress. Atlanta Redemption Ink is a public program changing this.
Nicky is a recent participant who got involved with the program after hearing about it from a friend. Today, where once was a symbol representing a prominent and well recognized Atlanta gang, now lies an anchor representing hope.
"It was healing," Nicky said.
Nicky recounts that before the cover up, strangers on MARTA would recognize her tattoo and try to speak to her about it, bringing up the painful past that she was trying to move on from. She found it hard to look at herself in the mirror and couldn't shave her legs without seeing a stark reminder of her past. She was forced to wear long pants and socks even in the summer, but after two weeks and a brief 45 minutes, she was finally free.
"I pulled over on the side of the road and just cried," Nicky said. "It was really amazing."
Started in 2017, Atlanta Redemption Ink is a survivor-led, nonprofit program providing survivors free tattoo removals and cover-ups for scars or tattoos from sex trafficking, gang violence, addiction and self harm with more than 27 artists across the state of Georgia and 34 throughout the country.
"They're immediately judged by their past instead of the potential for their future," Jessica Lamb, Atlanta Redemption Ink founder and director, said. "To have that covered up to something that depicts beauty and transition, [people don't] have to wear that label. It's so awesome to see people be free from that."
ARI is one of a kind, being the first organization in Georgia to start "turning painful reminders of the past into depictions of hope, freedom, and recovery." They inspire participants to design tattoos that are, as Lamb said, "meaningful to them in their recovery."
The program works within other public initiatives such as anti-trafficking programs/movements, in/outpatient rehabilitation facilities and within the court system and law enforcement agencies across Georgia.
ARI works with local tattoo artists to not only build professional connections but to create lasting relationships. Making participants feel comfortable and safe is one of ARI's main priorities. They have artists undergo an interview process and participate in trauma informed training before interacting with any program participants to guarantee a safe environment.
Crystal Boyd owns Pur Ink Tattoo, a tattoo shop in Atlanta. She first found out about ARI through Instagram and has now performed around 20 tattoos mainly for survivors of trafficking. She knew she wanted to be involved but didn't realize how big of an impact she would be making.
"As a tattoo artist, it's such an honor. It's an honor to be a part of people's lives this way," Boyd said. "Helping someone feel good and confident about themselves is an amazing thing to be a part of."
Boyd remembers a cover she did for a young woman that affected both of them significantly.
"When we were done, she went to go look at it in the mirror, she said, 'Now I can look at myself and not think about my past,'" Boyd said. "Helping her was probably the first one that really touched me."
When it comes to choosing a cover-up, tattoo artists collaborate with participants for a final design that represents hope, growth and recovery, without any hints of the past.
"When doing a cover-up, I want to make sure that the person doesn't see the old tattoo at all. It's always custom," Boyd said.
ARI, committed to survivor's recovery, offers not only covers, but also provides counseling services, job readiness and faith based rehabilitation among others.
"We are not just the cover and the removal," Lamb said. "It's so much more than just the tattoo, we build a relationship with them to see them through the entire process."
Jessica recounts a previously incarcerated young man who had the gang markings on his face removed. On that day, he also received his GED and become HVAC certified.
"We're taking a mark off of someone and giving them a new chance," Lamb said.