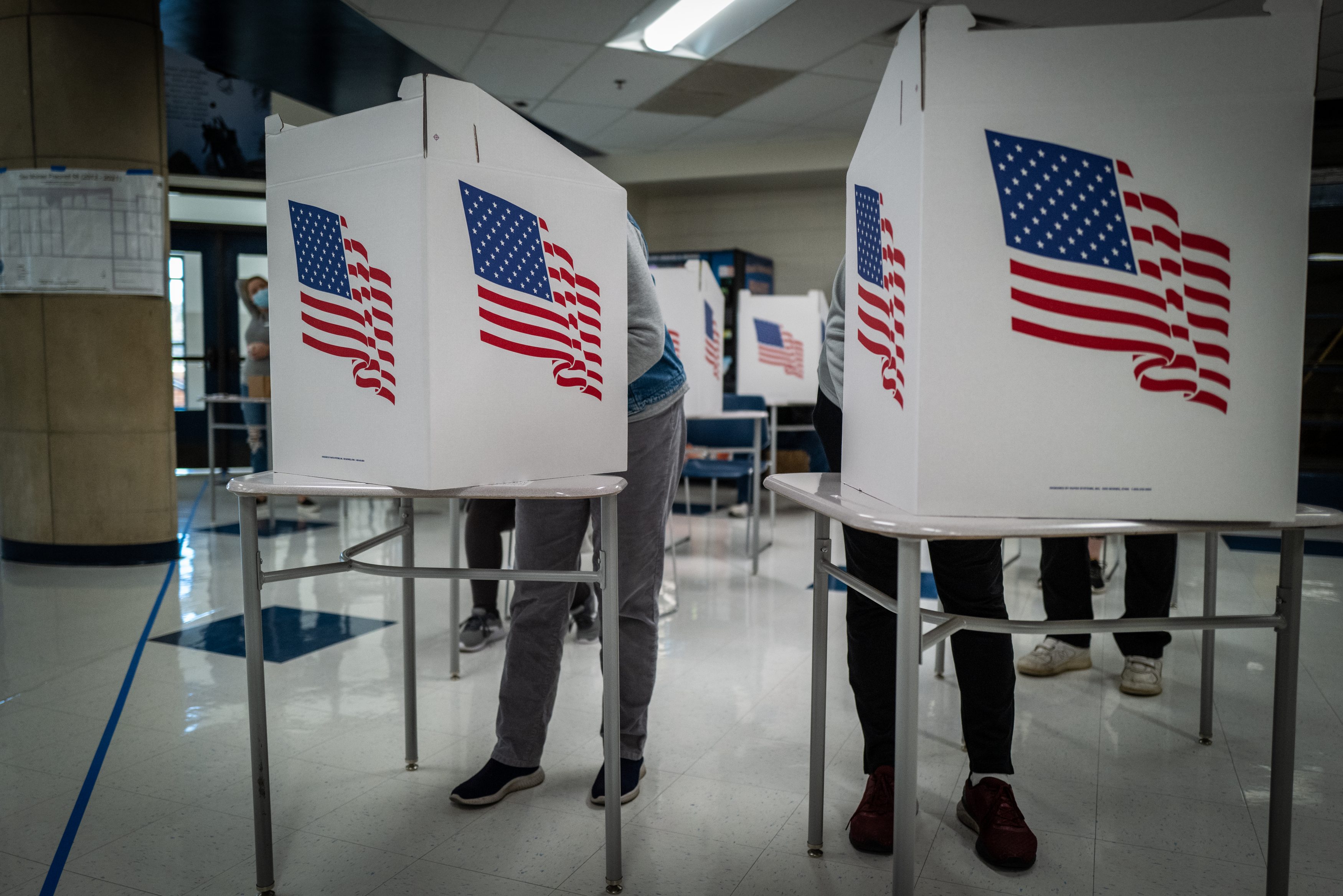 While the Governor and Senate races have gathered a lot of media attention, the down-ballot races also affect the lives of Georgians. Down-ballot races tend to not share this attention. Make no mistake, these races, and the ratio of Democrats to Republicans elected into office will affect Georgians and the laws passed for years to come. Here are two of the many down-ballot races to keep an eye out for. 
Secretary of State: 
Georgia.gov states that the Secretary of State deals with voter registration and granting licenses for professionals to start their businesses. This race has garnered more attention with Georgia's flip in 2020, and SB 202, a voting bill that Democrats claim to be in response to Georgia voting blue. 
Brad Raffenspeger (R): 
Past: Brad Raffenspeger is the current Secretary of State. Previously, he was in the State House of Representatives.
Values and Policies: CNN reported that Raffenspeger famously stood against Trump's demands to "find" 11,000 votes during the presidential election. Raffenspeger has also defended SB 202, which placed restrictions on passing out water and made drop box ballots open only during office hours. In an interview with Atlanta Magazine, Raffenspeger plans to update voting machines. He is against ballot harvesting and holds Republican values like being pro-life and advocating for limited government.
*CNN reported that ballot harvesting is the practice of collecting absentee ballots and voting in that way rather than just voting using the drop box system. 
Bee Nguyen (D):
Past: Bee Nguyen is a member of the Georgia House of Representatives, representing District 89. She is currently the Democratic candidate for the Secretary of State race. 
Values and Policies: On Nguyen's website, she claims to want to remove barriers for business owners to obtain a license in Georgia, work for voter expansion and invest more resources into the election board. Ngyuen is pro-choice, supports gun restrictions and supports candidates like Stacey Abrams. 
Attorney General: 
Georgia.gov states that the Attorney General works with the Governor, and represents Georgia in the Supreme Court. They act as a prosecutor and oversee the Department of Law, which deals with civil and criminal legal proceedings. The general also oversees the Medicaid Fraud Unit Control, and reviews contracts done representing the state of Georgia.
Chris Carr (R): 
Past: Chris Carr is the current Attorney General, appointed by Nathen Deal in 2018. Before becoming the General, he was the Commissioner for the Georgia Department of Economic Development. 
Values and Policies: On Carr's website, he claims that he sued Biden against his mask mandates, created the first gang prosecution unit created to put gang members behind bars and prosecute "corrupt" public officials. 
Jen Jordan (D): 
Past: Jen Jordan is a lawyer who's been practicing for over 20 years. In 2017, she flipped a Republican state Senate seat blue and has been representing district four. 
Values and Policies: Jordan has been running on the campaign of restoring the right to an abortion. On her website, she also claims to fight for criminal justice reform for Black and Brown people and for protecting the environment. 
The ballot contains more than just the aforementioned races. The ballot contains a whole host of the district and house races happening around the state. Those can be left blank if the voter doesn't know whom to choose from. 
Each ballot is unique to each county, and the ballots will have country-specific questions. There will be questions on the ballot. These questions pertain to approving or disapproving of specific policies that could be enacted. Also, city council races will be included in the ballot, which is dependent on what county someone is registered to vote in. 
There are eyes on Georgia in this election. Make sure they're looking at you when you cast your ballot. For more information on what'll be on your ballot, go to vote411.org.