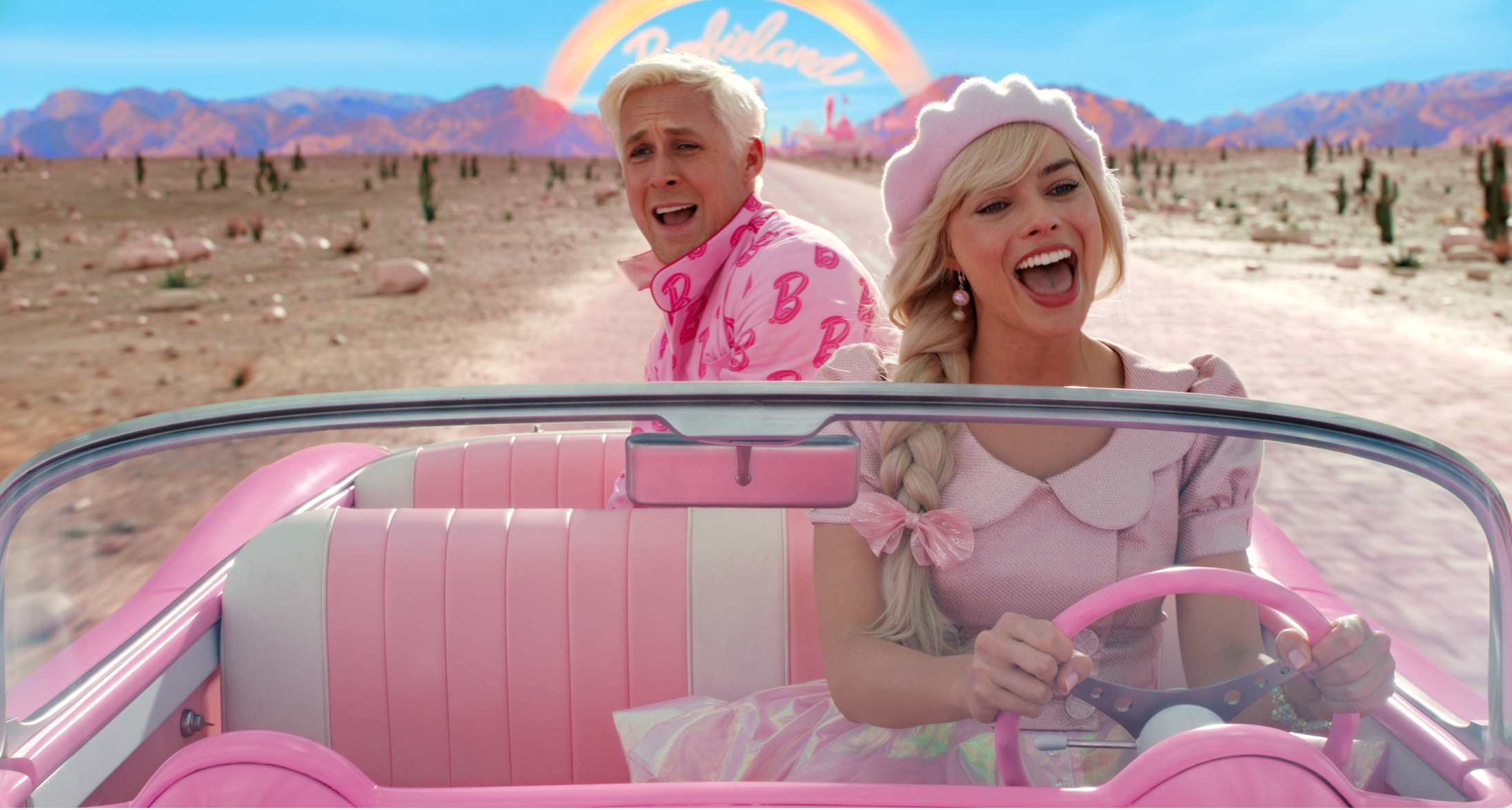 While barbie dolls come with accessories, the Barbie movie came with insightful themes, talented actors and a big budget.
The Barbie movie became the highest-grossing film of the summer. It earned over $1 billion at the box office, making it the second highest-grossin g film of the year. 
Greta Gerwig, the director of the movie, is the first solo female director to surpass that amount in the box office.
The Barbie movie is based on the Barbie dolls by Mattel. This is the Barbie franchise's first live action film, as their previous films have been animated. The movie was released in theaters on July 21. It was produced by Margot Robbie, David Heyman, Tom Ackerley and Robbie Brenner, and was distributed by Warner Bros. Pictures. 
The Barbie movie stars Margot Robbie as Barbie, and Ryan Gosling as Ken, in addition to other critically acclaimed actors, including Will Ferrell, America Ferrera, Issa Rae and more. The movie has different variations of Barbies and Kens that play important roles in the story. Weird Barbie, Tourist Ken and President Barbie are just a few of the variants.
One thing the Barbie movie is known for is their extreme marketing campaign. The marketing budget for the movie was $150 million. This number exceeds the film's production cost of $145 million. Mattel has partnered with over 100 brands including Progressive, Burger King and Airbnb, to effectively advertise the movie to a wide variety of people. 
"I thought the marketing was absolutely genius because it didn't really go into what the movie was. I think that was a smart move, because it wouldn't have gained as much popularity if it was marketed for what was actually in the movie," said Mackenzie Stroud, a Georgia State student.
Even though Barbie dolls are made for kids, some may say the movie is not. The movie has a PG-13 rating, and includes mild language and some mature topics. The film also explores some thought-provoking subjects. Feminism, gender equality and societal norms are prevalent themes in the film. The movie has received a 7.4 out of 10 IMDb score and an 88% Rotten Tomatoes score. 
"Overall, I thought it was a pretty fun movie. It had good humor. It's definitely for people who grew up on Barbie. It really goes into feminism, and what it's like to be a woman," said Soleil Britton, a student at Georgia State.
The soundtrack, "Barbie: The Album," played an important part in the movie's marketing strategy. There are 16 songs from a variety of artists, including "What Was I Made For" by Billie Eilish, "Dance the Night" by Dua Lipa and "Barbie World" by Nicki Minaj and Ice Spice. All three of these songs made the Billboard Top100 list. The popularity of these singles contributed to the anticipation of the film's release.