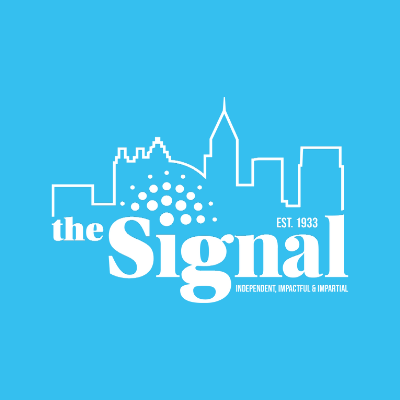 Packed tight with energetic vocals, personal lyrics, and state-of-the-art production, Amerie's latest record, In Love & War goes out onto the battlefield of the music world strong and focused. In Love & War stays true to Amerie's signature sound, at the same time, taking R&B to a level, making it the best R&B record of 2009.
It really isn't fair to have such a musical soldier like Amerie, who's three albums All I Have, Touch, and Because I Love It have all delivered amazing singles and tracks, to still struggle in the fight on the r&b charts against the likes of Beyonce and Rihanna. Amerie's success has been limited, to say the least. After mediocre sales of her debut All I Have, Amerie had to fight to get her single "1 Thing," on to the radio. "1 Thing" ended up being one of the biggest singles of 2005. Cut to 2007's Because I Love It, became one of the best albums Americans never heard. Aside from the commercial release of the singles, the album is yet to see a full-American release. Now it seems that with In Love & War, Amerie has come out stronger than ever.
"Why R U?," the albums first single, perfectly puts both love and war to music: soft and sweet, yet loud and thrashing. And with it's funky-fresh production and fierce vocals, is one of the contenders as the best single of 2009.
For those who loved "1 Thing," the album has a few tracks in a similar vein. "More Than Love," aside from its 20's style intro, is pure Amerie. Surprisingly, the appearance of Fabolous doesn't hurt the song. This track features him as less of a rent-a-rapper, and more as a duet partner, which is rare. The albums opener, "Tell Me You Love Me," makes use of Amerie's "go-go" beats along the lines of her previous albums, and is as in-your-face as it can get, showing that Amerie is a unrelenting trooper of love.
Under her belt, Amerie has produced some amazing R&B flavored ballads through the years. Album tracks like, All I Have's, "Show Me," or Because I Love It's, "Paint Me Over," both showed that Amerie has a suave side. This time around, while ballads are scarce, they are none the less amazing. "The Flowers," goes to the roots of her failed relationships and brings the listener into her pain and regret with her performance."Different People," shows Amerie's plea to her lover to accept her for who she is along the delicate beats, and "Red Eye," pours drops of lounge music into the sea of R&B, and though the song is very "chill," it lacks no intensity at all.
War blasts into play musically on this album. "Heard 'Em All," the albums second single, has the drill command chant beats working in its favor. While the topic of never having someone "put it on me" has been to death, Amerie's bare-bone production works it the same sultry way Beyonce's "Baby Boy" did. Both "Higher," and "Dangerous," have the late 60's dirty rock sound thrown into a funky fusion. While both tracks are worthy contenders to be single material, "Higher," an anthem-like track which empowers the women (and men) not to lose the "battle of the sexes," wins the battle.
Only a few times on the album does Amerie slip. "Dear John," which perhaps could be called her "We Belong Together," is sweet, but a bit too commercial. More perplexing is the track "Swag Back," which has the feeling of a 1997 dance hit thrown into the mix with an outdated R&B production. Think Lady Gaga-meets-Keisha Cole. "Brown Eyes," has Amerie traveling back to the 80's for her sound, but she has done this before more effectively on tracks like the unreleased "Weekend Love." Yes, Amerie may have lost these battles, but overall the war of music on this album is won.
Commercially, it's difficult to estimate Amerie's musical future, but with four albums into the game, Amerie's still going strong when it comes to quality. One must commend Amerie for not running down the Beyonce or Rihanna route on her new album, because the end results bring one of the freshest r&b records in years. There may be some weak spots, but ultimately In Love & War is an event for the history book. At the end of this encounter, Amerie wins the war. Perhaps at the beginning of her career, Amerie was a rookie, but with In Love & War, Amerie has earned the rank of Commander in Chief of R&B.