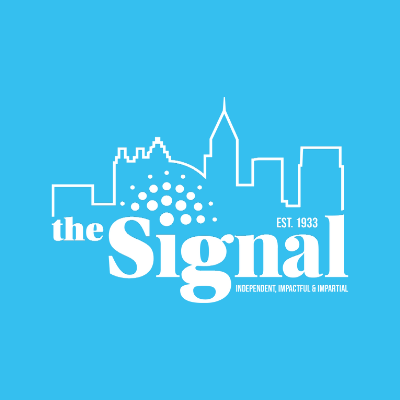 Unless you scour hip-hop blogs or follow MTV Buzzworthy's incessant tweets, you probably aren't aware of Frank Ocean. Although the newcomer class in hip-hop and R&B is extremely impressive, Ocean is straight on par with the most seasoned of colleagues.
You may not know his name, but inevitably, you will. Ocean has been blowing up as a member of shock rap outfit OFWGKTA (Odd Future Wolf Gang Kill Them All), who appear on the cover of the April issue of Billboard. Ocean's solo work, though, is a sharp departure from his origins.
Upon first listen, the self-released album cultivates something in the listener. Coldplay fans will recognize the brief clips of "Lovers in Japan" and "Life In Technicolor" between sounds of pressing buttons and fast-forwarding tape, which occur between every few songs on the album. Ocean then goes into "Strawberry Swing," singing about childhood, mortality and letting go over the original Coldplay track. In all honesty, the versions are so different and beautiful, it's easy to forget the sample wasn't originally Ocean's.
Singing over another band's sample doesn't happen in just "Strawberry Swing." Ocean also sings over The Eagles' "Hotel California" on "American Wedding." The seven-minute track is a saga about the tragedy of divorce and its prevalence in America. "It's just an American wedding / They don't mean too much / They don't last enough / We had an American wedding / Now what's mine is yours / American divorce," he sings. Ocean also sings over beats from MGMT's "Electric Feel" on "Nature Feels."
Although the output is impressive, taking music from other tracks that are as ingenious and insightful as the lyrics on top of them is not a rigorous task. Fortunately, these enjoyable yet somewhat derivative tracks are eclipsed by Ocean's original work. "Songs for Women" touches on his comparison to Drake and Trey Songz: "Don't even listen to the songs I record / but she be banging that Drake in my car / I'm so far gone / She stay blasting Trey and his songs / all damn day long / It's like she never heard of me."
Ocean recently tweeted a photo of himself in the studio. "this is the room i'm working in this day. not to brag but man, this is surreal," he wrote in the photo's caption. "like..she's singing my songs. if time were to stop right now, the past couple weeks would be near the top of the highlight reel for my short time on earth."
The "she" he speaks of is Beyonce Knowles, sitting casually with natural hair and no makeup, reading lyrics. World, meet Frank Ocean.
Download Ocean's album for free at frankocean.tumblr.comand follow him at @frankocean on Twitter.