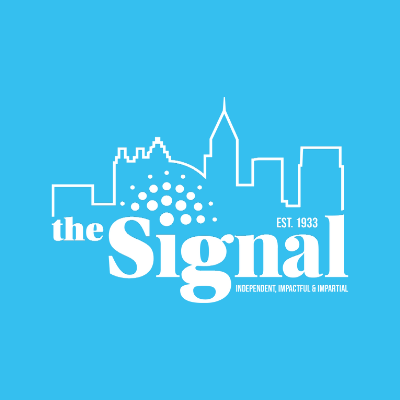 Atlanta is coming up in the world of art and culture. As more nonprofits geared towards art develop public programs and as festivals consume our calendars, more people have more opportunities to participate in and appreciate public art.
With Music Midtown just around the corner, it's obvious how excited people have gotten to see their favorite bands. The less-mainstream Counterpoint Music Festival in the outskirts of Atlanta has people talking, too. Sure, these festivals are bringing music to the people – but more importantly, they're creating an entire community fueled by music.
These festivals are also doing something notable: dedicating specific areas to art. Music Midtown will have an artist market, and Counterpoint will have street artist Greg Mike and ten others painting installations during the festival.
These festivals aren't the only organizations bringing art to the people: Living Walls, the City Speaks brings in artists from all over the world to paint on our dilapidated Atlanta walls, and they've made once seemingly abandoned Edgewood Avenue a vibrant street full of character. A single wall moved a whole community towards discussion about the merits of public art. Flux Projects puts on a huge art party in the streets every year, this year even making buses accessible to nearby Georgia State students who want to attend. And Glo ATL organizes public dance performances and holds free public dance classes for literally anyone who is interested.
Not to forget the quintessential Atlanta tradition: Dogwood Festival, which has been around for over 70 years, which provides a market for all sorts of artists and performers. The 15th annual East Atlanta Strut this past Saturday brought live music, performers, comedians, and – of course – art to East Atlanta Village, even making a point to engage children with its "Kid's Village." But it's coming to the point where every year, a new event is happening. More people are getting involved.
So I think it's fair to say that the people of Atlanta are doing their fair share to make this a better place to live in. Gradually, people are noticing the world around them as they contemplate murals and get excited about dancing and being out and about in the name of art. People, in short, are starting to care.
When I first started school at Georgia State, I didn't find a whole lot to be enthusiastic about in Atlanta.
Now, I can honestly say that love this city. And it's because of what we're doing with it – we're taking it in the direction of becoming a visually intriguing, cultured city filled with discussion.
There's no question that the city overflows with a passion for art, culture, and community engagement and it will continue to grow from here on out. These organizations and festivals don't just bring something pretty to look at to our neighborhoods, they bring an important message: be inspired, create, get out and participate. Live life with awareness and passion, question everything, and enjoy your surroundings.