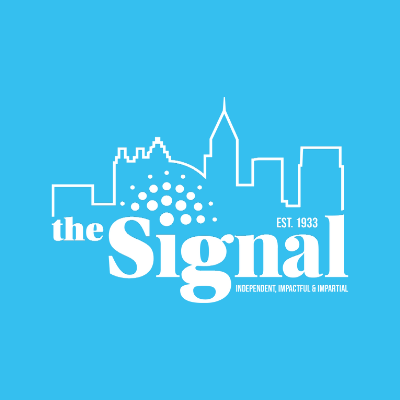 While the recent revival of Music Midtown has brought both economic success and culture to Atlanta, some raise concerns about the potential negative impact to Piedmont Park.
Chris Nelson, the vice president of operations at Piedmont Park, thinks that Music Midtown is good for Atlanta. People in a big city anticipate and expect to see these kinds of cultural festivities, according to Nelson.
"I think it produces a positive economic impact on the city," Nelson said. "It employs people. It creates jobs."
Generally, surrounding businesses and restaurants greatly profit from the hype of Music Midtown. Eric Kline, the owner of nearby Latin restaurant Loca Lupa loves the festival.
"It creates culture," he said. "It creates a vibrance in our city."
The festival also provides a boom in business for his tapas restaurant, which has live music and dancing every night.
Adam Gajadharsingh, the owner of The Nook, an American casual dining restaurant nearby, has been an enthusiastic attendee of Music Midtown since before his restaurant opened.
"Last year was, for us, amazing," Gajadharsingh said. "The festival brought a lot of business to The Nook to have dinner and continue the party."
Gajadharsingh said that most businesses are looking forward to getting a lot of overflow business from the festival.
Gajadharsingh finds an intriguing significance to having the festival in the park.
"It's a cool, unique theme that Atlanta has," he said. "Rather than being in an arena, the festival is held outside in a giant park. This is what makes the festival what it is."
In the past 18 years, Music Midtown's popularity remained high until its 2006 cancelation. Peter Conlon, Music Midtown's founder, decided to change the festival's 2005 summer dates from the first weekend in May to June 10-12.
Thinking that weather would be better, the plan backfired. It rained heavily, the venue had to be moved to a less popular location and the ticket prices skyrocketed. Ultimately, the support for the festival was low that year and cost Midtown over $3 million in profit.
Assuming that people had lost interest, Conlon decided not to have a Music Midtown Festival in 2006, which he announced that year.
When Music Midtown came back last year, it was a much different festival. It was held on Sat., Sept. 24 in Piedmont Park.
Piedmont Park's overuse is only one one of the challenges that Music Midtown may present. They have very few park acres for a city of Atlanta's size, so the parks they do have get a lot of use, according to Nelson.
"We have well over 3 million visitors a year, a lot of them coming from festivals," Nelson said.
The biggest problem from the perspective of the land in the park is compaction from large amounts of people walking on the soil.
"Compaction can lead to a decline in the landscape," Nelson said. "We're pretty aggressive about addressing that."
Over the years, in partnership with the city and conservancy, there has been a big improvement. Events, including the Music Midtown festival, are required to follow certain guidelines to help conserve the park, Nelson said.
As several outdoor events require, Music Midtown adheres to their Marketplace Exhibitor Information & Application package where rules and regulations can be found. It states that, "Decorations may not be nailed, taped, tacked or otherwise fastened to park infrastructure, trees, or fixtures. The use or distribution of any of the following items is prohibited: adhesive backed decals, stickers, helium balloons, glitter, and confetti. Motorized vehicles of any type (forklifts, gas or electric carts, bicycles, scooters or similar equipment) may not be used inside the event venue."
The festival will also only allow brochures and flyers to be in confined spaces of the festival, in order to keep the park from being flooded with them. The exhibitors are also responsible for keeping their areas clean, and disposing of their own trash.
Lastly, animals are not permitted on the grounds for the festival unless they are seeing-eye dogs.
However, even with these guidelines, weather and parking is always a big issue, according to Nelson.
Though Nelson doesn't think that the challenge of Atlanta parking is unique to the city, Piedmont Park, unlike other parks, is situated in an area where there are surrounding single residential homes and neighborhoods. There aren't a lot of public parking decks in the area, so many people park in the street, Nelson said. Oftentimes, festivalgoers are disrespectful of people's homes, and will block their driveways, he said.
Nelson expects about 50,000 people per day for Music Midtown.
"We heavily promote the use of public transportation for these events," Nelson said.
In the past, people have taken MARTA, which cut down a lot of the traffic congestion.
Nelson hopes for everything to go smoothly for Music Midtown 2012. If protocol is followed and there is no bad weather, there should only be a minimal amount of problems, he said.
The event is anticipated to gain momentum, as it did in its earlier years.
In its premiere year, 1994, there were three stages and the festival spanned over two days. As years went on, the event gained popularity, and the festival grew a great deal. It was changed to be a three-day event instead of two and have more than three stages. Because of the increase in stages, the festival expected more bands, and, therefore, more money. By 2003, the event had over 300,000 festivalgoers.
In 2011, after the event's five-year hiatus, Conlon thought the event was getting too large. People were having issues figuring out what to go see and what not to because there were so many acts and stages.
It seems that the festival will ultimately move in the same direction as it did in the beginning, drawing a bigger crowd and more popular artists. This year's Music Midtown is again stretched over two days, being held on Sept. 21-22, featuring Pearl Jam and Foo Fighters, as well as T.I. and Ludacris.