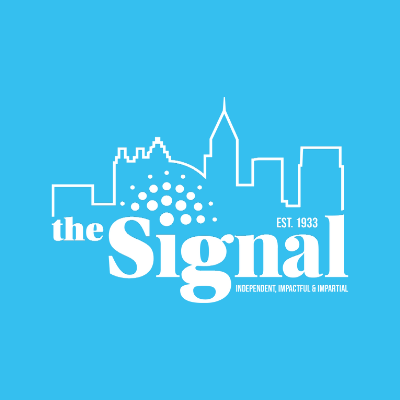 On Saturday, Oct. 2, indie bands will fill the storied Little Five Points area around Moreland and Euclid Ave. with diverse, incredible and, most importantly, locally-bred sounds. The Star Bar, Criminal Records, Java Lords and the Five Spot—all hefty contributors to Atlanta's thriving music scene—will play host to more than 25 acts from mid-afternoon to past midnight.
Founded by Kim Ware, owner of Eskimo Kiss records and singer for folk band the Good Graces, started the Other Sound Festival in 2005. Ware coupled with Keith Vogelsong of Goodnight Records and Two Sheds Music for the endeavor, which was originally a three-day event. The debut lineup boasted names that have since become commonplace in the city's indie realm, like Snowden, The Black Lips, Cassavettes and Chickens and Pigs.
"That lineup was pretty impressive, and laid the groundwork for the festival to be a launching pad for up-and-coming Atlanta artists that were slightly under the national radar," said current organizer Justin Sias.
In a city where event organizers well-aware of the booming music scene, the Other Sound festival is a shindig among many likeminded events. But what makes it unique, Sias said, is an intentionally diverse lineup of high-quality bands.
The Other Sound, now in its sixth run, condensed its events to one day only just last year, when the Star Bar and Criminal Records were the only participating venues.
"This year, we had more bands than expected asking to play, so it expanded to Java Lords in the day time, and [the] Five Spot at night," Sias said. He noted that this go 'round marks the first time the Star Bar and the Five Spot will work together for one big show.
This year's lineup includes a flurry of locally beloved acts, like Abby Gogo, Little Tybee and A Fight to the Death.
Omelet, an experimental, funk and noise-infused act, is a must-see band for Sias—particularly because the seasoned band performs infrequently.
Other notable performers include Buffalo Bangers (dark, minimalist punk), Odist (heavy prog rock) and Jeremy Ray and the Gonzo Orchestra (soul-infused pop-rock).
For Georgia State students unfamiliar with and disconnected from the local scene, the Other Sound festival is a prime opportunity to absorb some of the city's best acts—all in one day.
"There doesn't appear to be a better music scene in the country," Sias said. "If you like music, now's the time to enjoy it!"
Entry to the afternoon shows at Java Lords and Criminal Records is free, and open to all ages. All access tickets to the evening sets at the Star Bar (21 and up) and Five Spot (18 and up) are $10 each.
Oryx and Crake
Oryx and Crake creates beautiful, orchestral folk accented by electronic sounds. The band especially entertaining to watch live—there are nine musicians in the act, led by husband-and-wife team Ryan Peoples and Rebekah Goode-Peoples. Ryan, the frontman who completes the band's sound with rich, high-octave vocals, answered a few questions for The Signal.
What's the best thing about the Other Sound Festival?
[It] showcases a variety of independent, often-times underrepresented bands from all over Atlanta. Also, it isn't thrown by a huge corporate interest with tons of money…but a couple of likeminded, ambitious artists (friends of ours actually, Kat Colohan and Justin Sias) who have somehow been able to put together this huge event. It is perhaps a more truthful representation of Atlanta music than any festival that happens here.
What band are you personally most looking forward to seeing?
What Happened to your Fire, Tiger plays slow and beautiful stuff. Grand Prize Winners from Last Year have something going on that no one else in Atlanta is doing and also put on a terrific show. A Fight to the Death …are one of the tightest and most talented acts around. Little Tybee and Book of Colors…have some serious talent. It's going to be a busy day.
Oryx and Crake plays at 10 p.m. at the Five Spot.
Mermaids
Tackling garage rock in a poppy state of mind, Mermaids are quickly becoming a local favorite. There's a little surf rock and the occasional doo-wop nuance in the five-piece band's songs, which is a bit predictable for their genre. But though their sound exists within a very of-the-moment template, the Mermaids never sound formulaic. Guitarist and singer Matt McCalvin played band spokesman for the interview.
If you could recommend one of the bands playing (besides your own) to Georgia State students, which would you pick? Why?
I like [the] Back Pockets a lot. They've got this ritualistic voodoo freaked up vibe, it goes from peaceful ambience to insane catharsis. I saw them in the basement at Star Bar and was blown away. They've been a favorite ever since.
Why should a Georgia State student pay attention to the local music scene?
There's so many different types of bands and musicians making all types of music, it's exciting to see and there isn't necessarily a "scene" really—it's a free-for-all, so you can go to shows and not feel like you have to be like this or be like that, you can be anything your imagination allows.
The Mermaids play at 5:30 p.m. at Criminal Records.
Weapons of Audio
This pair of brothers channel funk and soul while maintaining a sturdy rock 'n' roll vibe. Mixing hip-hop and rock can go terribly wrong (remember Limp Bizkit?), but Floyd and Jeremy Daniels' sound is fresh, cool and incredibly danceable. Their live show is energetic and fun, with plenty of moving-and-grooving among the crowd. Floyd, who's been busy preparing for the late October release of Weapons of Audio's debut album, Bipolar, squeezed in some time to respond to a few questions.
If you could recommend one of the bands playing (besides your own) to Georgia State students, which would you pick? Why?
Grand Prize Winners from Last Year, because they're not scared to push the boundaries musically.
Why should a Georgia State student pay attention to the local music scene?
There's a ton of good stuff coming out of Atlanta right now, and a lot of it flies under the radar before it blows up. People should try to stay in the loop so they can catch bands before they get big.
Weapons of Audio plays at the Five Spot at 9 p.m.