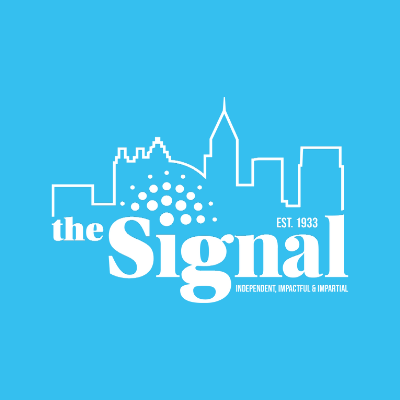 Malissa Sole isn't afraid to ask for help. When the Atlanta dweller founded 4th Ward Heroes in May of 2009, her willingness to ask for favors and advice gave her the mo­mentum she needed to get the pro­motions company moving. But when Sole was in Egypt at the end of Feb­ruary, nobody could help her quickly get a flight back home.
Sole began visiting friends in Egypt in 2002, then studied Arabic at the American University in Cairo two years later. She's visited the country almost every year since.
"Egypt is like my second home," said Sole, who books concerts and events throughout Atlanta and some­times Athens.
Sole traveled to Egypt to attend a wedding a few days before the pro­testing began.
"I had an absurd layover in Frankfurt, and I looked up at the TVs and I was like, 'F**k,'" she said. "Im­mediately, I knew Egypt was going to be interesting. But I didn't think to this extent."
After the Jan. 22 wedding, Sole recalled, "all hell broke loose on Jan. 25." She was able to leave the Four Seasons Hotel Cairo at Nile Plaza where the ceremony was held, but said that the newly married couple was temporarily withheld by hotel management.
"They just got married — they want to go on their honeymoon!" she laughed.
Sole stayed with friends in a gated community in New Cairo, a recently built satellite city about 10 minutes from Tahrir Square.
"The night when the phone ser­vices were shut off, then the Inter­net was shut off, the only access to anything I had was CNN," Sole said. "[They] had not yet started reporting on the issue, so the other opportunity was Al Jazeera English."
"So you're in Cairo and you're seeing what's really happening, and you flip the channel to the United States and it's like nothing. That's when I started to get worried," she said.
Sole said she felt relieved when tanks and soldiers arrived to monitor the surrounding area of her friend's home, but was taken aback when, once mobile phone services were re­stored, her friends received govern­ment-regulated text messages.
"It was in Arabic; everybody was getting it. It just said, 'Young men of Egypt, stand up and fight for your president,'" she said.
After a sleepless runaround of flight updates and repeated re­scheduling with Lufthansa German Airlines — and, of course, a massive phone bill accrued by multiple calls to D.C. — Sole eventually boarded a flight to Frankfurt, and returned to Atlanta only three days later than she'd planned.
The brief panic she endured hasn't weakened her enthusiasm for Egypt, and it hasn't marred her pride in its citizens' uprising. Sole said she wanted to join the protests in Tahrir Square, but her friends urged against it.
"[The Egyptian people] have found their voice. I'm so proud of them," she said.
It's that same impenetrable abil­ity to understand hardships as po­tentially constructive obstacles that's fueled Sole's success with 4th Ward Heroes. Even the company's begin­nings display that admirable trait: She founded it not long after losing her job at an Atlanta architecture firm.
"When the economy fell out, I was a consultant, so my job was the first to go. I thought, 'It will pick back up and people will start building again.' That hasn't quite happened yet," Sole said.
Sole then worked for Have You Heard, a now-defunct blog and pod­cast, and booking concerts was a fre­quent responsibility. In May of 2009, she went a little rogue and arranged a show at 529 with The Constellations and The Judies. She left Have You Heard soon after.
She's still breaking even with most events, but 4th Ward Heroes' reputation in Atlanta is widespread. It hasn't come without the help of her social network, though.
"I book all the shows, but I team up with other people. That's the beauty of 4th Ward Heroes. Even though I am responsible for every­thing at the end of the day … I have a lot of really great friends and they do all kinds of things," she said.
When she was only a budding promoter, Sole enlisted friends with varying talents who were in similarly fledgling stages.
"They would help me, they would work in whatever capacity, whatever their skills or talents were, and I'd promote the sh*t out of them in return. And it's worked over the years because we've all grown and people have gotten better. I like to think that I've gotten better run­ning production — I know a lot more about sound than I used to," she said.
Sole said locals are quick to get involved with the music scene, es­pecially if it's for charity. Under 4th Ward Heroes' name, she's organized benefits for various charities, includ­ing Haiti relief and homeless chil­dren.
"I know other booking agents who don't have the circle of people working on shows that I have. They don't have that kind of support sys­tem in place. And I think it's 'cause they don't ask," she said. "The only difference is that I ask. I'm really good at asking for help — it's the only thing I do better than anyone else."
And will Sole return to Egypt again next year?
"Are you kidding me? I'm going to go back as soon as I can," she said, and expressed hopes to one day book a 4th Ward Heroes show in Cairo. She said that she and members of The Howlies, a local pop-inclined punk band, have joked for years about a New Year's Eve show at the Great Pyramids of Giza — but Sole is serious.
"I think we have a much better shot at it now, if [President Hosni] Mubarek steps down, for getting some honest-to-goodness cultural exchange," she said.
Entertainment Editor's note: The interview with Malissa Sole was conducted before Friday, Feb. 11, when Mubarek officially stepped down.