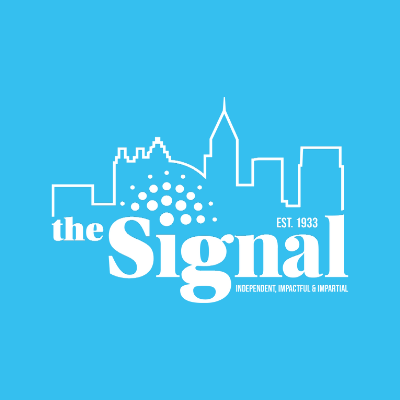 Conan O'Brien's first tweet after The Tonight Show debacle: "Today I interviewed a squirrel in my backyard and then threw to commercial. Somebody help me."
Help is here, great Conando. On Monday, Nov. 8, O'Brien returns to televisions nationwide. The tall, red-haired funnyman will take the 11 p.m. slot on TBS, returning to late-night TV after a tumultuous ride at NBC and a contractual eight-month exile.
For fair-weather fans, some historical context is important to comprehend the fervent anticipation of O'Brien's small-screen restoration.
After Jay Leno failed to get ideal ratings for his solo show during primetime, NBC attempted to reinstate the former Tonight Show host into the late-night time newly given to O'Brien. The Tonight Show was to be pushed to after midnight to allow space for Leno. O'Brien refused to accept the schedule change and believed that accommodating Leno would hurt The Tonight Show.
Tensions were palpable in the show's last weeks while NBC cut O'Brien a deal. O'Brien exited the show with $45 million and an agreement to stay off TV screens until September 2010, and Leno resumed the role of host of The Tonight Show.
Needing more than Twitter to pass the time, O'Brien launched the Legally Prohibited From Being Funny On Television Tour, a 30-show stint with guest stars such as Jon Stewart, Stephen Colbert and 30 Rock's Jack McBrayer.
On April 12, O'Brien announced he would be hosting a new show on cable station TBS simply called Conan. In a moment of late-night déjà vu, TBS offered George Lopez's time slot to O'Brien, pushing Lopez Tonight back an hour. Unwilling to eject Lopez the way he himself was ousted by Leno, it wasn't until Lopez personally called O'Brien that he officially accepted TBS's offer.
Conan's first week will feature such guests as Jon Hamm, Tom Hanks and Seth Rogen, and musical guests Jack White, Soundgarden and Fistful of Mercy.
After a transformative year, the Harvard-educated comedian still has plenty of jokes left in him. He summarized his recent career path in a public announcement: "In three months I've gone from network television to Twitter to performing live in theaters, and now I'm headed to basic cable. My plan is working perfectly."