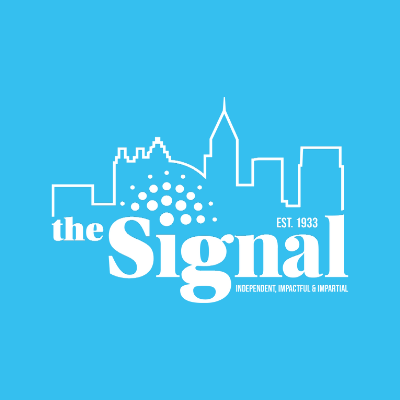 Underneath the '80s mullet and profusion of rainbow-colored body ink is Yelawolf, southern hip-hop's new punk-rap wild child whose latest mixtape, Trunk Muzik, earned him a deal with major label Interscope Records earlier this year.
The 31-year-old Gadsden, Ala., native takes his southern roots seriously. In his fourth mixtape, which features a 12-track barrage of ridiculously heavy, bass-bumping beats, Yela wants people to know three things he loves: catfish, Chevys and hip-hop.
Yela samples beats from the likes of The Doors to Pink Floyd, and his charismatic blend of rap, rock and new-boy punk holds true in Trunk Muzik. The opening track, "Mixin' up the Medicine," features Harlem rapper Juelz Santana and samples Bob Dylan's "Subterranean Homesick Blues." The song is a fast-paced dual crossfire in which Yela takes the crown. While it's not a battle, Santana can barely keep up with the newcomer, whose lyrics are consistently detailed and strong.
A better collaborative effort is in the Bun B feature "Good to Go," where Yela boasts about his "Walk like a pimp and talk with a lingo," and insists he'll be partying "with a bunch of girls in a Pinto."
On "Pop the Truck," the album's darkest narrative, demands comparisons to Eminem (something often noted in the media. But with all the brutal things Eminem had to say about the dreary pits of trailer park living in Detroit, Mich., Yelawolf finds pride in the foothills of 'Bama: "Looks like daddy caught the motherf***er that tried to sneak in and steal his ammo/They don't know that old man don't hold or throw hands/'Naw he's rough like a Brilo."
"Box Chevy," which boasts an appearance from Rittz, is a rotating favorite. The smooth-like-scotch listen has Yela professing his love for the classic ride: "Tilted off Jim Beam/My wheels are super clean/And I wanna see the back of your jeans/In my box Chevy."
While most of the album stays true to the dirty drawls of the lean rapper, Yela disses his fans by attempting to prove himself worthy with the filler track "Lick the Box." While it could very well be a club jam, the song is too forced and sloppy to stand on its own.
But Trunk Muzikis more than the flaccid attempts of another white rapper trying too hard. This southern boy comes hard with a sincere mix of lyrical style and beats that will have you frying up a catfish dinner in no time.