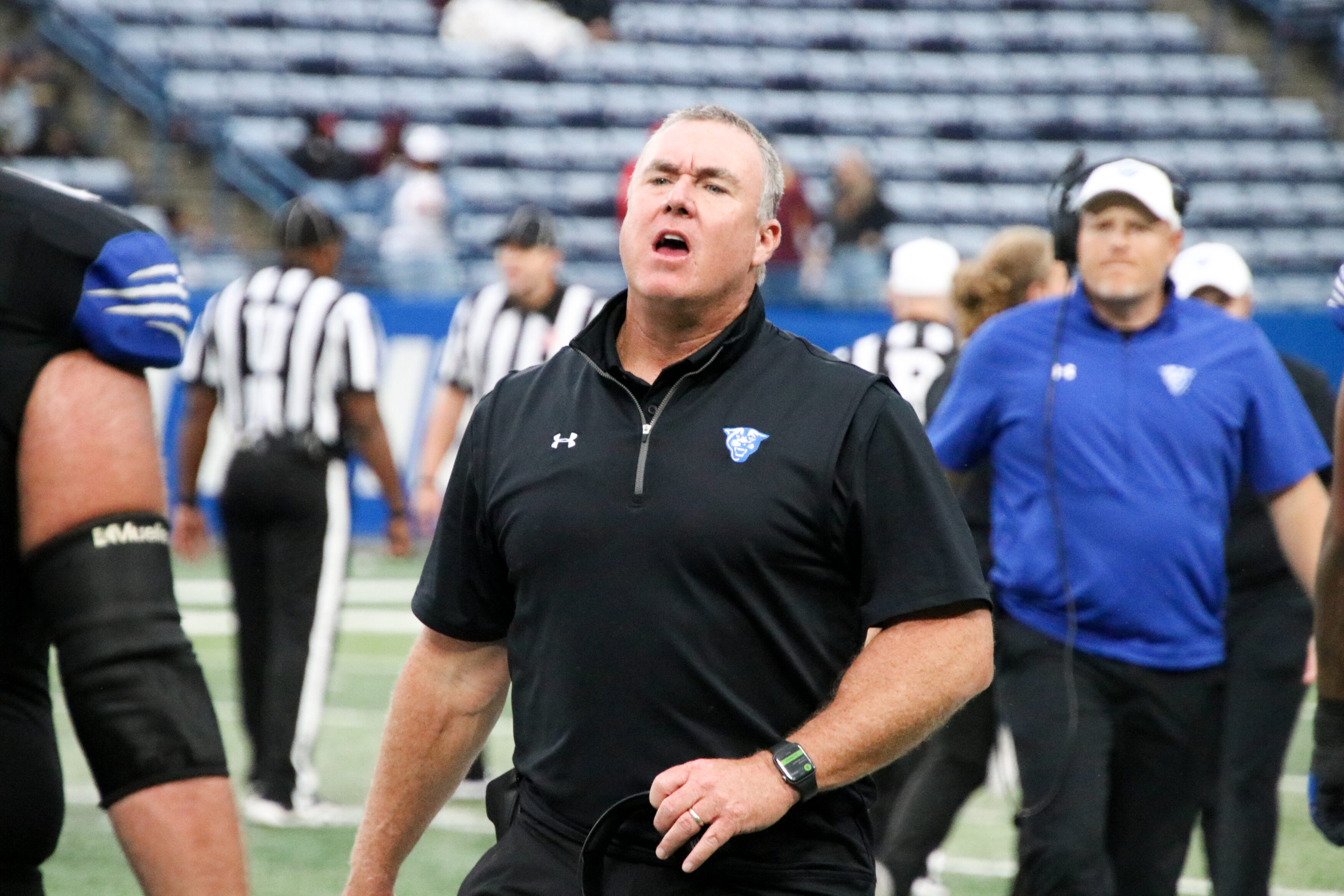 Georgia State football has been steadily improving over the past six years. Hiring head coach Shawn Elliot was a huge turning point for the program. Since he stepped on campus, all his teams have done is rewrite school record books and overachieve. He entered the building and immediately started creating a culture and environment conducive to winning. Elliot recruited the state of Georgia with his zealous approach and brought in capable athletes that aligned with the morals of what he had envisioned a program with him at the helm would be.
There are still significant limitations placed on smaller programs in less competitive conferences. The talent available for programs like Georgia State will always be rungs below the cream of the crop in conferences like the SEC or Big 12, if you can recruit and coach well, you can compete with the best in your conference. The Panthers have been able to do that within the Sun Belt, but with the introduction of the transfer portal and NIL deals, the game has changed completely.
Many would argue that the transfer portal and NIL deals could benefit a more minor program because they can now use more to entice a player to play for a school with less national recognition. The reality is that the rich get richer, and the big fish schools can use their endless pockets and wealthy alum boosters to present any kid with an almost irresistible package while the smaller schools fight at the bottom of the pile for the scraps.
Georgia State has been on the losing end of the transfer portal on multiple occasions. Multiple key players from last season have entered the transfer portal and are looking to continue their careers elsewhere. A disappointing end to the 2022 season could have something to do with the mass exodus, but these talented players are more than likely seeking more national recognition.
A great example is Georgia State's number one wide receiver Jamari Thrash, who entered the transfer portal for the 2023 season after a career year with the Panthers. He was quickly their most explosive player in the passing game all season, putting up a monstrous 61 receptions, 1,122 yards, seven touchdowns, and a whopping 18.4 yards per catch on his way to earning an All-Sun Belt Honors nod. He was a crucial cog in Panther's offense as the severe threat that kept defenses honest and allowed Georgia State's rushing attack to flourish.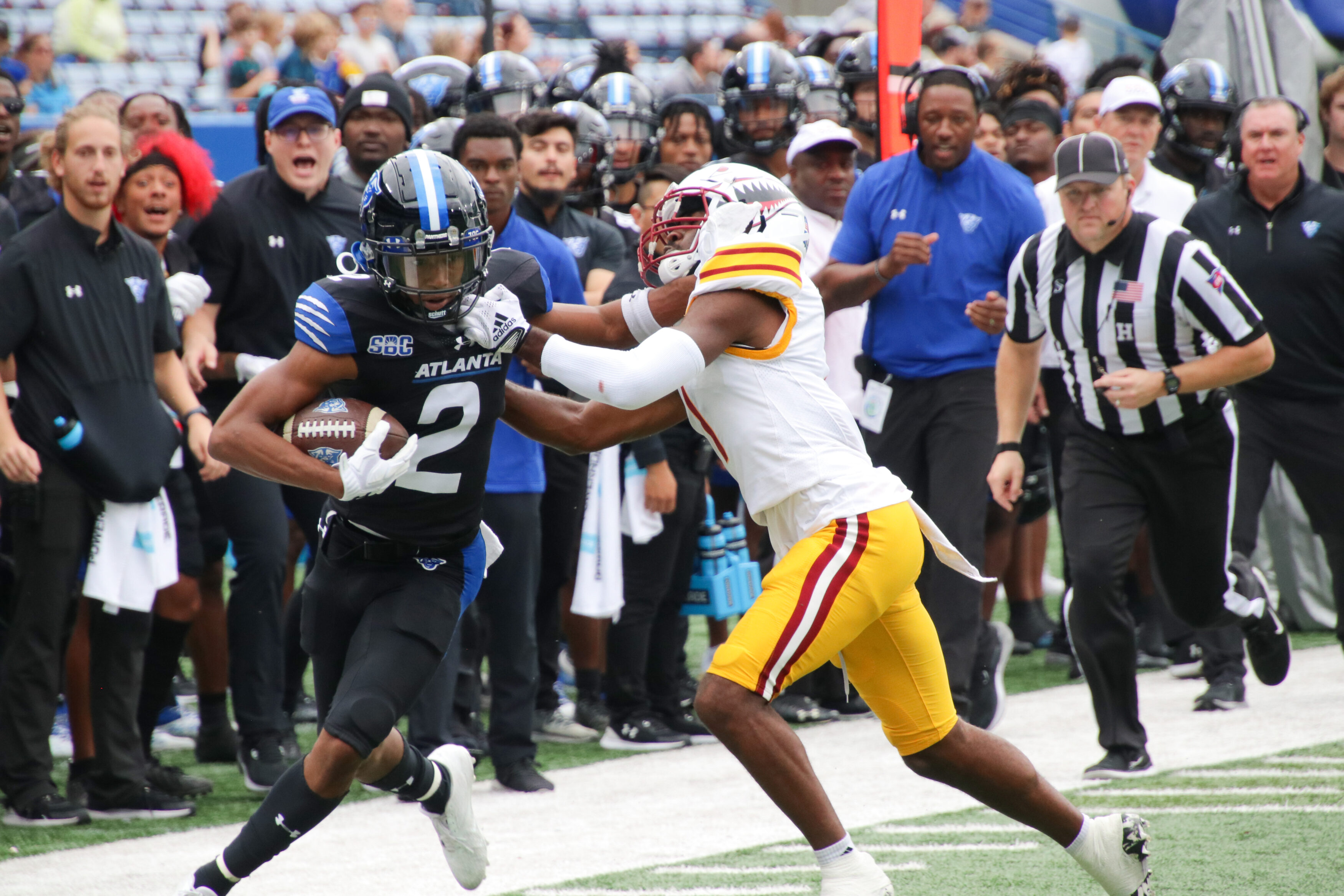 Another critical loss that Georgia State suffered this past offseason was DB Antavious Lane. He entered the transfer portal and will be competing for the University of North Carolina. From talks with the team throughout the 2022 season, Lane was a pivotal contributor to the team's defense last season. Lane totaled 226 tackles, 2.5 TFL, 4 FF, 11 INT, and 24 PD during his time with the Panthers. Losing that kind of production and leadership will take a lot of work to replace.
Shawn Elliot and his staff are no strangers to a high level of roster turnover; one of Elliot's best attributes has always been his ability to coach and connect with the men he has at his disposal. If any staff will be able to seamlessly transition after losing a large percentage of critical contributors over this past offseason it's Shawn Elliot's. The staff understands that now more than ever, they will face large amounts of roster turnover due to the introduction of NIL deals and the transfer portal being utilized so often by student-athletes.
There is a lot of optimism surrounding this new version of the Panthers team after a disappointing end to the 2022 season. "Looking forward to this season, probably more than ever. After a disappointing season as we had a year ago, the hunger we have as a coaching staff, a football team, a program, and a university, Coach Shawn Elliot said. We have a great group of young men out here working hard all spring." 
They hope the team will bounce back in a big way this season and return to their bowl-winning ways. The foundation is being set as the season gets underway here this spring.
There is still work to be done for the upcoming season and it sounds like Elliot and his staff are working hard on the recruiting trail. The team is starting to take shape and the sights are set on a red-hot 2023.