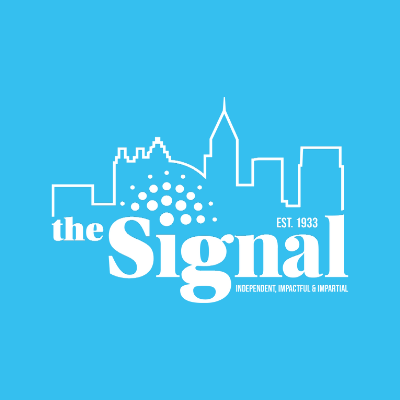 Georgia State sand volleyball completed its third regular season in its short history — one that saw the Panthers finish with a record of 18-1 and earn a selection as one of eight teams in the American Volleyball Coaches' Association (AVCA) national championships in Gulf Shores, Alabama.
The 2015 season on the sand for the Panthers has been one of note for head coach Beth Van Fleet and her team. Georgia State began the season ranked No. 10 in the AVCA rankings.
Since then, the team won 18 matches with only one defeat. The lone loss coming in a 3-2 loss to Florida International University (FIU) at the North Florida Tournament in March.
The Sandy Panthers achieved were able to gain a number-seven ranking and have been able to be selected to the national tournament as the five-seed.
Sara Olivova and Jansen Button led Georgia State as one of its top pairs. The two juniors finished the regular season with a record of 23-11 along with a 10-5 mark in pairs play and a 13-6 record in duals.
Sarah Agnew and Kate Rawls are 11-7 overall as well as 6-4 in pair play. Freshman Majda Dostalova has been teamed the whole season with junior Milani Pickering and the two have compiled a 20-11 overall record and a 14-5 duals record.
Two sophomores in Delaney Rohan and Natalie Wilson are 19-5 on the season along with an 11-3 mark in duals. Rohan and Wilson have primarily played as the number four pairing for the Panthers in 2015.
Jessica Fourspring and Nina Interwies are undefeated in duals at 9-0 and are 15-1 overall. Fourspring and Interwies lost only one pairs match and have won seven duals matchups as Georgia State's number five pair.
Rawls and Interwies were paired together at numerous times throughout the season. The two are 10-3 overall and are 7-1 in duals. As the number two or number three Panthers pair, Rawls and Interwies are undefeated. In addition, Interwies is 27-4 regardless of pairing.
Fourspring and Alexis Townsend were a dangerous pair this season at 11-3 overall with an 8-1 duals record. Fourspring, whether paired with Interwies or Townsend is 26-4.
All of the individual, pairs, duals and overall records have equaled the sand volleyball team's best season to date in its three years of existence and a five-seed in the AVCA national tournament this week.
In order to prevail at Nationals, the Panthers will be up against stiff competition, including the top-seeded University of Southern California (USC) Trojans, and the four-seeded Pepperdine Waves, who Georgia State will face in the first round.
Here is a look at some of the competition the Sandy Panthers will be up against in Gulf Shores, Alabama.
USC Trojans (24-0)
Kelly Claes and Sara Hughes (36-3 overall, 21-3 duals)
Sophie Bukovec and Alexa Strange (29-8 overall, 20-4 duals)
Hawaii Rainbow Wahine (17-1)
Katie Spieler and Olivia Urban (28-7 overall)
Nikki Taylor and Brittany Tiegs (21-6 overall)
Florida International University [FIU] Panthers (18-1)
Maryna Samoday and Anja Licka (18-3 overall, 17-2 duals)
Kristine Monforte and Summer Nash (21-4 overall, 17-2 duals)
Pepperdine Wave (10-4)
Lara Dykstra and Becca Strehlow (20-3 overall, 11-1 duals)
Kelley Larsen and Kellie Woolever (22-6 overall, 9-5 duals)
Florida State Seminoles (13-4)
Victoria Paranagua and Kristina Pellitteri (15-6 overall)
Vanessa Freire and Annie Montgomery (14-4 overall)
Long Beach State 49ers (14-5)
Delainey Aigner-Sweeney and Chelsea Cabrajac (18-5 overall, 15-4 duals)
Anete Brinke and Tyler Jackson (16-7 overall, 14-5 duals
Stetson Hatters (21-4)
Julie Bassett and Kaley Melville (23-2)
Kristin Lind and Maren Rygh (23-2)
Link to AVCA website with bracket
Pairs Tournament
In addition to the Teams tournament, ten sand volleyball pairs have been selected to be part of the Best of the Rest bracket. There will be 16 teams that will be entered into the Pairs tournament bracket.
The ten Best of the Rest pairs will begin with pool play on Friday and Saturday with the top two being entered into the final 16. The eight top pairs from the Team Championship along with the best two from the two finalists of that championship will also clinch berths into the Pairs Tournament. The last two spots will be determined by a play-in format.
The first round of the Pairs Tournament will start at 9 a.m. Sunday with the championship match slated to begin at 3 p.m.
Best of the Rest: Pool A
Betsi Metter and Sarah Sponcil (Loyola Marymount)
Marcela Araya and Michelle McNamee (Louisiana-Monroe)
Mandi Orellana and Katie Lindelow (LSU)
McKenna Witt and Madison Witt (Arizona)
Kiriana Hirini and Bethanie Thomas (UAB)
Best of the Rest: Pool B
Shannon Dugan and Mackenzie Phelps (Grand Canyon University)
Tea Juric and Jackie Wegner (Tulane)
Madi Kingdon and Kaitlyn Leary (Arizona)
Melissa Morello and Catey Warren (College of Charleston)
Zoe Nightingale and Kamila Tan (UCLA)