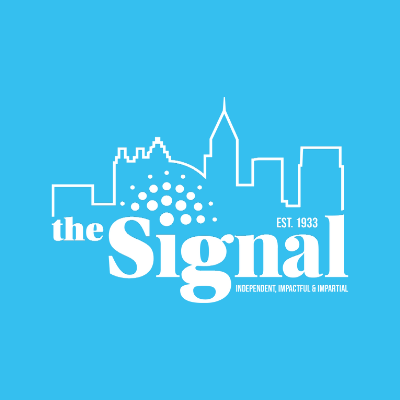 St. Patrick's Day isn't just for the Irish anymore. More and more people are coming out to drink and be merry while enjoying festive green drinks and Irish food. Unfortunately, if you're under 21, you usually end up being left out (or babysitting your drunk friends). This year, you can join in the fun at some of Atlanta's hottest St. Patrick's Day celebrations for all ages.
St. Patrick's Day Parade 5K
The second annual St. Patrick's Day Parade 5K offers a fun way to kick off your St. Patty's Day. The race starts at 9:30 a.m. and goes through Midtown and Piedmont Park. It's starting and ending on Peachtree Street so runners can catch the parade (and their breath). While there's no pot of gold at the end of the race, the first 25 male and female runners to finish the race will be awarded prizes, including a $100 gift card for the first place male and female runners. The top two runners will also get a chance to ride on a float during the parade itself. Volunteers will offer face painting before the parade for adults and any little leprechauns they bring with them.
Atlanta St. Patrick's Day Parade
Started in 1858, the Atlanta St. Patrick's Parade is the oldest Irish celebration in Atlanta and one of the oldest in the country. The annual parade will be marching through Midtown this year on March 12 from noon to 1:30 p.m. rain or shine. The parade is a family-oriented event and attracts a range of different participants, including clowns and the Bagpipe & Drum corps. Last year, the parade boasted over two thousand participants and more than 80,000 spectators.
This year's parade will be even more special than the last: 2016 marks the 100 year anniversary of the Easter Uprising in Ireland. The Atlanta St. Patrick's Parade hopes to memorialize this monumental time in Irish history through a huge display of dancing, singing, and family fun for people of all backgrounds.
ShamRock the Station
After popping in at the parade, you can drop by Central Park anytime from noon to 11 p.m. for another St. Patrick's Day celebration. Radio 105.7 is bringing back ShamRock the Station, a free concert. This year's lineup features some up-and-coming new artists, including Grizfolk, Transviolet and JR JR.
If you want something more authentically Irish, there will be plenty of classic Irish food at Meehan's Public House. They're amping up their menu to offer patrons a taste of Ireland through shepherd's pie and corned beef. If the music and food aren't enough to entertain you, Irish dancers will also take the stage to show off traditional Irish dances at the park.
Atlanta has a whole day of Irish-themed fun coming up, even if you're not old enough to drink. Best part: all the events are free (and no, you don't have to pinch yourself. You're not dreaming). Treat yourself to a day out on the town on March 12 for a St. Patrick's Day you'll actually remember, and don't forget to wear green.