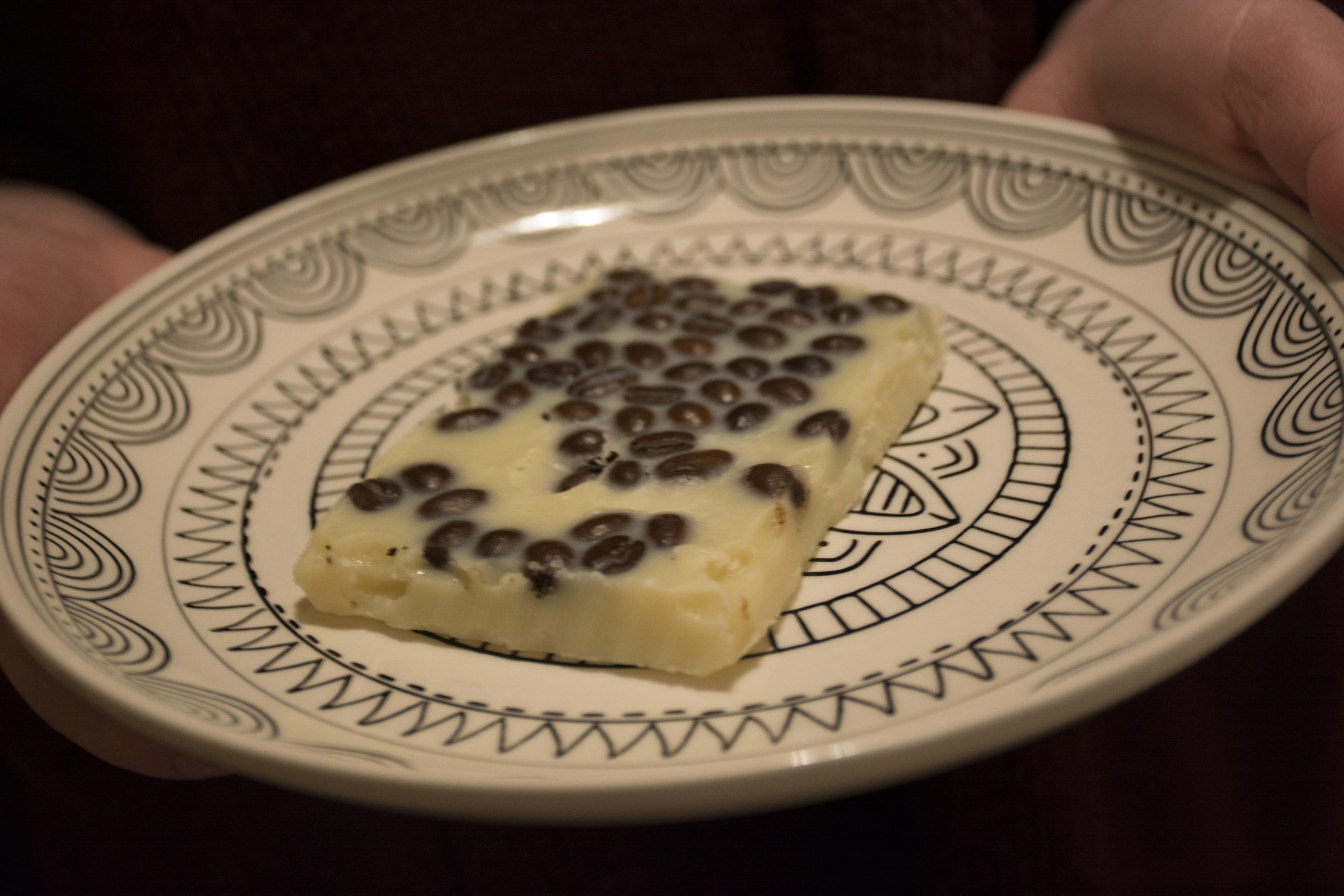 It was only a few years ago that all natural skin care products became the only thing that could be good for your skin and the environment. Let's face it, there is no better advertisement than guilt. So, when Lush became a household name, social media and the Lush staff that are way too good at their jobs, made everyone drop their wallets on counters, like panties at a Justin Timberlake concert. The only things not happy about it were bank accounts across the world. So here are a few Lush Inspired DIYs that will make you feel pretty sitting in pink tinted bath water and leave your wallet with a few left over bucks.
Cupcake CopyCat Mask: Unlike the lush mask this homemade concoction is a bit runnier, however, the benefits are all there. Perfect for oily skin, this chocolate mask will help control oil and spots on your face.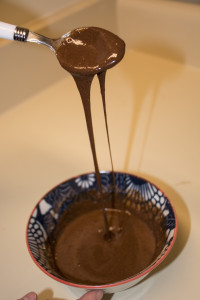 Materials: 100 percent unsweetened cocoa powder, one large egg, raw honey, a bowl and fork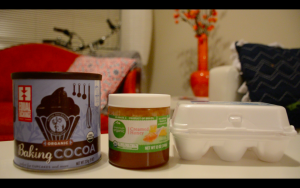 Step one: Crack the egg into the bowl and break the yolk up.
Step two: Add one big spoonful of cocoa powder and one spoon full of the raw honey.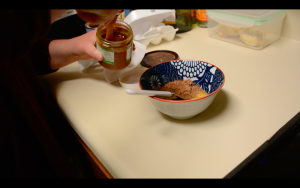 Step three: Mix all three ingredients together and refrigerate.
Step four: Once the mask has chilled in the fridge apply it all over your face and let it dry.
    Benefits: The egg helps control oil and reduces visibility of pores, the cocoa powder contains anti-oxidants and the raw honey helps with breakouts.
   *Tip: If you don't feel like making the whole mask, raw honey used as a mask alone helps reduce acne. Apply, wait for 15 minutes, then rinse off.
Shower Jelly Jackpot: All the fun of Lush's Shower Jellies, half the cost and twice the product.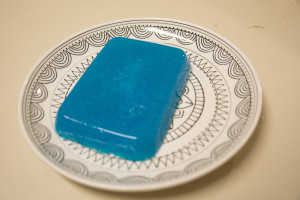 Materials: Body wash of any kind, gelatin, plastic molds (ice trays, cups and bowls work fine as well).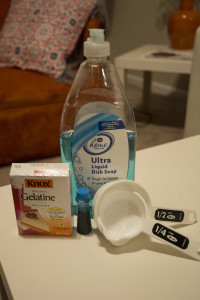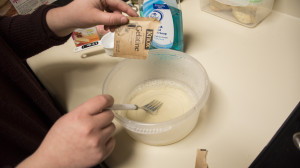 Step one: Mix together 1/2 cup body wash and 1 packet of gelatin to  3/4 cup of hot water (follow the amount from the directions on the gelatin packet).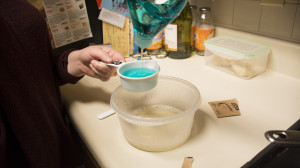 Step two: Pour the gelatin mixture into the molds and set in the fridge to cool.
Step three: Once cooled and solid feel free to use them.
Tip: Make sure to store them in the fridge to keep them from melting.
Tip: You can also use dish soap to create jellies for the kitchen.
    Benefits: Not a whole lot of benefits other than cleanliness, more fun than helpful.
Bath Bomb Booyeah!: This is an easy way to add a little color and fizz to your bath.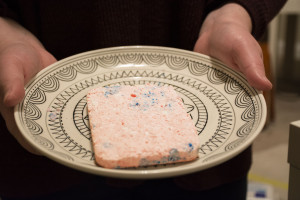 Materials: Baking soda, citric acid, water, coconut oil, food coloring and essential oils.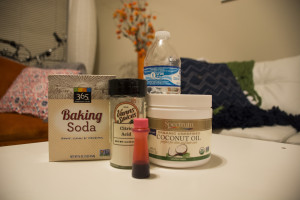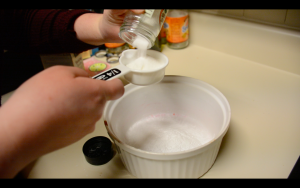 Step one: In one bowl, combine 4oz. of baking soda, and 2 oz. of citric acid.
Step two: Next melt 1 ¼ teaspoons of coconut oil and mix it with 1 teaspoon of water.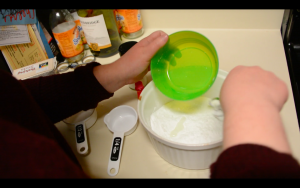 Step three: Slowly pour the liquids into the dry ingredients. Make sure to pour it in slowly to stop the mixture from fizzing.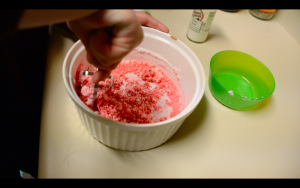 Step four: Mix everything together.
Step five: Take a small amount in your hand and start to form balls. If they do not stick together, add just a little more water until the powder starts to stick together.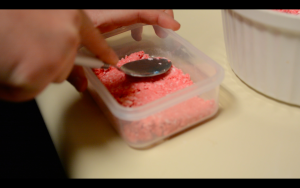 Step six: Use the powder to fill each mold. Then allow them to dry overnight.
*Tip: Leave to sit over night.
     Benefits: The coconut oil and essential oils create a great smell and leave your skin nourished and soft.
Message Bar Madness: Rather than having to wait for your lotion or body oil to completely soak in, use this lotion bar instead.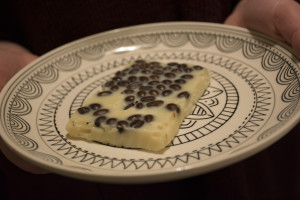 Materials: Cocoa butter, coconut oil, coffee beans and molds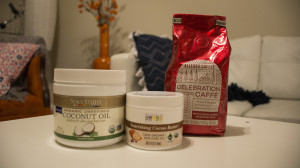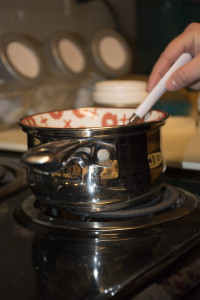 Step one: Place a pot of water on the stove to boil. Then place a bowl or another pan on top. Make sure that the bowl or pot is slightly smaller than the first pot and that it doesn't touch the boiling water.
Step two: Add ½ cup cocoa butter and 1 tablespoon of coconut oil into the bowl on top and mix the two together until they have melted.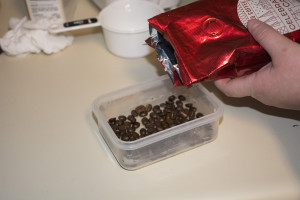 Step three: In the mold place coffee beans on the bottom of it and then pour your mixture into the mold.
Step four: let the combination sit inside of the mold until it has cooled and hardened.
Benefits: Leaves skin moisturized and soft.
It is time to stop trips to the mall and enjoy what's good for you right at home.
~~~~~~~~~~~~~~~~~~~~~~~~~~~~~~~~~~~~~~~~~~~~~ 
All products can be bought at Whole Foods.
 If you don't want to use a bowl or Tupperware to shape your products, you can find great molds and containers on Amazon to take the actual shape of lush products.
~~~~~~~~~~~~~~~~~~~~~~~~~~~~~~~~~~~~~~~~~~~~~~~~~~~
Essential oils: Essential oils add a great touch to any sink care product. Here are a few different kinds and what they are good for.
– Peppermint = Alertness/ Stops Headaches
– Lemon = Happiness
– Lavender = Sleep/ Ease PMS
– Eucalyptus = Stops Stuffy Noses
– Sweet Orange = Reduce Stress
– Rosemary = Focus
– Tea Tree Oil = Fights Infections
– Cedarwood = Skin Irritation