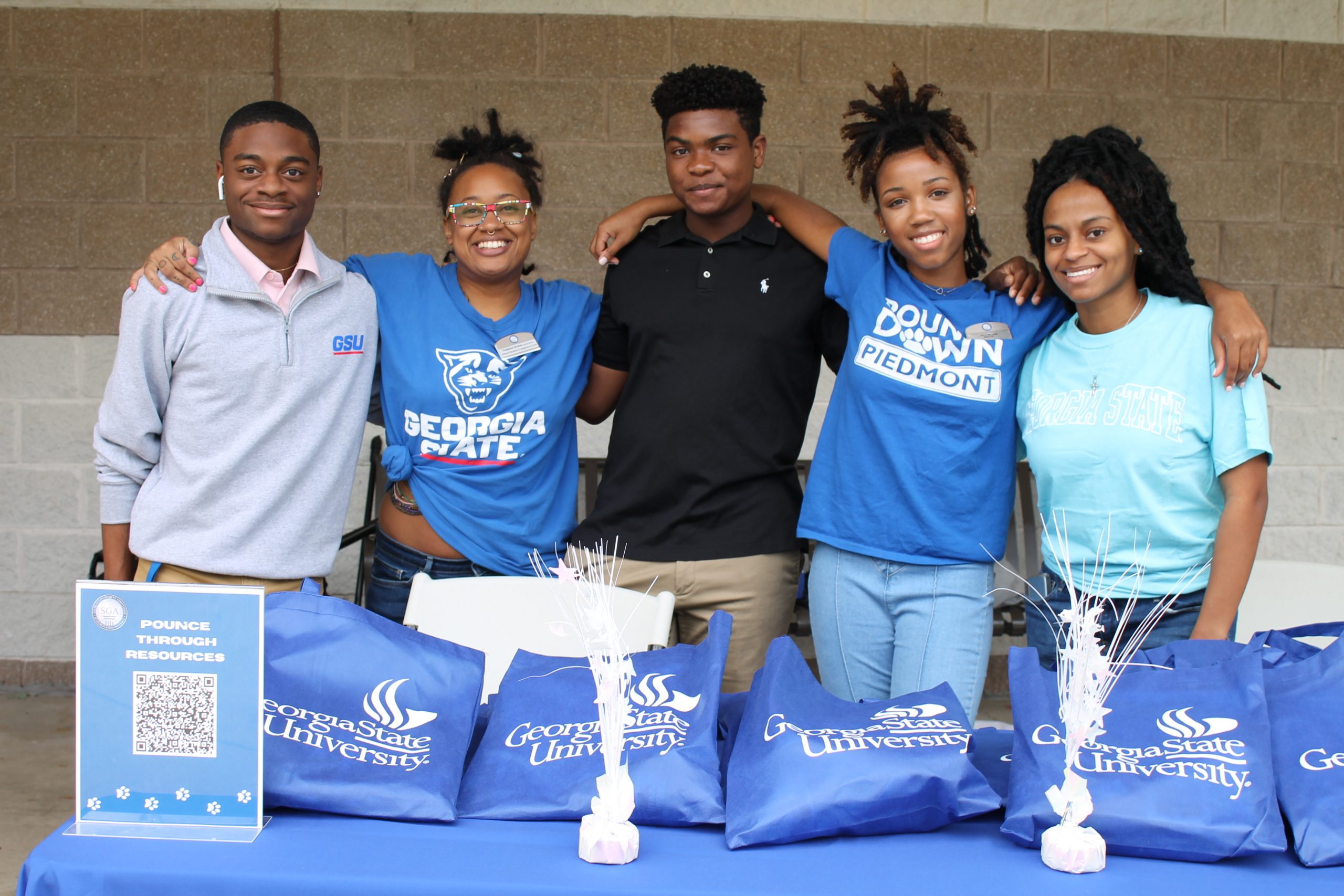 Students very rarely get their money's worth out of their college tuition. It's a common struggle between all of us. 
Students spend thousands of dollars in fees and tuition each year, yet often don't realize how many services they have access to. These services are unadvertised to students, therefore often go unused. With the amount of money students are spending to attend GSU, they may as well take full advantage of what the school has available. 
GSU's Student Government Association, or SGA, has made it its goal to eliminate this problem. By educating students on the benefits available to them, the SGA believes that they can promote more students to take advantage of the university resources they've helped fund. 
Their most recent event on September 16th proved to be a huge success. Student representatives from SGA set up a table in unity plaza right outside of Student Center East. Members of the SGA then spent the day sharing information with students about resources on campus, and how to obtain said resources. The event also offered pamphlets and promotional items from multiple university departments. 
Senator Myla Williams, the head of this event, had this to say. 
"The purpose of the event is to inform students of what resources are available to them on campus that they may not know about…I personally felt like this was important because we pay for a lot of different items in our student fees just in general and we rarely use them" 
One of the main focuses at the event was healthcare. Georgia State students have a wide variety of healthcare options at their disposal. The school hosts multiple events throughout the year that offer free STI and HIV testing. Students can also obtain free COVID-19 testing and vaccinations at any time. The student health clinic also offers a variety of other services that students can make appointments for through their healthcare provider. These services include wellness checkups, general vaccinations, allergy injections and mental health counseling.
 The event also discussed the GSU Recreational Center. The rec center offers students a wide array of programs. These programs range from swim lessons to outdoor hiking retreats. Students can also rent out recreational equipment like tents and sleeping bags from the rec center at an extremely cheap rate. Classes led by professional instructors are offered weekly on activities like belly dancing and yoga. Students interested in competitive sports can form their teams and compete against other universities through the rec center. The sports that are available for students to join include badminton, fencing and dodgeball. Students can even take classes to become CPR certified at the rec center. 
The SGA is also offering free testing materials to students. Materials like blank scantrons and blue books are available for free at the SGA office on the 2nd floor of Student Center West.  
The event did face some contention in the days leading up to it. After nearly a month of planning, members of GSU faculty recommended that the event be postponed due to President Blake's investiture ceremony occurring the same day. This is what Senator Williams had to say in response: "Despite the investiture happening we still thought that it was important for students to be able to receive whatever resources they wanted to receive as soon as possible" 
It is extremely important that students make use of the resources this university has to offer. Not only to better our own lives but to ensure that these services remain around for those who will come after. If you have any further questions about all the benefits you can access through Georgia State, go to the SGA office or scan this QR code.