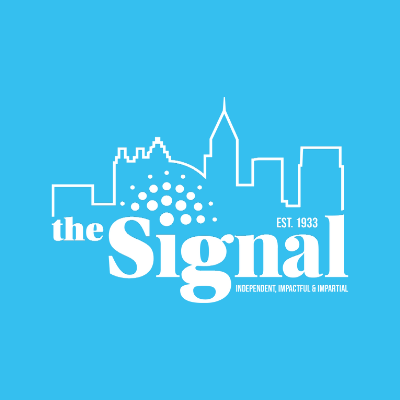 Georgia State's women's tennis club played their third tournament of the season over the weekend and remained undefeated on the first day. The team won three of its four doubles matches the second day.
The team also split its six singles matches on Day Two.
Junior Linn Timmerman continued her streak this weekend remaining undefeated at 6-0 following her victory against UNCG's Stephanie Falcon 6-1, 6-2.
The transfer from Georgia Perimeter College, Niriantsa Rasolomalala had a slow start losing the second set of her match 3-6, but prevailed by winning 6-0 in her third.
The second day of the tournament saw Georgia State continue its winning pace as Kristin Rehse and Veronika Golanova added to the win column. Rehse is now 6-1 in singles competition.
Linn Timmermann came into the tournament at 6-0, but suffered her first loss of the season in a three-set match against West Virginia's Kaja Mrgole.
Marcia Tere-Apisah failed to win the first set of her match against Masey DeMoss of UNCG. Tere-Apisah was able to overcome her early struggles and defeat DeMoss the next two sets.
"It was actually mental. I was thinking too far ahead, so I started taking it one point at a time. I started making mistakes,"Tere-Apisah. "The second set, I didn't want to go for too much, I just had to set up my points."
Day Three was canceled due to weather issues for the second tournament in a row.
The team is adjusting one another, while learning ways to decrease their mistakes and capitalizing on leads to finish strong.
Head coach Jason Marshall believes so as well.
"We're cutting down on mistakes. It's not necessarily about who you're playing in the fall, it's more about whether or not you're tightening up your play and I think we did that today," Coach Marshall said. "Niri started slow, but she finished stronger than she began so I'm really happy with how she played in her singles match."
The Panthers next game starts Friday as they begin the four-day ITA Regional in Atlanta.