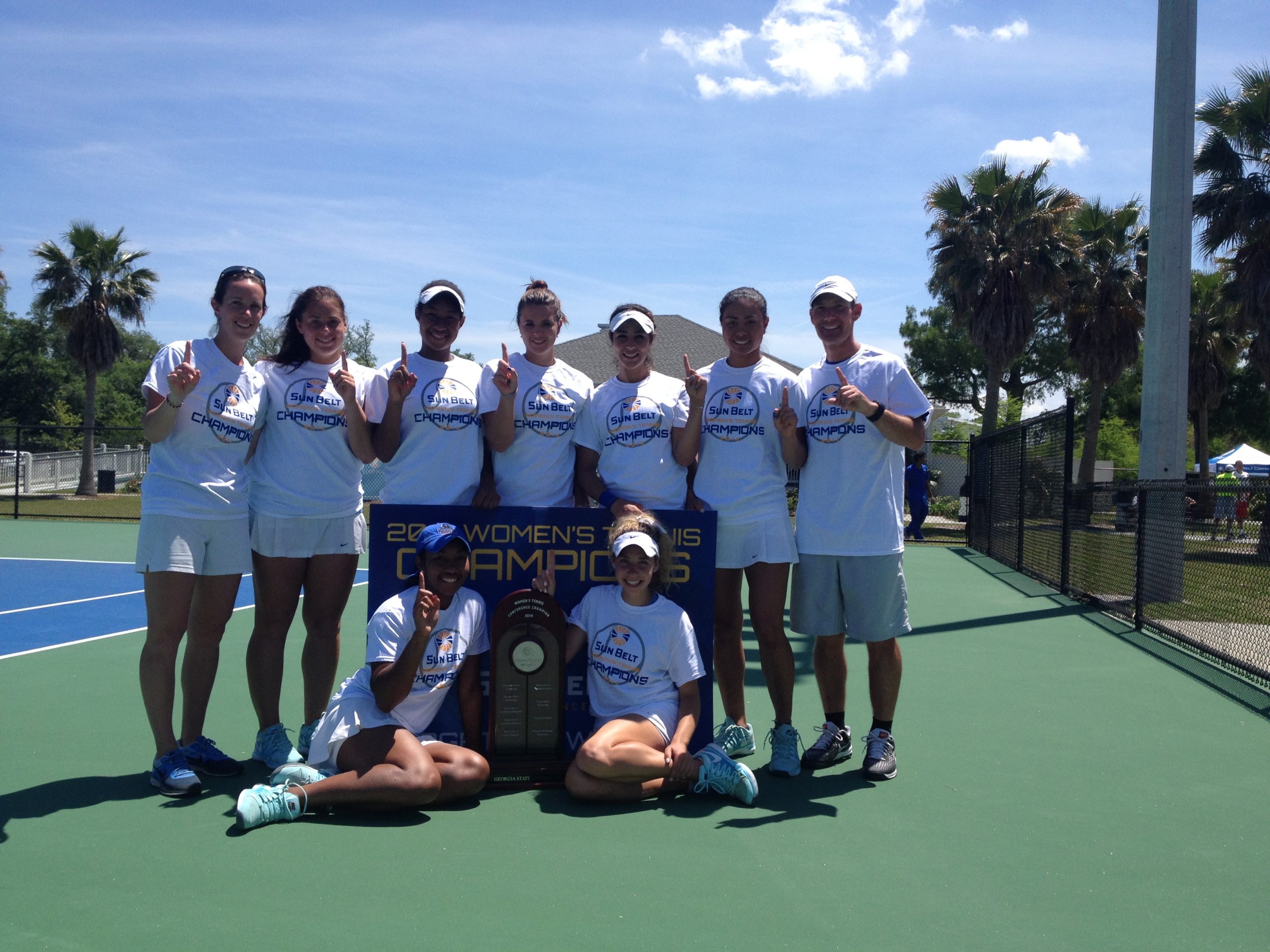 Redemption was served.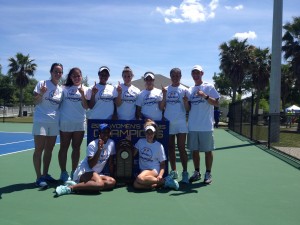 The women's tennis team brought a conference championship back to Georgia State for the first time in the program's history since 2009 with a dominant performance this weekend and defeated South Alabama in the final 4-1 Sunday in New Orleans.
The Panthers redeemed last year's disappointing end to their season when they fell in the final of the Sun Belt tournament. But this year, it was smooth sailing through the bracket, and the win guarantees them a bid in the NCAA tournament.
"It feels amazing to bring a championship back to Georgia State," Interim Head Coach Robin Stephenson said. "We've worked hard for this. We came up short the last few times, so it's great to get over that hump and finally get the W in the finals."
The Panthers started Sunday's final winning two of their three doubles matches. The No. 1 pair of Masa Grgan and Abigail Tere-Apisah won 8-2, and Marcia Tere-Apisah with partner Tarani Kamoe snuck by with an 8-6 win.
Georgia State clinched the title with Linn Timmerman coming from behind after dropping the first set. She defeated Emily Newton 3-6, 6-1, 6-3.
Abigail Tere-Apisah, ranked No. 20, continued her career-long dominance defeating Meszarosova 6-1, 6-0. The senior is 18-2 in singles play this season and went on a 12-game winning streak to start the season.
"I feel we prepared for this match the same as we prepare for all the matches," Tere-Apisah said.
"The attitude of the team was positive and it showed when we needed to fight and scrap for balls. I'm glad everyone put in the effort today."
Women's Head Coach Robin Stephenson and Abigail Tere-Apisah went in the tournament named the conference's Coach of the Year and Player of the Year.
The team moves to 12-8 on the year and is ranked No. 66 in the NCAA.
The men's tennis team competed in their conference tournament trying to defend last year's Sun Belt title, but fell in the quarterfinals in New Orleans.
"Overall I'm pretty happy with the year even though we came short," senior Robert Schulze said.
He said senior Thomas Cook's injury causing him to sit out was a setback for the team, but the five freshmen on the team should have confidence going into next year.
After defeating No. 6 Western Kentucky 4-0, the Panthers lost 4-0 to No. 2 South Alabama to fall short of a championship appearance and cut their season short.
The Panthers were a No. 3 seed and did not get a first-round bye like the top two seeds.
The selection show for the women's NCAA tennis tournament is April 29, and individuals and doubles pairs to play in the NCAA singles and doubles championships will be announced April 30.