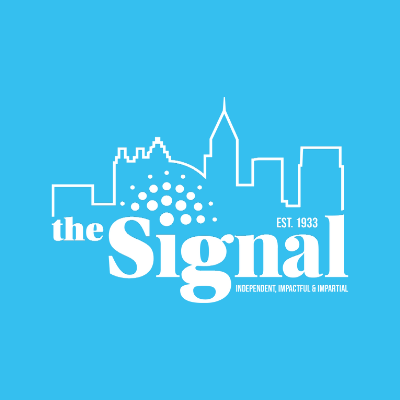 The White House hosted a College Media Conference to discuss the first report by the White House Task Force to Protect Students from Sexual Assault, on May 1 at 1:30 p.m.
The Task Force announced a series of actions which would identify the scope of sexual assaults on college campuses, ways schools could prevent the crimes from occurring and ways to help universities effectively respond when a student is assaulted, according to a report provided on the White House's website.
The fourth action is to improve and increase transparency of the federal government's enforcement efforts.
"These steps build on the Administration's previous work to combat sexual assault. The Task Force Formulated its recommendations after a 90-day review period during which it heard from thousands of people from across the country — via 27 online and in-person listening sessions and written comments from a wide variety of stakeholders," the report states.
There will also be exploration of legislative and administrative options to require colleges and universities to conduct evidence-based climate surveys in 2016, also according to the report.
Lynn Rosenthal, Senior White House Advisor on Violence Against Women, said in the conference many universities don't know the extent of sexual assault problems on their campuses, however the climate surveys could.
"When we say climate surveys, we mean a survey not just of attitudes or knowledge about sexual assault, but victimization rates on campus – prevalence and incidents," she said.
Tony West, Associate Attorney of the General Department of Justice, said the Office on Violence Against Women (OVW) has awarded over five billion dollars in grants to states, educational institutions and victim service providers.
"This year we will award $400 million to provide communities and campuses with resources they need to help address domestic violence, sexual assault and stalking," he said.
Valerie Jarrett, Senior Advisor to President Obama and Chair of the White House Council on Women and Girls, said one in five women are sexually assaulted while in college. Most often being in their freshman or sophomore years.
"Between 75 and 80 percent of the cases, she knows her attacker; whether he is an acquaintance, classmate, a friend, a boyfriend or an ex-boyfriend," Jarrett said. "President Obama and Vice President (VP) Biden, together with our entire administration have long been committed to putting an end to this epidemic."
VP Biden and Secretary of Education Arne Duncan introduced guidelines to help universities in the U.S. understand their obligations under the federal civil rights laws to prevent and respond to campus sexual assaults in April 2011, according to Jarrett.
"It provided students with a road map to bring their cases forward and hold their schools accountable and this effort has continued," she said.
Biden also launched a Public Service Announcement (PSA) this week to encourage men tot speak up and step in if they see another in danger of being sexually assaulted, according to a press release provided by the White House's Office of Communications.
"The PSA was launched in coordination with the 1 is 2 Many campaign and the White House Task Force to Protect Students from Sexual Assault," the release states.
Jarrett also said President Obama established the White House Task Force to protect students from sexual assaults on January 22, 2014. The Task Force's mandate is to provide colleges and universities with additional tools to combat sexual assault crimes on their campuses.
The Task Force will review the legal frameworks surrounding sexual assault for regulatory or statutory improvements, as well as seek new resources to enhance enforcement, according White House's report.
"Campus law enforcement agencies have special expertise – and they, too, should be tapped to play a more central role. And we will also consider how our recommendations apply to public elementary and secondary schools – and what more we can do to help there," the report states.