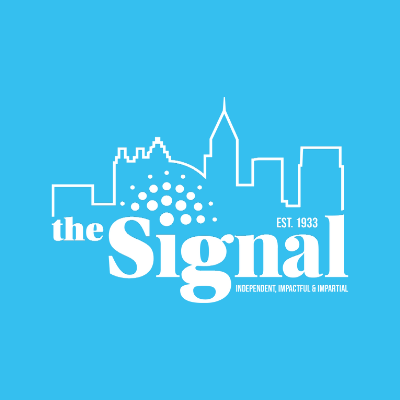 New students often arrive at their university with concerns about their class schedules, meeting new people and doubts about being able to immerse themselves within the college's culture.
This is why Georgia State offers incoming freshmen the option to sign up for Freshman Learning Communities (FLCs) during INCEPT. FLCs are pre-planned core-curriculum courses set with groups of other students.
The learning communities link four or five courses from the curriculum with GSU 1010, an orientation course providing information about the university. The course includes rules and resources available on campus.
All FLC courses are built around fields of interest including arts, business and education and other fields of study.
Therefore, FLCs are not major-based, as all courses taken via the FLC are on par with general education requirements.
Students have mixed opinions on FLCs. Check out what some students have to say about these optional courses.

What are the advantages of FLCs?
Kayla Kelly, freshman international economics and spanish major:
"I had a group with with criminal justice majors and everyone was sort of motivated in a way. Then we all got together and had study groups together and had our own GroupMe together. We still do. We liked each other so much that most of us decided the same English teacher for English 1102 this semester."
Cory Smith, senior exercise science major:
"I would say do it because if you come to college you might know too many people. That study group was always good. That was the biggest thing I got out of it."
Mariam Chaudry, sophomore neuroscience major:
"I thought it was an easy class. It really was a great intro class to college. Like how do grades work, what is plagiarism and all that kind of stuff. It was the difference between high school and college basically."
Natalie Thomas, sophomore exercise science major:
"My class was great and my teacher was great. She taught us more than what she was required to do. She taught us things about life like don't drink, don't smoke and stuff like that. I think it was a positive experience. I know people hate taking GSU 1010 because it's a stupid class but it's easy so why not?"
Jacob Knight-Thomas, sophomore political science and film major:
"My FLC was about politics and crime. The People in my FLC were cool but I didn't make any lasting friendships out of it. Being in a Freshman Learning Community made it easier to find classes."
Joshua Jackson, sophomore anthropology major and women's studies minor:
"I thoroughly enjoyed my FLC. The name of it was Make A Footprint, Leave a Legacy. There was a lot of diversity including people from Ghana and Ireland. I would recommend it. Just make sure the title of the FLC is something that is intriguing to you."
Students say FLC disadvantages are:

Shahzad Irani, freshman pre-business major:
"From what I heard about it, the credit hours didn't matter and they would assign the classes. I was more comfortable with me assigning my classes."
Menyon Belgrave, junior exercise science major:
"Because the people I know now, we are going to be juniors and they still have connections to freshman year. Even if you don't take the same class now, you'll have somebody who might take the same class with you eventually."
David Peabody, junior computer science major:
"It really complicates scheduling. If I would've come to Georgia State as a freshman, I still probably would not have been interested in being in an FLC."
Incoming freshman students interested in learning more information about FLC or GSU 1010 can go to Georgia State's website.