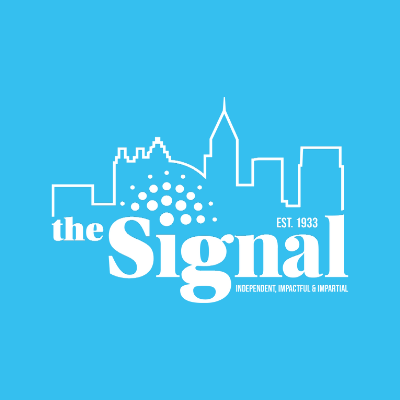 What makes a great sports rivalry?
Is it the size of support for the respective teams? Should it be based on geographical relation and length of contest? Does a great rivalry need to speak to some deeper tension, whether it be religious, cultural or socio-political?
Georgia State has no great rival — or at least not yet. The school is only in its fifth year with a football program, the sport which, at least here in America, most great sports rivalries are built on. Our greatest claim to a traditional "rival" is Georgia Southern, a team that has continuously fielded a football team since 1924.
It's clear that the rivalry is nowhere near the level of Alabama-Auburn or Georgia-Florida. Yet, every year around a Georgia State/Georgia Southern game, regardless of sport, our campus is infused with an infectious spirit of rivalry and social media is taken over with the ubiquitous '#StateNotSouthern' hashtag.
Clearly, there's something to this rivalry thing. Georgia State and Georgia Southern aren't true rivals yet but have the potential to be. This is because they have all the right ingredients to be one of the great college sports rivalries.
They do have a historical rivalry if not in football, then in other sports that both schools compete in. They have a geographical and, beginning this year, a conference relationship that breeds enmity.
Perhaps most importantly, the rivalry speaks to a greater issue: Namely, the difference between an urban college experience and a more "traditional," college-town experience.
Georgia State and Georgia Southern's potential rivalry taps in to a deeper tension between students at Georgia State who enjoy a more urban, less traditional college experience and pride themselves on their position as a major research university situated in the heart of downtown Atlanta.
Georgia Southern, on the other hand, enjoys what is seen to be the more "traditional" college experience, being situated in a typical college town in Statesboro and having a large, open campus.
When the Panthers and Eagles do battle on the football field this Saturday, it will be the first time they have met on the gridiron. However, they have been competing against each other for years in other collegiate sports. The State-Southern soccer games are some of the biggest games of the year for Georgia State's other collegiate sports teams.
Another interesting facet of the potential State-Southern rivalry is that both teams play in the shadow of the "Power Five" behemoths in the University of Georgia and Georgia Tech. Neither school is yet anywhere close to matching either of those teams in terms of talent or ability. Right now, the Sun Belt's Georgia State trying to pick a rivalry with the SEC's UGA would be like an eighth grader picking a fight with a MMA fighter.
Georgia Southern on the other hand is a fellow member of the Sun Belt and shares a close enough geographical location for fans of both teams to reasonably travel for away games. The competition for bragging rights in the Sun Belt conference and relative proximity will serve to breed a great rivalry.
The greatest rivalries in sports are often built on these sort of deeper, underlying tensions. One of the greatest sports rivalries of all time, the traditional soccer rivalry between the two major teams in Glasgow, Scotland, termed the "Old Firm," is built on just this sort of tension.
The two clubs are Celtic and Rangers. Celtic was founded by Catholic Irish immigrants who flooded into Glasgow during the Industrial Revolution while Rangers were founded by Scottish Protestants. They have been fighting it out on the field ever since for more than 100 years.
Georgia State and Georgia Southern have all the ingredients for a great rivalry brewing. The only thing it lacks are great games to establish it and success from both programs to make those games worth watching in the first place. Given 20 years of FBS play, if Georgia State and Georgia Southern can develop their programs to be the undisputed contenders in the Sun Belt, the rivalry will really be something to watch.
The "State Not Southern" rivalry isn't anywhere near a great sports rivalry like what Alabama and Auburn fans get to experience, but the future is bright for a good-natured rivalry between GSU and… that other school down in Statesboro.