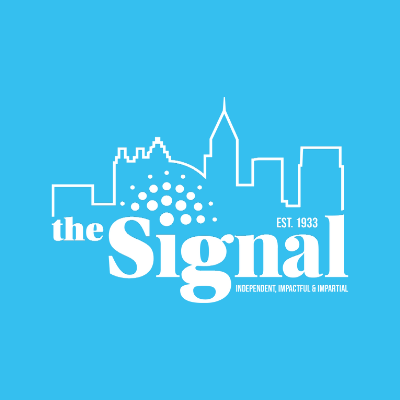 Homecoming is an exciting time on college campuses in the fall. The energy builds all week with the pageantry that comes with the week that includes a schedule full of events and former alumni returning along with the big football game on Saturday.
The whole week builds towards the crescendo that culminates with the Panthers running out of the Georgia Dome tunnel and, hopefully, pounding the competition.
But should the players even notice this festivity and pageantry around them? Should homecoming be just another game on the season schedule?
Players don't feel they have to prepare any differently. They don't feel any added pressure to perform.
"It's the same preparation wise," Junior wide receiver Nathanial Minor said. "It's just another game. We're out there trying to prepare and win a football game. Emotionally, we come out with the same emotions preparing to win."
Though players may perceive it to be simply another game, there is a sense of pride to show up and perform well in front of the big crowd that homecoming brings along.
"It's a big deal. You definitely want to show out and play great in front of your peers, family and people who don't usually come to the games and show everyone in the crowd that we're a great football team," senior linebacker Sean Jeppesen said.
He went on to say that he hoped that when Georgia State takes to the gridiron on homecoming against Arkansas State that the Georgia Dome is filled with plenty of loud and passionate Panther fans.
"Hopefully, it's packed. I hope there's a big student section and hopefully all the players who played here in the past will be coming out to see us. Hopefully there's a big attendance," Jeppesen said.
The homecoming game is important. It allows for players, fans, and alumni to come together and show their school pride.
The players may have a job to do when they charge out of that tunnel and do battle in between those white lines. But they feel the energy of homecoming in the air as many of the students on campus do. It's the players' job to stay leveled and prepare for the game.
The energy could become a distraction and lead to losing focus on the task of winning a college football game. Players take notice of the energy but know what they have to do to stay above it while enjoying it all the same.
"It's a good environment on campus during homecoming week," Minor said. "But we try to stay focused on our task at hand and that's to win a football game so everyone can enjoy the homecoming weekend."
While homecoming may be a big deal on campus, the prime directive of the team this week should be what it is every week. It should be to play great football for sixty minutes in all three key aspects of the game (offense, defense, and special teams) and translate that into a spot in the win column.
Limiting and minimizing the distractions surrounding the glitz and glamour of homecoming week will be key in ensuring a Panthers victory this Saturday against Arkansas State.