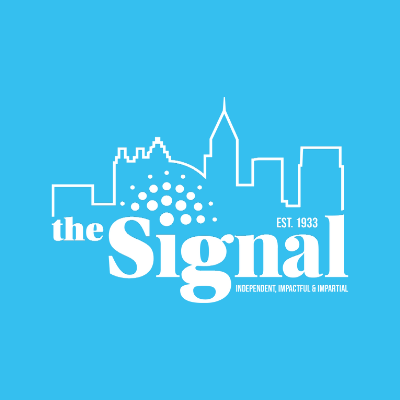 Is it just me or has this Georgia winter gone from bad to worse? Cold, wind, rain, sun, warmth and back again. Then, the endless montage of rain boots, hoodies, umbrellas, blah! Let's write the sun a love letter…
"Sun, come back, lovely. We MISS you, we need your sweet VITAMIN DDDDDD!"
But just in case our pleas go unanswered, let's try another strategy: Floral. Neon! In the winter? Yes! It's time to put away the black and drab and try to inject some sunshine into your daily wardrobe.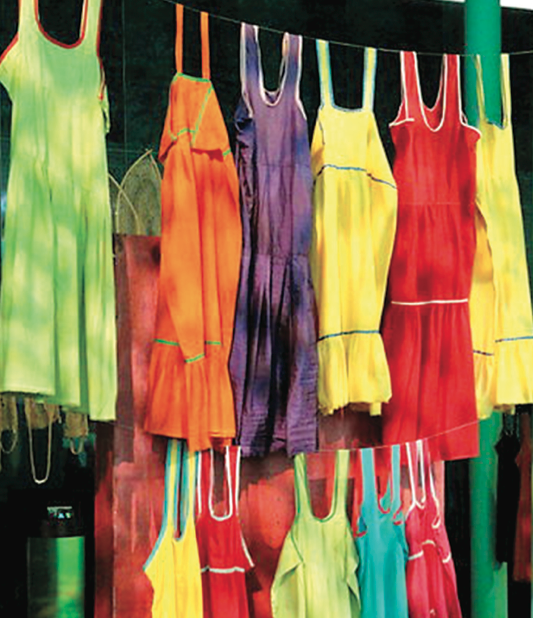 Round, rose-colored glasses – it doesn't get more literal than this. Some sun- glasses are so lightly tinted that they can be an accessory regardless of the weather. Round, rose-colored glasses reminiscent of Jil Sander spring/summer 2013 will bring on the cheer and come in handy come June. May I sug-gest Etsy.com for the most enviable selection of vintage sunglasses probably ever.
Neon sneakers – more weather-friendly than wintery leather or suede shoes, neon sneakers (see Moschino Cheap & Chic spring/summer 2013) can survive the awkward weather and are kind of in-your-face-awesome. They're even better when paired with something more dressed up to contrast the look. Dames: you can snag American Eagle's Gola Quota two-toned neon sneakers for under $60. Dudes: New Balance's 574 Neon sneakers are grey with a sick pop of melon orange and can be had for $70 on shoes.com.
Floral print, obviously – Floral print got graphic at Prada and Holly Fulton spring/summer 2013. It's a look that is easy to emulate and hopefully (no guarantees, though) bring smiles to the faces the most apathetic of class- mates. Modcloth.com's "Search for a Perch Dress" is a tropical mod fan- tasy of whimsy that sucker punches a grey day. For fellas on a budget, Good-Will typically has a plethora of graphic tropical shirts. If you lack the patience for thrift-sifting, try the Narrows North Shore floral button-down at Urban Outfitters.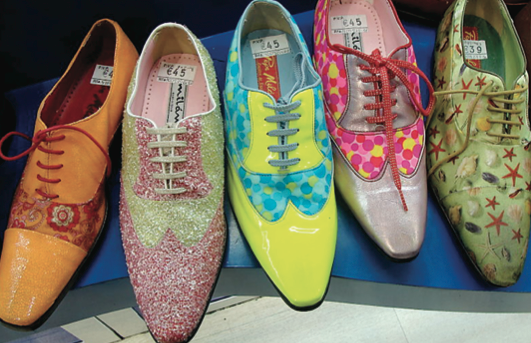 Mix it up, have fun, and by all means please continue wearing weather-appropriate clothing. Rain boots are totally acceptable and adorable, and they also come in a beautificus array of colors like yellow. Stay colorful and warm weather will be here before you know it, my friends.