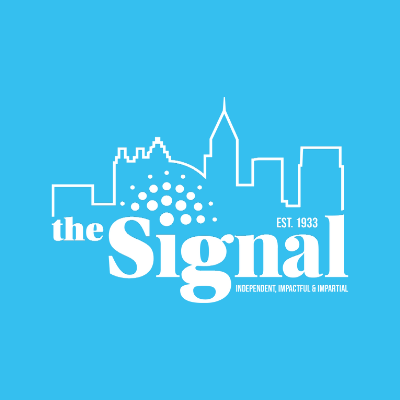 Local volunteers participated in a project called Downtown Green Source by prepping and decorating planters with flowers in Woodruff Park on April 22 for Earth Day. The Central Atlanta Progress (CAP) created the program.
The Downtown Green Source provides necessary connections, education and resources to elevate the environmental and economical sustainability of downtown, also according to the website.

Shelby Busó, Director of Sustainability for CAP and the Atlanta
Downtown Improvement District (ADID) said the event was a huge success.
"It was great to get to know the volunteers and to engage them in the beautification of downtown Atlanta and the Atlanta Streetcar," Busó said.
Local volunteers and downtown companies, including the Georgia Aquarium, worked near the water wall in Woodruff Park to create planters containing flowers. These will be used for the pop-up stores opening around the streetcar route this summer, according to Atlanta Downtown's website. Southern Platio provided the planters.

Busó also said The Downtown Green Source Team is looking forward to continue its leadership in building sustainability of downtown.

"I believe that the volunteers really enjoyed this opportunity to give back to the community," Busó said.
The next opportunity for the public to participate in similar projects will be Thursday, May 1, when CAP will host a breakfast at the Sweet Auburn Curb Market, according to Busó.
The event will be held for bicycling commuters in celebration of National Bike-to-Work Day.