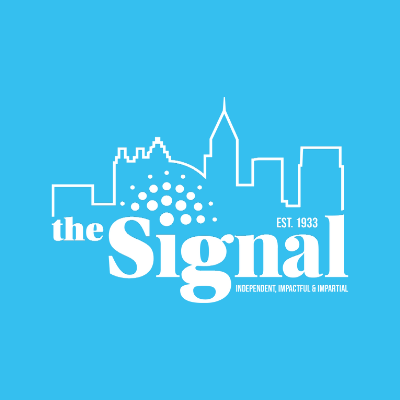 With Dragon Con descending on Atlanta for a weekend of fun and excitement, it's interesting to take a look at how these big events are changing in the modern age when the convention culture seems to be dying off.
In the past decade, the number of conventions held annually has actually decreased, according to Amanda Erikson of The Atlantic magazine.
"Over the last 20 years, convention space in the United States has increased by 50 percent; since 2005, 44 new convention spaces have been planned or constructed in this country alone," Erickson said in The Atlantic.
Just in Atlanta and metro Atlanta there's the Georgia World Congress Center, AmericasMart, the Cobb Galleria, GA International Convention Center and the Gwinnett Convention Center plus countless hotels like the Marriott, where Dragon Con takes place each year.
With all of these centers and places to hold countless conventions, is anyone really coming? And when they do, are they spending money and pumping it into Atlanta's economy?
The answer, plain and simple, is no. They do not earn nearly as much as city planners and the operators of these conventions hope for each year.
The reason is two-fold. Communication technology is rapidly advancing and the demand for these conventions is just not there. Further, with so much competition for rapidly expanding exhibition venues, there's simply just not enough convention to go around.
Some conventions, such as Dragon Con, Comic-Con and the E3 Entertainment Expo, all offer an experience you couldn't get anywhere else. Still, other conventions offer things you can simply go online to find.
So therein lies the glaring issue. People like conventions and video game and comic book culture conventions are huge successes due to an avid fan base. Outside of those, however, attendance is down and the money just isn't coming in.
Unfortunately this realization is not stopping city planners from competing for those conventions still out there. Even here in Atlanta there is a proposed $200 million project to build a 4-star hotel next to the Georgia World Congress Center. Estimates say it will increase GWCC revenues by roughly $2.9 million annually.
That's great because in just 68 years, the hotel will have paid for itself! Ridiculously enough, it seems the new strategy of urban development is to make things bigger and more expensive than the next city. Forget whether or not the city actually needs these things or if they are financially viable. All that matters is that Atlanta gives off the image of success, right?
Christopher Leinberger, head of the 'Responsible Real-Estate Coalition' LOCUS, said these centers require huge investments, money that "could be better used to bolster the quality of life, the parks, the retailing or the homeless situation."
Maybe before the city builds their next convention center, sports stadium or multi-million dollar addition, they could look at the underlying issues more closely. Why is it that our current facilities aren't meeting projections? I have a feeling the answer isn't because they aren't big enough.