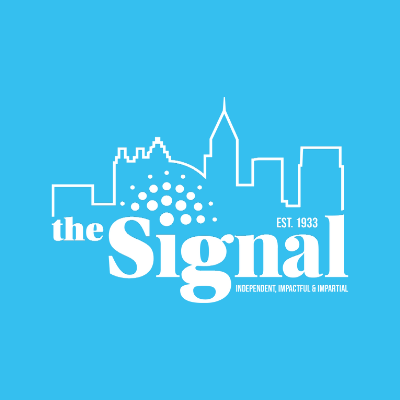 If you did not have a chance to take a free instructional clinic during Try Me Week, no worries—our Arts & Living associate editors got the details from ballroom dancing, Pilates and meditation.
Ballroom Dancing
The Waltz, the Rumba and the East Coast Swing are some of the ballroom dances that will be taught throughout the semester by instructor Joe Krasevec.
Krasevec started the clinic with the basic steps to the East Coast Swing so students could get an idea of what future classes would be like.
"Dancing with the stars has really put dancing on the map. As much as I enjoy watching it, you don't see the basic dance steps. It's all acrobatic, it's all for show," Krasevec said. "That's not what I'm teaching; I teach more of the basic steps and then about five or six variation steps."
If enough people join, Krasevec wants to have a "Dancing with the Stars" competition where student dancers will not only compete, but judge their peers.
Some students came to the dance class mainly because they have an interest in dance.
Student Mahathi Venkataramani, a returning ballroom dance member, decided to come back to the clinic and give it another go.
"It's been a couple of semesters. I'm looking forward to it again. I was debating on taking it because it is right after fencing and I'm going to be tired, but I was like I should take it to give me something fun to do," Venkataramani .
During the class, Krasevec made sure everyone had fun. He also encouraged all of the students to come back even if they had two left feet.
As Krasevec ended the class, instead of all of the students rushing to get out of there they all just stood and stared. For 10 minutes extra the students got to freestyle and get to know other classmates. He even told the class that whenever he was needed to just yell out, "Yo Joe!"
Ballroom dance lessons are every Tuesday at 5:30 pm in Studio B, Recreational Center.
Pilates
By definition, Pilates is a system of exercises that improve strength, flexibility and posture while enhancing mental awareness.

Instructor Matthew Terrell got straight to the point. From beginning to end, Terrell demonstrated several different exercise techniques with minimal breaks between.
For those who are not used to exercising, it was quite a challenge. Most of the students in the studio were surprised on how tough the class actually was.
"I thought it was it very interesting and hard work. I didn't expect it to be so hard, but then again I'm not a very physical person," student Samantha Brown said.
Pilates is an introductory course, but the exercises will become more intense with each lesson.
"Students who come to Pilates can expect a full body, core-focused work out that will train you to think about your muscles and use both your mind and your breath to control your body," Terrell said.
Terrell began teaching Pilates three years ago in Prague. His former Pilates instructor inspired him to add Pilates to the aerobics class he had already been teaching.
Pilates was a hit with students – there was not an empty space on the floor.
The Pilates clinic is held every Thursday at 7 p.m. in Studio B.
Meditation

A deafening silence consumed the room as several bodies sat completely still. Hardly a single breath could be identified as thoughts began to leave the premises. Only one voice was heard amongst the depths of peace, providing gentle direction and advice.

"Bring your hands up to your heart and lengthen your spine, raising your chest," said Ron Young, director of meditation class at Georgia State.
Young has been practicing meditation for more than ten years, and believes that it is a technique mastered only by time and extensive practice.
"Meditation is definitely something that requires consistent practice to be beneficial to a person," Young said. "A lot of people don't realize how many thoughts crowd their head every day."
Meditation clinics will feature unique deep breathing strategies and innovative stretching techniques. Students that partake in the class sit on mats in the traditional Buddha style position, with blankets and blocks provided to sustain balance.
"Finding your center is a big part of meditation," Young said. "Balancing the energy and motion in your body is critical to success."
There are also several stretches that students do as well, fully extending their legs while balancing on opposing hip bones. Heavy emphasis is applied to the act of consciously keeping the back extended and hands out in front of the body.
Always necessary, the deep hum of meditative practice is a staple of the class as well, as all bodies in the room join voices as one and close their eyes. As everyone brings their thoughts together, Young continues to stress the importance of clearing your thoughts. It is understood that it is no easy feat, and Young believes that it is only natural for the mind to wander during the sessions.
"It's human habit for the mind to wander during meditation," Young said. "That's why it's important to focus on your breathing and push all other thoughts away as they come naturally."
For students who are looking for something both enlightening and relaxing, Meditation may be the perfect choice. The clinic provides a great strategy for finding peace in oneself, in addition to exercise.
The meditation clinic is Friday at 9 am in Studio B.
For more information on instructional clinics offered by the Student Recreation Center, visit recreation.gsu.edu.