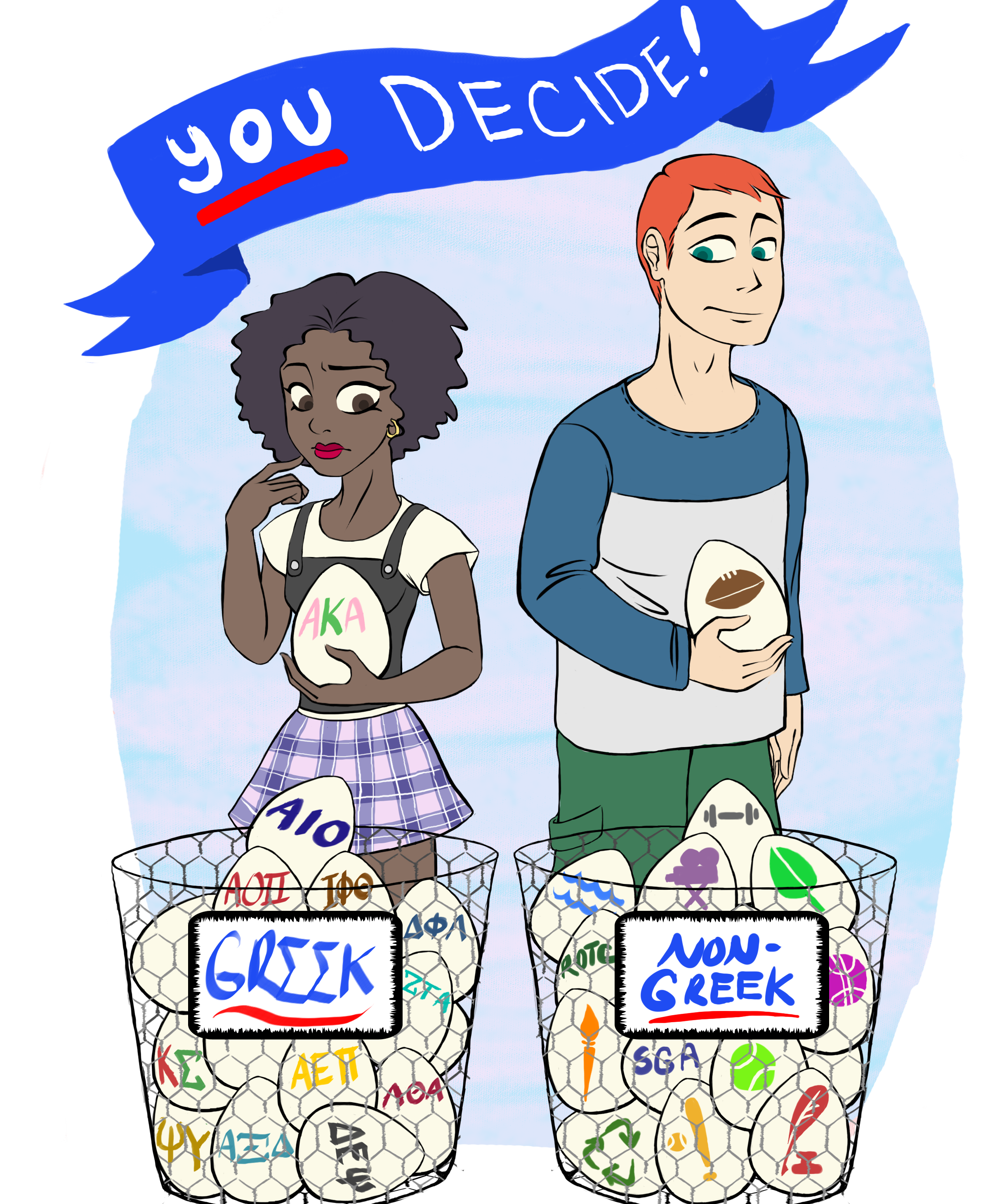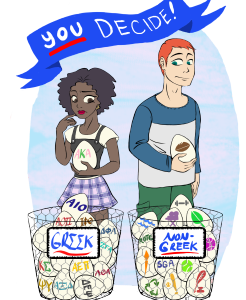 This is Rush Week, an age old recruitment tradition harbored by Greek organizations. I remember how overwhelmed I felt as a freshman receiving information from all these different groups. Standing in the courtyard on my way to the library during my lunch break, seeing so many Greek letters on the various banners, flyers and signs making made my head spin.
After speaking with a few fraternities and sororities, I realized two things: One, as a flat out broke college student there was no way on this green earth I could afford to spend money on Greek life, and two: I really did not need a solitary group of people I would do all my activities with.
Before making any hasty decisions this week, listen to a couple of words of advice I'll pass on, and then decide if that's the right choice for you.
When you are a freshman or a transfer student, you don't really know your way around campus and most of the faces in your classes are a blur of names which you vaguely recognize as you walk across the courtyard, so joining a sorority or fraternity can seem very tempting because it gives you a sense of solidarity. These people will befriend you, take you under their wing and make sure you go to all the right events. Your 'brothers' or 'sisters' will guide you through your college career.
If you're the type of person who is eager for the experience that can provide you (and no, it's not like the Delta Tau Chi fraternity, the infamous frat in the cult classic Animal House), then that's fantastic.
However, if you enjoy a more varied experience, Georgia State has many different clubs and activities that are free or have a very minimal membership fee.
Shelbey McCullar, a criminal justice major at Georgia State, explains her choice.
"I felt that I didn't have much in common with those who are attracted to Greek Life. Also, the amount of money that goes into Greek life seems a little ridiculous to me."
Instead of joining Greek Life, take a look at what activities will benefit you and your interests in the long run. If you're studying biology, consider joining the Honors Society, an activity that not only looks great on a resume but provides opportunities to meet people in the field. Suppose you're a pre-law major. The Pre-Law Club holds meetings weekly with guest speakers and recruiters from prominent law schools.
Sports are also another great way to meet people. Whether you might decide to go watch the more traditional football team or our fantastic women's basketball team, the chance to get involved is great and there are great opportunities to make new friends and get a regular fan group going.
Either way, whether to Greek or not is ultimately your decision, but realize that your options are not limited. Grab some friends from a class and go out and explore before you tie yourself down to any single sorority or fraternity.