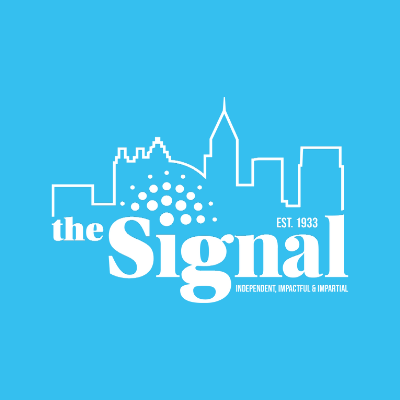 Georgia State football picked up its first win since 2012 with a 38-37 victory over the Abilene Christian Wildcats on Wednesday night at the Georgia Dome. The victory ended a 16 game losing streak that dates back to two seasons ago.
The Panthers won the game late in the fourth quarter when junior kicker Wil Lutz nailed a 26-yard field goal with four seconds left to put his team ahead by one.
"Being able to pull out a win is just awesome," Lutz said. "I was just hoping that our offense would be able to get me down there."
It was also the Georgia State debut of quarterback Nick Arbuckle, who is in his junior season after transferring from California. Arbuckle was 31 out of 47 passing with 413 yards, four touchdowns and two interceptions.
"Anytime you can start the season off with a victory is huge," Arbuckle said. "It gets the monkey off our backs. We knew that we were winners coming into this game."
He finished the game one yard shy of tying the school record for passing yards in a single game when Drew Little threw for 414 yards against Old Dominion in 2010.
"I guess I'll try to throw for 415 next time [chuckles]," Arbuckle said.
Panthers Head Coach Trent Miles remarked after the game that the game served as a testament to the perseverance of his team and that it was a great day for Georgia State.
"Our kids never quit believing. The whole time they believed in themselves," Miles said. "They believed in the fact that we were going to win the game no matter what."
The team jumped out to an early 14-3 lead before Abilene Christian surged ahead to score 27 of the game's next 34 points to go ahead by a score of 30-21. At that point, many in the stadium began to head for the exits, feeling another Panthers defeat was within sight.
"It is how it is," Linebacker Joseph Peterson said. "We were happy to at least see the ones that remained in the stands. When they headed for home in the past when we were down, they did that because they knew we'd give up. But this is a different team than last year."
All of the momentum was on the Wildcats' side of the field before Peterson picked off Abilene Christian Quarterback Parker McKenzie in the fourth quarter. The team also received a boost in the same frame when redshirt senior Linebacker Jarrell Robinson returned to the game after being injured and taken to the locker room earlier.
"We're a brotherhood," Robinson said. "When one goes down, another one steps up. Looking at my teammates' faces when I got back on the field was fuel to my fire. They're the reason I could return."
Two more touchdowns and a field goal later, the Panthers were celebrating a victory in the Georgia Dome.
"I loved it because it was the first home win for me in my college career," Peterson said. "It was great seeing everyone there. We had a lot of noise in the stands. I loved the atmosphere and appreciate everyone who came out."
Peterson feels this victory will lift the team's morale and will further motivate the players.
"This will be a major confidence booster for us," Peterson said. "Getting that taste of victory is good and we don't want to go back to losing."
One of Georgia State's key playmakers was senior Wide Receiver Lynquez Blair, who caught six passes for 103 yards and a touchdown in the second half.
"I couldn't make those plays without the offensive linemen and Nick [Arbuckle]," Blair said. "I was just playing my role."
The team's next game will be this Saturday at home when they play New Mexico State at 2 p.m. Miles remarked that he would enjoy the win over the Wildcats for "about an hour" before beginning to prepare for the Aggies.
"We need to cut back on turnovers and do the little things if we want to keep winning," Blair said. "Let's not try to be superheroes."