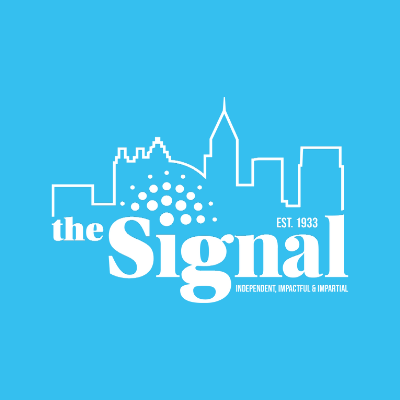 Browsing through a friend's blog, I read that the average college student goes through at least three major changes before settling on the one they're going to pursue. I'm not sure how true this is for the mass majority, but for me this estimation was dead on.
When I first began my collegiate journey, I was studying to be an actress with a major in performing arts and though I'm still very dedicated to my dream, acting isn't a sure career path for me right now.
There's major change number one. When I transferred to Georgia State, I was a film and video major because I still wanted to be involved in the arts but more so behind the scenes. Georgia State has a great department, but I was expecting something a little different.
There goes my second major change. I figured I'd go back to studying the performing arts, but I learned State doesn't offer a direct acting degree program. So I was forced to change my major yet again. So here I am now as an English Major.
That's how I underwent three major changes. But how do you prevent yourself from going through the same thing? Let's look a little deeper at the issue.
The primary reason I think students go through so many major changes is because when you're in your first year in college, you're not really sure what you want. We get so caught up in the social aspect of college that we forget we're here for our academics.
How to choose your major in 3 steps:
Tip 1. Narrow Your Decision
Ask yourself "Do I see myself paying tuition to study my interest?" The last thing you want to do is spend money on something you aren't going to use.
Tip 2. Ask Around:
The upperclassmen in your major didn't make it there by simply labeling themselves as such; they had to fulfill certain requirements. If there's anyone who knows the ins and outs of a major, it's the students who constantly have to adjust to the changes. Communication in college can get you very far.
Tip 3. Audit Classes
If you approach almost any professor ahead of time and ask to sit in on their class, they'll more than likely allow you the experience. This way, you can get an idea of the professor's teaching style and an overview of the class' difficulty. Most of the classes I'm currently registered for are a result of taking the time to find, email and research my professors. My enthusiasm has paid off.
After my second major change, these are the steps I made to make my last one. I was successful in my approach and now am very satisfied with my decision.
I'm a firm believer in everyone having their own paths, but this is just a simple guide to get you started. Good luck to those going through this academic struggle!