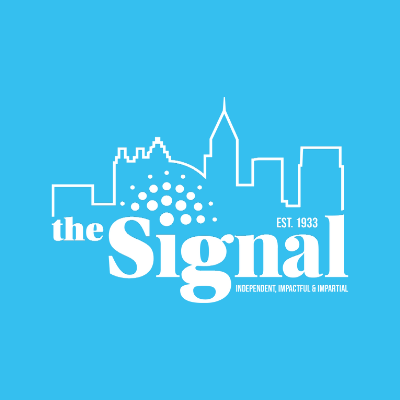 The Gold Dome bill, which plans to add restrictions on Rideshare companies like Uber and Lyft, was introduced by State Representative Alan Powell on Feb. 5.
Although Powell said the purpose of the bill is to provide safety requirements to these services, the requirements include restrictions on cell phone application usage, which would change the nature of Uber and Lyft entirely.
Rideshare companies work to connect people with rides through mobile applications. Users download the app, put in their debit card information and begin to request rides. Companies like Uber and Lyft then send a driver to the users' location.
The bill states that "the use of Internet or cellular telephone software to calculate rates shall not be permitted unless such software companies complies with and conforms to the weights and measures standards of the local government that licenses such taxi service."
Uber, Lyft and other Rideshare companies rely on their applications. The apps are what connect drivers to patrons and locate cars near the users as well as how patrons pay and rate their drivers.

"I don't think [the bill] would be as successful as it is now. The biggest draw for me is the convenience of pulling out my phone, hitting about three buttons, having a car pull up to me within five minutes, and being driven home for about $10. The app is absolutely at the core of what enables this kind of user-friendly interface," Georgia State graduate student Paul Ankerich said.
In the bill, the General Assembly claims its belief that all "transportation referral service providers" should be regulated for public safety and protection.
It also says that the drivers for these companies will have to be able to prove to the Department of Public Safety that the drivers have complied with all of the new requirements, including obtaining a license and insurance through their state.
Uber drivers already meet these requirements, but Lyft drivers currently do not meet them. However, Lyft does background checks on drivers and vehicle inspections.
Although the focus of the bill is on safety, Paige Thelan, spokeswoman for Lyft, said that the company is dedicated to providing safe and convenient rides to customers.

"We have had productive meetings with the bill sponsors to discuss Lyft's peer-to-peer business model and commitment to safety," Thelan said, as reported in Creative Loafing.
Ankerich agrees, and said that he believes that ride sharing is more safe than traditional car services.
"Furthermore as far as safety is concerned, I think calling for a cab and waiting somewhere for half an hour or otherwise trekking through a sketchy neighborhood in the middle of the night presents a far less safe alternative than does riding in the back of a law student's Hyundai Sonata and talking about spring training baseball for twenty minutes," Ankerich said.