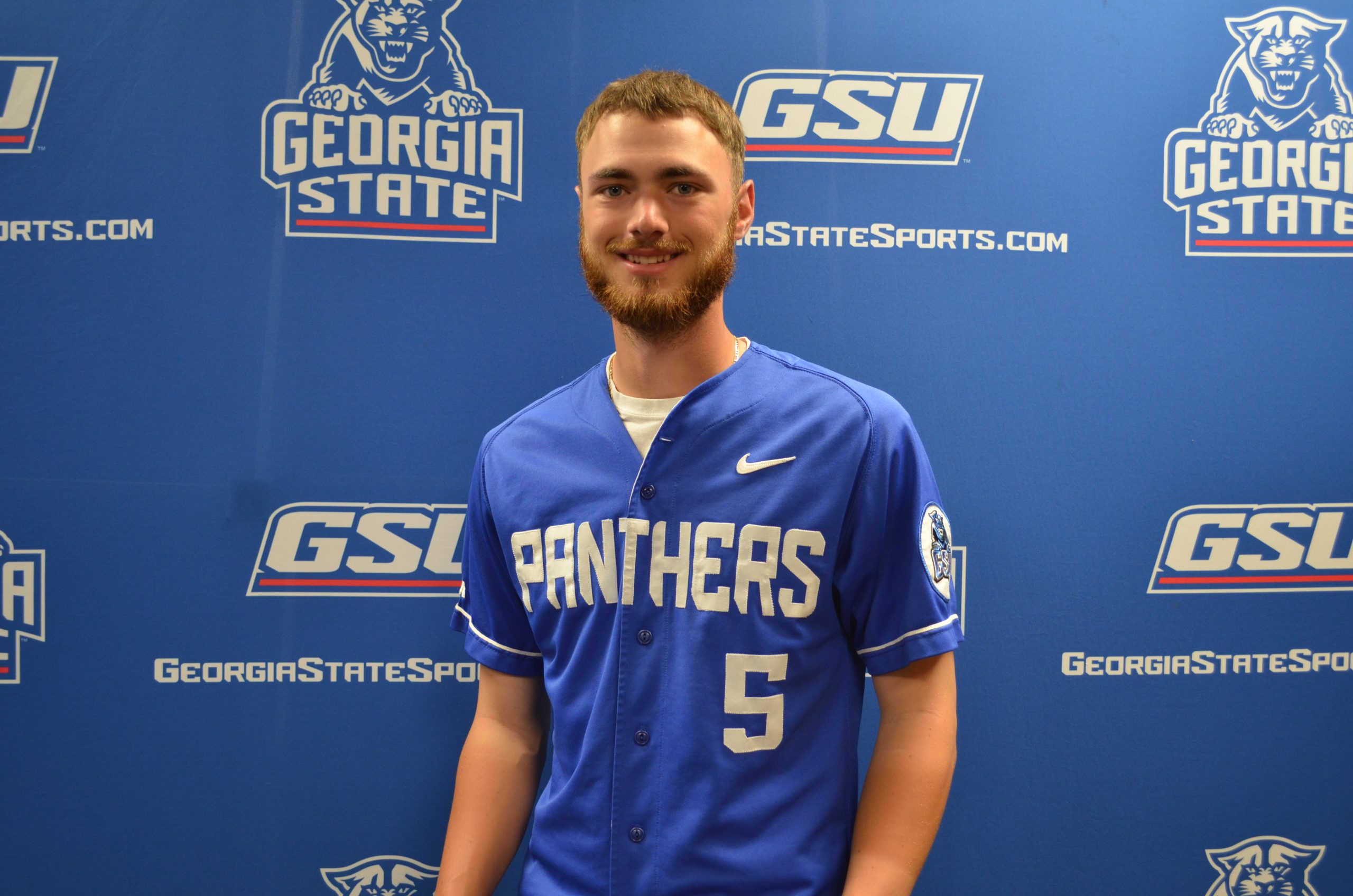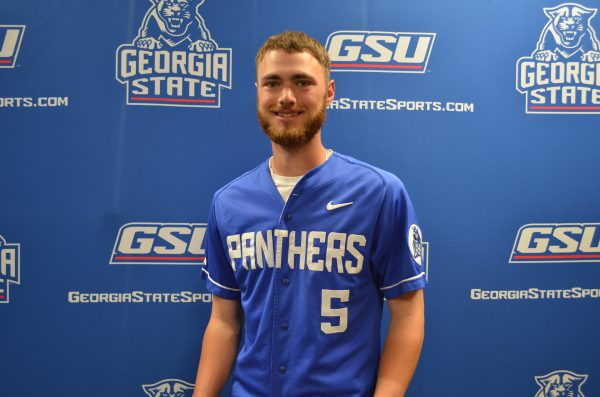 Junior Matt Rose has become a dual threat for Georgia State baseball this season. Rose's versatility has helped him and the Panthers get off to a good start in 2015 that has the team atop the Sun Belt Conference standings at this point in the season.
The 6-foot-4 Melbourne, Florida native leads the Panthers in home runs with eight so far. Rose is also second on the team with 28 runs batted in along with a .327 batting average despite missing some time with an injury.
Rose has also been more disciplined at the plate this season as he leads the team in walks with a career-high 19 bases on balls. He walked 13 times last season and 18 in his freshman season.
Rose said being more disciplined and putting the ball in play more was part of his focus in the offseason.
"I think the last two seasons I've had high strikeout numbers. So I just wanted to cut them down and get my walks up and just have good at bats," he said.
Rose was a D1Baseball.com preseason second-team All-American and a preseason All-Sun Belt selection.
The junior infielder is a formidable player at the plate and on defense. Rose is a rare player as he is a good position player and also pitches for the Panthers.
Rose has been in this role for all three of his seasons as a Panther. He earned Freshman All-American honors in his first season with the Panthers.
Rose focused more on playing the field and hitting in his sophomore season, as he experienced some arm trouble that year.
This allowed for Rose to blossom as a position player as his production at the plate exploded when he put a .312 batting average with 11 home runs which was third in the Sun Belt Conference, along with 34 runs batted in for the season.
Rose's role
Rose has returned to the mound in a limited capacity this season appearing in only three games so far and recording two saves this season. He has had mixed results, as he has allowed five hits and has given up five runs with only one being earned in two and two-thirds innings of work.
He thinks his pitching role will increase heading into the later stages of this season.
"I think I'll definitely pitch more. Like I said, I came back from injury and I haven't been able to play that much. So, I think today I'm actually going to start pitching [and] throwing bullpen again to be ready for this weekend," Rose said prior to Georgia State's three-game weekend series vs. the University of Arkansas-Little Rock (UALR).
Rose has played a big role in the Panthers' lineup and, at certain points in his career, the pitching rotation but he has had to be more of a vocal leader for the team this season.
"This year, Coach [Greg Frady] asked me to become more of a leader and take on that role on. The last couple of years, I've been just listening to other people like the upper-classmen. And the couple of kids that got drafted last year. So I'm just trying to take after what they did and keep it going," he said.
Pitching vs. hitting
Rose is one of the Panthers' better hitters and their main home run threat. He also can be a very big gun coming out of the bullpen once fully up to speed for that role.
He will pitch to help his team to victory when needed. Rose has appeared in a couple games so far to shut down the opponent to record two saves.
Rose says he enjoys the challenge of hitting more than pitching.
"I like being a hitter. I think it's a lot harder to hit a ball coming in at 90 miles per hour with a bat. I like the challenge of being a hitter," Rose said.
Looking into the future in the professional ranks, Rose thinks being a positional player will be his ticket to Major League Baseball.
"I think if I become a hitter, it would be good to me because I like to hit," he said. "In the past I've had some arm trouble."
Rose is healthy and back on the field, and his role will continue to expand. The Panthers will welcome Rose's talents as they head into the teeth of Sun Belt Conference play.