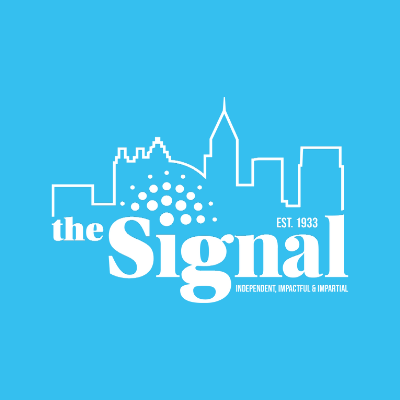 This year's Sun Belt Conference will feature 11 teams—eight returning from last year, and three new teams that will be competing in their inaugural seasons in a new conference. With the increased competition, 2014 is looking to be an exciting season for the Sun Belt.
Appalachian State (2013: 4-8, 4-4 SoCon)
The Mountaineers are one of four newcomers into the Sun Belt Conference this season. Last year was Head Coach Scott Satterfield's first season at the helm for Appalachian State after spending 2012 as an offensive coordinator.
The team will field an offense that was ranked second in the Southern Conference in pass offense with over 270 yards per game and third in total offense with over 400 yards per game. Returning for the Mountaineers include junior Quarterback Kameron Bryant who took over starting duties midway through last year and Running Back Marcus Cox who averaged 104.2 yards a game as a true freshman in 2013.
But Appalachian State lost their leading receiver and additionally will need someone on defense to fill the void left by Karl Anderson who had 113 tackles last season. Satterfield sees junior Lineman Ronald Blair, who red-shirted last year as the Mountaineers' 2014 defense mainstay.
Arkansas State (2013: 8-5, 5-2 Sun Belt)
The last time the Red Wolves took the field they defeated Ball State 23-20 at the GoDaddy Bowl in early January. They enter this season with new Head Coach Blake Anderson who previously spent two seasons as offensive coordinator at North Carolina.
The team finished with a share of the Sun Belt Conference championship last year with Louisiana-Lafayette, finishing only a game behind the Ragin' Cajuns in the loss column. Red-shirt junior Wide Receiver J.D. McKissic led the conference in receptions last season with 81. He also finished third in the conference in all-purpose yards with over 120.
On the defensive side, despite the team being in the middle of the pack in total defense, Arkansas State has one of the premier defensive players in the Sun Belt in junior Linebacker Qushaun Lee. He averaged over 10 tackles per game and finished the season with 134 for the top spot in the conference in that category.
Georgia Southern (2013: 7-4, 4-4 SoCon)
The Eagles enter the Sun Belt Conference with an established tradition of winning at the FCS level. Georgia Southern is another team under the tutelage under Willie Fritz, a first year head coach. He replaces a team previously under Jeff Monken, who finished next to last in SoCon last year but scored a major upset victory over Florida in Gainesville.
The team will need to replace Runningback Jerick McKinnon, who graduated and was selected in the third round of the NFL Draft by the Minnesota Vikings. He averaged the most rushing yards in SoCon with 105. Returning for the Eagles is sophomore Quarterback Kevin Ellison, who poses a dual running and passing threat.
Defensively, Georgia Southern was ranked near the top of SoCon in total defense as well as scoring defense. The Eagles were also the best team in the conference in defending the run, allowing only 160 yards a game on the ground. They did not have anyone on the defense who had at least 100 tackles in 2013.
Georgia State (2013: 0-12, 0-7 Sun Belt)
Head Coach Trent Miles enters his second season for the Panthers, whose football program is still building. Georgia State did not win a game last season but it was the final season for Wide Receiver Albert Wilson who entered the NFL. Sophomore Wideout Robert Davis looks to fill the void left by Wilson as he had a breakout season in 2013 as a true freshman with 44 receptions for 711 yards, which put him in the top ten in the Sun Belt in both categories.
The Panthers also recruited Nick Arbuckle from L.A.-Pierce College in California to compete with Ronnie Bell, who averaged more than 200 passing yards last season in the starting quarterback position. Arbuckle completed nearly 60 percent of his passes the previous season.
Georgia State will rely on junior Linebacker Joseph Peterson to anchor a defense that gave up 460 yards a game last season. Peterson put up 103 tackles in 2013.
Idaho (2013: 1-11, independent)
Due to a laundry list of departures from the WAC that left only two schools that participated in the conference for football, the Vandals played the 2013 season as an independent. Paul Petrino, brother of former Falcons coach Bobby Petrino, will be starting his second season at the helm for Idaho.
Vandals Quarterback Chad Chalich will be returning for his sophomore season after averaging almost 175 passing yards last season along with a 61 percent completion percentage. He is competing with red-shirt freshman Matt Linehan for the starting job. Petrino is weighing his options at the wide receiver position after leading receiver Dezmon Epps was dismissed from the team after being convicted for a DUI. Since they failed to meet the NCAA's Academic Progress Rate for the 2009-12 seasons, they are ineligible to compete in a bowl game this year.
The defense will see many starters returning from the previous season, including junior Linebacker Marc Milan, who led the team in tackles with 91. Senior Defensive Lineman Quayshawne Buckley will also be back after notching seven sacks for 45 yards to lead the team in that category.
Louisiana Lafayette (2013: 9-4, 5- 2 Sun Belt)
Head Coach Mark Hudspeth will be entering his fourth season with the Ragin' Cajuns. He has compiled a record of 27-12 over the three years in which his team has won the New Orleans Bowl. Louisiana Lafayette is seen as one of the favorites once again this year to win the conference.
This season all eyes will be on rising senior Quarterback Terrance Broadway. He was sixth in the conference in yards per game with an average of almost 202 yards per game and has the best passer efficiency of any quarterback returning from last year with a rating of 153.3. He's a dual threat to pass or run, but Runningback Alonzo Harris handles the load on the ground for Louisiana Lafayette as he ran for 942 yards and 14 touchdowns in 2013.
The Cajuns lost leading tackler Justin Anderson who had 132 tackles on a team ranked third in the Sun Belt in total defense. Also returning for senior year is defensive end Justin Hamilton who led the team in sacks last year with four for 27 yards.
Louisiana Monroe (2013: 6-6, 4-3 Sun Belt)
Last season was the first time since entering the FBS that the Warhawks attained bowl eligibility in back-to-back seasons. 2014 will be the fifth season under head coach Todd Berry and their record has been 49-23 during his tenure.
Berry will see a change in his offense after starting quarterback from last season, Kolton Browning, graduated. He averaged nearly 220 yards a game the previous year. Junior Brayle Brown has been named the starting QB coming out of Louisiana Monroe's camp, but senior transfer from North Carolina State, Pete Thomas, is the number one QB on the team's depth chart. Junior Wide Receiver Rashon Ceaser was a major piece in the Warhawks' sixth ranked offense in the conference from last year as he had 964 receiving yards from last year and five touchdowns.
Louisiana Monroe's top tackler and sack leader Cameron Blakes also graduated in last year's class along with Browning. Defensive Lineman Joey Gautney was second on the team to Blakes in sacks with 3 and is returning for his senior season. The team was ranked sixth in total defense in the Sun Belt in 2013.
New Mexico State (2013: 2-10, independent)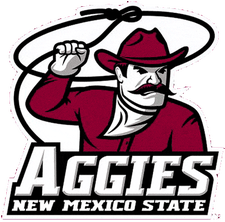 1960 was the last time the Aggies appeared in a bowl game. In addition to Idaho, they are also entering their first season in the Sun Belt after playing last year as an independent due to a litany of football defections from the WAC. Head coach Doug Martin will be in his second season with New Mexico State.
The team lost Andrew McDonald who graduated as part of the school's 2014 class. He averaged 208 yards a game last year. Most indications are that Tyler Rogers, a dual threat quarterback who they recruited from Arizona Western College, will be the starter. He threw for 14 touchdowns and ran for 10 in his lone season at Arizona Western. Martin also sees his offensive line and receiving corps as strengths.
The Aggies struggled defensively last year; collectively, the team gave up roughly twice as many rushing yards as their offense ran for in 2013. Plus, the team lost its leading Tackler Davis Cazares (109) and its sack leader in Trashaun Nixon (3 for 18 yards). Rodney Butler is returning for his sophomore season and recorded 39 tackles as a true freshman in 2013.
South Alabama (2013: 6-6, 4-3 Sun Belt)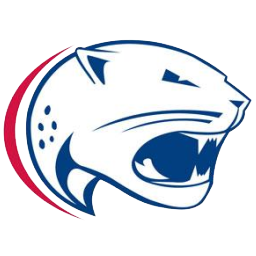 While the Jaguars finished in the middle of the pack in the conference in 2013, things ended on a high note in Mobile as South Alabama ended last year's campaign with a three game winning streak. Joey Jones as head coach of the Jaguars has posted a record of 31-21 and was named Sun Belt Coach of the Year last season.
Brandon Bridge will be in his senior year with the Jaguars and has been named the team's starting quarterback after the graduation of Ross Metheny who averaged over 200 passing yards per game. South Alabama's senior class also includes Shavarez Smith who set a school record in receiving yards for a season with 940. They also bring back an offensive line that led the conference in sacks allowed with 17 and includes Chris May.
The Jaguars are also coming off a season in which they were in the top three in the Sun Belt in scoring defense (25.2 per game), total defense (384.2 yards per game) and pass defense (224.6 yards per game). Among those returning include senior linebacker Maleki Harris who recovered two fumbles for South Alabama last year.
Texas State (2013: 6-6, 2-5 Sun Belt)
During the 1990 and 1991 seasons, Dennis Franchione was the head coach for the Southwest Texas State Bobcats. The university is now Texas State and Franchione is back in charge of his fourth season since his return. In five seasons as head coach, Franchione has compiled a record of 29-29. It will be the first time Texas State will be in the same conference for two consecutive seasons since Franchione returned in 2011.
Much of the Bobcats' offense revolved Runningback Robert Lowe who is back for his junior season. He was second in the Sun Belt in average rushing yards last year in 2013 with an average of 78.8 yards on the ground in addition to 9 touchdowns. He was also in the top ten in the conference in all-purpose yards. Franchione also has confidence in his starting quarterback, Tyler Jones who played last season as a true freshman.
Texas State was a team that in 2013 ended up in the top half of the conference in total defense, giving up slightly under 400 yards a game. Among those returning for the Bobcats' defense includes David Mayo who averaged nearly nine tackles a game last year to place him fourth in the conference in that category. Mayo also had four interceptions. Michael Orakpo (brother of Washington Redskins' Brian Orakpo) was in the top ten in the Sun Belt in sacks with 4.5 (for 27 yards). He was also tied for second in the conference in forced fumbles with 3.
Troy (6-6, 4-3 Sun Belt)
Larry Blakeney is, by far, the longest tenured head coach in the Sun Belt Conference. The Trojans have followed his lead since 1991 and have posted a record of 175-104-1 during his 23 years at the school. Since entering the conference prior to the 2004 season, Blakeney's teams have won the New Orleans Bowl twice.
The Trojans had the best offense in the conference despite their 6-6 record. They were the only team to average at least 300 yards passing in 2013. Much of that was due to quarterback Corey Robinson averaging the most yards of any QB in the Sun Belt. However, he graduated with last year's class. Three juniors and a redshirt freshman are all competing for the job. It is expected that Jordan Chunn, who caught 14 touchdowns as a true freshman in 2013, will play a major role at the wide receiver position this year. Its offensive line, led by senior Terrance Jones, allowed only 19 sacks last year for second in the conference.
Defensively, the Trojans have to improve after finishing last in the conference in total defense in 2013. Ironically, its defense was also last in pass defense, giving up over 300 yards through the air. Sophomore Linebacker Terris Lewis and junior Defensive End Tyler Roberts were tied for second in the Sun Belt in forced fumbles with three a piece.
Preseason Coaches' Rankings
1. Louisiana-Lafayette

2. Arkansas State
3. South Alabama
4. Troy
5. Louisiana-Monroe
6. Texas State
7. Appalachian State
8. Georgia Southern
9. Idaho
10. Georgia State
11. New Mexico State