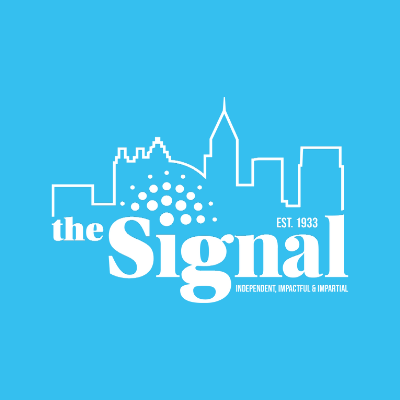 Summer is the best time of the year to meet new friends or to start a new summer romance. Summer romance is just more exciting to me—the weather is warmer, you feel freer, you wear fewer clothes and you have more confidence. Short-term relationships just seem easier in the summer. But as the summer comes to an end, you're faced with the hard decision of maintaining that relationship, especially if that means you start a long-distance relationship.
If the relationship feels real, there is no reason you shouldn't try and maintain the summer romance into the fall. The hardest part of a summer romance is realizing that once summer is over, and you go back to the real world of classes, your job, and a limited amount of social time, the relationship will change.
But just because the frame of a relationship changes doesn't mean that the relationship won't work. I met an awesome guy. The only problem was that he lived in Sweden and I lived here. We were 4000 miles away from each other. We had to figure out if we wanted to continue to date, and if we did, how we would do it.
The first step for a smooth transition is to be clear with your partner about your expectations of the relationship and listen to theirs. By being completely upfront about these expectations, you can avoid disappointment later in the relationship.
Boundaries are a good area to begin the talk about. Do you want to be exclusive or keep it casual? Most people enter in a summer relationship because it's casual and fun, and you can keep that fun going once you get back to your regular routine. The Swede and I set strict boundaries—what we wanted from the relationship and that we wouldn't date other people to give ourselves time to figure out where our relationship was going. The relationship started as a fling but turned into something more serious.
The distance wasn't the hardest part of the relationship with the Swede, thanks to Skype. I never used Skype so much in my life as I did after I started my long-distance relationship. But what about when we wanted to be sexual with one another?
Unfortunately the distance made us unable to be together physically, but we learned how to play together with our cameras. We pulled out our toys and had Skype sex, a sort-of technologically advanced type of phone sex. He would tell me what positions he wanted to see me in and I'd tell him where I wanted him to finish. We would role-play and I'd dress up to strip for him. It wasn't as good as the real act of sex, but it was very hot. Honestly, it made us want each other more, both sexually and emotionally.
If your partner happens to live in the same city as you, there are always ways to keep the summer love going strong. Plan weekend getaways that give you the feeling of summer freedom in the middle of fall or winter. Go on a date to a museum or a music festival. These dates will give you time out of your busy schedule and relax with your partner.
Keep the summer relaxing going in the bedroom too. Turn up the heat and use ice cubes to outline your partner's body. If you're a woman, ask your partner to use the ice during oral sex. I like to do this during winter, when the heat is cranked in my apartment. Your body naturally heats up when you're turned on, making the ice extremely intense, especially when it goes inside of you.
Summer romance doesn't have to end when summer does. The real question you and your partner should ask each other is if you want to give the summer romance a chance to become a relationship of all seasons.