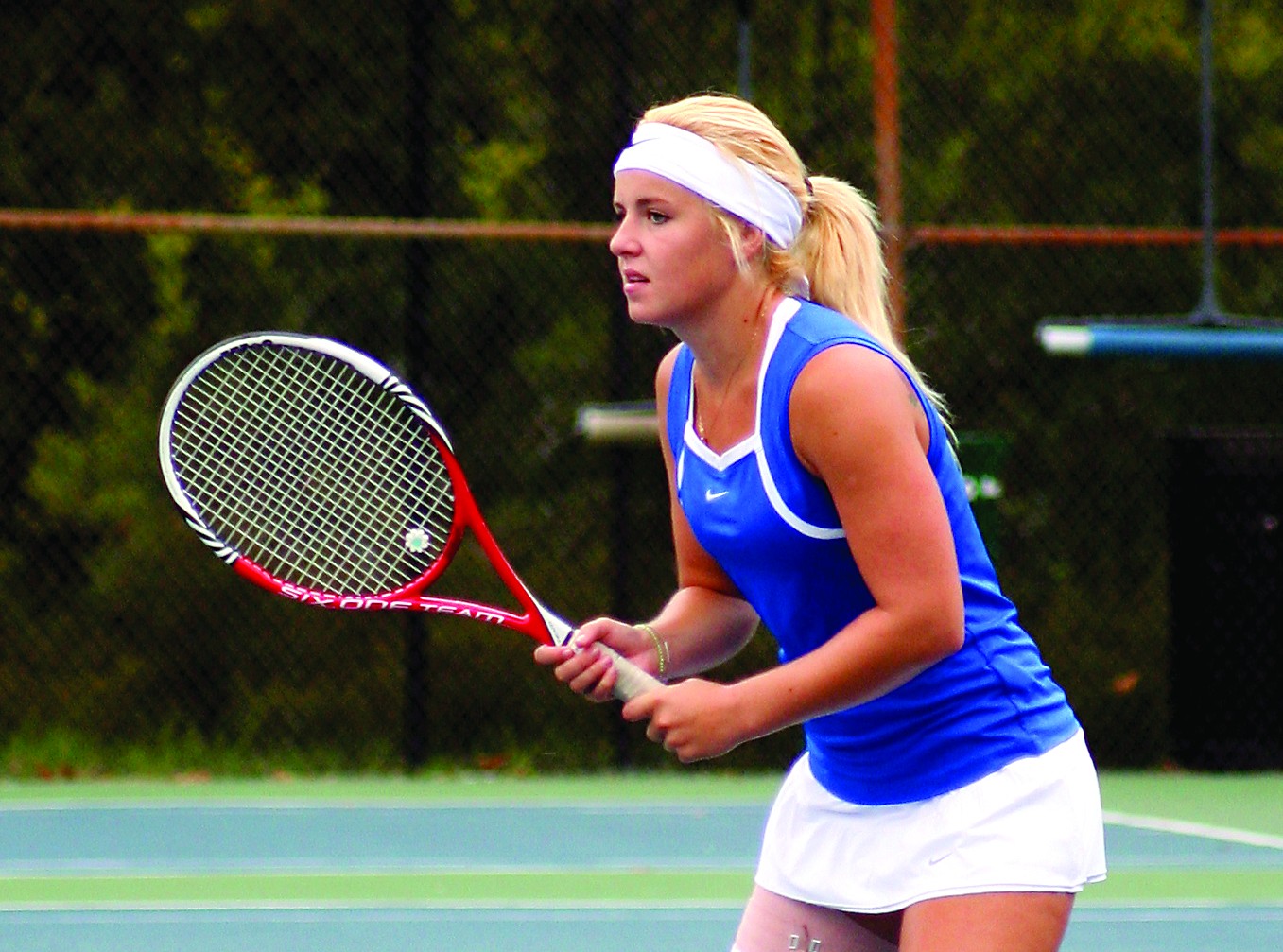 In June of this year, Georgia State received a number one mid-major recruiting class ranking through TennisRecruiting.net thanks to two new freshman recruits, Natallia Vavulina and Linn Timmermann.
Vavulina, born in Minsk, Belarus, has reached an International Tennis Federation (ITF) ranking of 112, and has competed in multiple national and international tournaments.
Timmermann, from Rostock, Germany boasts a national (U.S.) ranking of 54, and has also competed at an international level.
Georgia State women's tennis team had their first tournament last weekend.
"Our team is very strong this year," said Vavulina. "We all are trying to do our best and work hard, but at the same time we enjoy being together."
Timmermann says she is "very excited for our season to start" and to get the team's ranking up.
Natalia Vavulina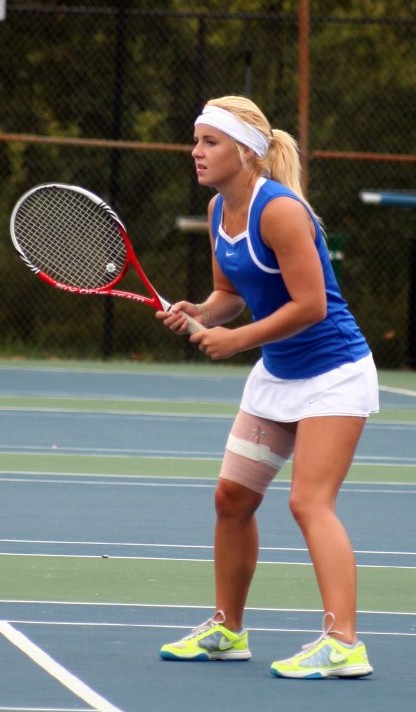 Vavulina competed in the main draw in the 2011 Australian Junior Open Championship, which she said is the greatest accomplishment of her career thus far.
"It took a lot of effort to earn a high enough ranking," Vavulina said. "I played a lot of tournaments every month, but the experience I got in Australia I will never forget. It was one of the best times of my life."
Vavulina's career bundles many other accomplishments.
In 2011, she won the Aivaras Balzekas Lithuania Memorial Cup, as well as the 19th international Junior Tournament Citta' Di Prato in Italy.
In 2010, Vavulina won the Raquette D'Or ITF Tournament in Morrocco, then the 14th Namangan ITF Junior Tournament in Uzbekistan.
Two years earlier, in 2008, Vavulina was victorious at the ITF Tournament in Finland.
Timmermann doesn't fall behind when it comes to winning cups. Though, the best career of her life so far was in 2009.
"My biggest accomplishment would be reaching the semifinals in singles and doubles at the International Tennis Federation tournament in the Dominican Republic," Timmermann said.
Vavulina does not come from a tennis family – her father Andrei Vavulina is actually a soccer coach and her mother never played tennis, – but she said her parents have had the greatest impact on her tennis career.
"I have always had and still have the greatest support from them," Vavulina said. "My parents took the initiative to get me started."
She played her first national tournament when she was 7 years old, and began playing internationally around the age of ten. Vavulina said her family realized she had a knack for the game very early on.
"In the first week of my practice, my first coach was really impressed," she said. "At that time, my coach and my parents were sure that my life would be related with tennis."
Indeed, tennis influenced her life to the point of bringing her to Georgia State.
"I decided to attend Georgia State towards the beginning of 2011. It was an easy decision. I had a lot of options, but I chose Georgia State."
So far, she doesn't regret to have become a Panther.
"I like the weather in Atlanta, and I really like the campus. . . With the tennis program, I enjoy every day of practice with my teammates," she said.
Vavulina is still undecided in her major, but is leaning towards International Business, although she has her mind set on tennis.
"All of my goals for the future [involve] tennis," she said. "I am going to try and play as long as I can.
Linn Timmermann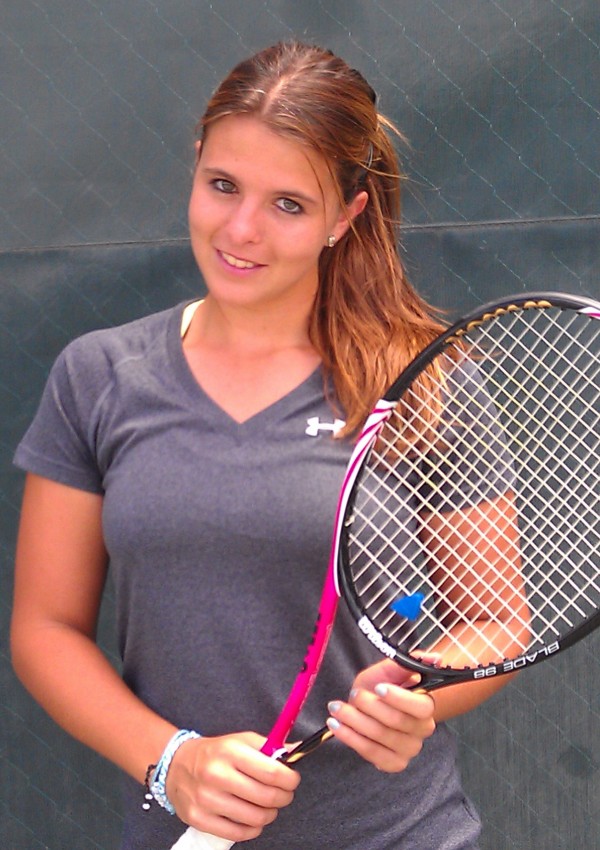 Unlike Vavulina, Timmermann was born into a tennis playing family.
Both of her parents, Sven and Siegrid Timmermann, as well as her twin brother, Rick, play tennis (Rick is currently playing tennis at Stony Brook University in Long Island, N.Y.).
Linn started playing tennis thanks to her father, who is a tennis coach. Timmermann began competing at the age of 9, and first competed internationally when she was about 14 years old.
For high school, both Linn and her brother Rick came to the United States to study and play at Saddlebrook Prepatory School in Wesley Chapel, Fla.
In her four years at Saddlebrook, Timmermann was named the 2010 Hardest Worker and the 2010 Performance/ Fitness Award honoree.
She was also dubbed the 2010/2011 Player of The Year, and received the 2010/2011 Leadership, Sportsmanship Award.
On top of these honors bestowed upon Linn by Saddlebrook, she achieved a Florida State ranking of 26 in the 18 year-old age group. There she met her private trainer, Rene Moller, who she said has had the biggest impact on her career thus far.
Timmermann, a psychology major, says she enjoys the tennis program at Georgia State.
"Our coaches have a lot of variety in practice and it is a lot of hard work, but I'm looking forward to getting better and better with every practice."
As for the finalizing factor for Timmermann to come to Georgia State, she said, "the team and coaches were the biggest factor for me to accept this offer."