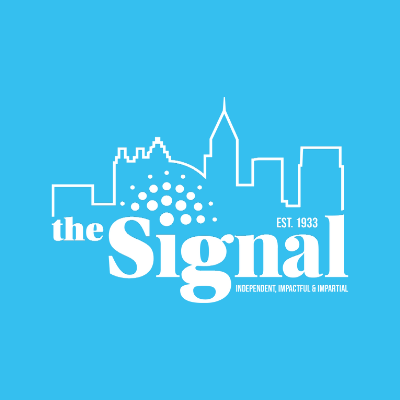 The highly anticipated rivalry game between Georgia State and Georgia Southern was everything it was hyped up to be. Georgia State came out on top for the third year in a row with a 41-33 victory.  It was the perfect day at Center Parc stadium for a classic in-state rival football game. 
Both offenses came out on fire; Georgia Southern's first play was a shot down the field to wide receiver Jeremy Singleton that ultimately led to a six-yard rushing touchdown.
Georgia State responded with a scoring drive of its own that ended with a nine-yard touchdown pass to wide receiver Robert Lewis. It looked as if the two teams were headed for an offensive shootout. 
Both defenses struggled out of the gate, but would eventually find their footing. Georgia State's defense had a field day creating turnovers as it tied a program record with four interceptions in one game and tied another program record with five turnovers. 
It is tough to lose a game when you win the turnover battle five to one. The story of the game was Georgia State's opportunistic defensive performance and dominating the line of scrimmage on both sides of the ball.
The turnovers don't tell the whole story on how the defense performed, they forced multiple three-and-outs in critical spots. The progression of that side of the ball has been tremendous since the first two weeks.
Georgia State's rushing game was fantastic as 335 of their 521 yards of offense came on the ground. Jamyest Williams (129), Tucker Gregg (111), Darren Grainger (70) and Marcus Carroll (28) combined for that incredible total and three touchdowns in their victory over Georgia Southern.
"My O-line opened it up for me; I can't give enough glory to my O-line for making that hole for me. I made a few people miss, but I was mostly just running through open holes." said running back Jamyest Williams. 
The offensive line had one of their most dominant performances of the year. It seemed as if Georgia State was creating massive holes on nearly every run play. It is a very encouraging sign for a team that started in a hole.
The run game is the focal point of this offense; when they can execute up front, it opens up the passing game for the chunk plays. Georgia State now sits at 2-4 on the season and 1-1 in interconference play. 
"1-1 is better than 0-2, you know you're sitting here 0-2, and you really don't have a lot of hope," head coach Shawn Elliot said. "We got a lot of hope; we've got a really good football team."  
Georgia State will be back at practice on Tuesday, gearing up to face the red-hot Appalachian State Mountaineers. They have their work cut out for them, but if they can run the ball and play aggressive defense the way they have the past two weeks, it should be a fantastic matchup.