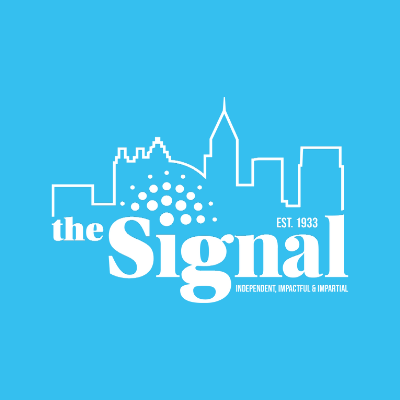 After The Signal published an article informing students of the operational changes soon to be in effect for Cinefest, Georgia State's student-run movie theater, students began to voice their concerns.
"We didn't know how exactly to go about it other than to inform media. That way media can inform the public," Marvin Evangelista, a projectionist at Cinefest, said. "The fact that students are concerned shows that we have succeeded at informing the public."
Cinefest Assistant Manager Kim Ruiz said the staff displayed the article in the box office window on two occasions, and both times, a Spotlight representative requested the staff remove it from the window.

"We need to get through this process and you don't want to incite students not knowing what the process is but based off what hearsay was," Assistant Director of the University Center and Spotlight Adviser Phillip Smith said said while explaining Spotlight's request to remove the paper.
Representatives from Spotlight and the University Center planned on reaching a final decision regarding the changes in budget and weekly operational hours for Cinefest in March, following opposition from Cinefest staff after they were informed of the changes in January.

The possible changes included a 50 percent budget cut and a reduction in weekly hours. However, Smith said the budget cut was never a part of the discussion. Decisions have still not been reached.
"We're still in the process of trying to figure out what is best for Cinefest," Smith said.
Smith said areas of improvement for Cinefest include increasing marketing and attendance and bringing a larger quantity of more popular movies to the theater.
He said the committee has explored the creation of 'Cinefest on the Go,' which would consist of bringing movies to residence halls to increase attendance.
He said the committee wants to make programming more purposeful, such as having love-themed movies around Valentine's Day.
He also said that the committee and employees have contacted benchmark schools such as the University of Georgia and Emory University that have programs in place which Georgia State can use as models to shape Cinefest.

"We're not trying to take Cinefest away from students. We're not trying to make it not what it is," Smith said in response to concern from students.

Ruiz said that Cinefest is willing to cooperate with slowly implemented changes.

She said money has never been Cinefest's purpose and she believes that profit should not be used as a reason for the impending changes. She also said that Cinefest is an educational tool and is used to service students and the most important concern is that programming quality be kept intact.
She gave the example of the theater being open less last summer. She also talked about the organization looking into a being a volunteer-based operation similar to Georgia State's student-run radio station WRAS where students can volunteer to be a DJ and host their own set of music.
Projectionist Dar Zaccaro said that Spotlight wants to follow a corporate model. He also said Spotlight wants to play more popular movies, which would make Cinefest more like big movie theaters.
"It cheapens what we're doing," Zaccaro said.
Evangelista said the changes are the end of an era. He said he started coming to see movies at Cinefest during the summer of 1994 and knows a great deal about the history of the movie theater and how it works. Before working as a projectionist at Cinefest, he was a manager.
He also said Spotlight's changes are a threat to artistic integrity and everything the staff has done to make Cinefest what it is today.
Senior Porcia White said she disagrees with cutting back hours, but supports Spotlight's efforts to increase students' awareness of the theater. She said sometimes students are so worried about the academic aspect of college that they miss out on the opportunity to take advantage of things like Cinefest.
"I think it would be a great idea to play more mainstream movies," junior Shivani Patel said. She also said she didn't think it would be as good of an idea to cut back hours.
Sophomore Alessandrio Gutzmore said he doesn't think more popular movies should be played. He said he enjoyed the alternative movies he saw the few times he did go to Cinefest.