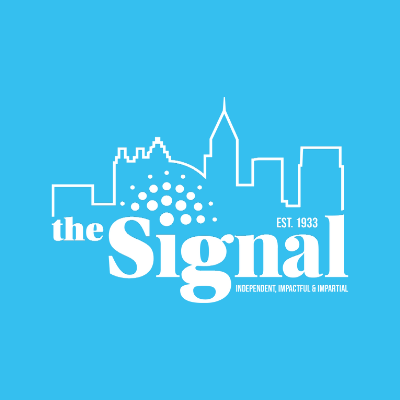 This past Friday, a man was convicted in the shooting death of former Georgia State men's soccer player Ayokunle Lumpkin.
Fulton County District Attorney Paul L. Howard, Jr. announced the conviction by jury of Emery Parrish, 32, who was sentenced to 47 years for voluntary manslaughter, aggravated assault, hit and run and possession of cocaine.
Lumpkin was shot and killed on Aug. 19, 2012 while he was attending a late night, off-campus party on Milton Avenue. The defendant, Parrish, was driving in the vicinity, drove through two fences and then crashed into a car of another party-goer.
When confronted by the vehicle's owner, Parrish and the vehicle owner got into a physical altercation when Lumpkin, 23, intervened to pull Parrish off the vehicle owner. After the altercation escalated and more party-goers became involved, Parrish reached into his nearby vehicle and pulled out a gun, which he then fired into the crowd. Lumpkin was shot and fatally wounded in the chest.
The party-goers had been attempting to subdue Parrish and call 911 when the shooting occurred. Parrish then fled the scene and later turned himself into the police after warrants for his arrest were issued.
The investigating detective for the case was Detective Scott Demeester of the Atlanta Police Department. The prosecution was led by Chief Senior District Attorney Pat Dutcher and included Assistant District Attorney Durante Partridge and District Attorney Investigator Tommy Davis.
Parrish was convicted to 47 years in prison without the possibility of parole by presiding Fulton County Superior Court Judge T. Jackson Bedford. In a separate trial, Parrish's brother Tyrone Jackson had been indicted on charges of theft by receiving stolen property, hindering the apprehension of a criminal, false reporting of a crime and weapons offenses. He was cleared of all charges.
Ayokunle Lumpkin, was born on Oct. 5, 1988 in the Bronx, New York. His father Emmanuel Lumpkin played professional soccer in Nigeria. Ayokunle, known affectionately by his teammates and fans as "Kunle," wore the number 22 during his time as a Georgia State Panther from 2008-2001 and had a career total of 10 goals and 3 assists.
He was a four-year player who started all 22 matches in his last year. He attended Sprayberry High School where he received 3 letters in soccer and was named Offensive MVP his junior and senior year.
Lumpkin started all 18 games his freshman year where he recorded two goals, one a game-winner, one assist and 30 shots. In his sophomore year, he was a cornerstone of a defense that had two shutouts against North Florida and Drexel. He returned to his natural position as a forward for the 2010 season where he became a major offensive threat for the Panthers, being the joint leading goal-scorer for the team, including the game-winner in overtime against James Madison.
He was a beloved member of the team and after his passing, the men's soccer team and Georgia State fans honored him with with black shirts with his name and number on the back.
Men's soccer Head Coach Brett Surrency and members of the men's soccer team declined to comment on the conviction.