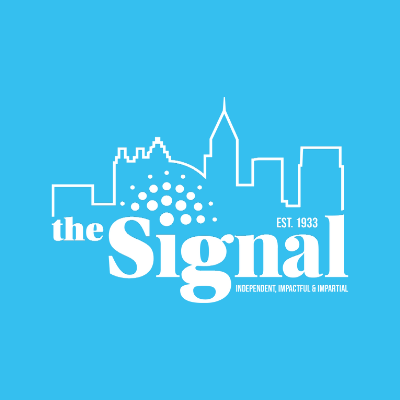 Georgia State's Student Government Association (SGA) convened for its third General Senate Body Meeting in the University Center on Oct. 16 at 7:15 p.m.
Topics Discussed at the meeting:
1. Vice President Osato A. Uzamere announced she would graduate this December, leaving her seat vacant. Uzamere said she would prefer the position to be filled by someone who already holds a title within the organization due to the vice president's title requiring prior experience.
2. SGA voted against the Voting Powers Reform Act of 2014 which would have put a system of checks and balances among the three branches of SGA. Proposed by Senators Jacob Pogioli and Joash Thomas, the bill's objective was to avoid any of the branches from gaining too much power, similar to the structure of U.S. government. The bill would have also taken away the voting power from the Executive Board during Senate meetings; however, the bill was struck down due to no previous cases of power abuse within the organization.
3. SGA passed a bill that would represent freshmen and transfer students in the organization. The bill, titled Act to Create and Include Liaison Leadership, was introduced by Senator David Jackson. The act does not give these students voting power but allows them to bring concerns of the groups they represent to SGA. There will also be a head liaison representing freshmen reporting to the Senate.
"The concern was brought up about freshmen representation and I do understand that members of the Senate are upperclassmen," Jackson said. "Even though we represent the university totally, specifically freshmen may be under represented."
4. SGA is working with Georgia State on the Panther Leadership Program which will allow students to know their chances of passing a class by semester midterm. The program will also attempt to better inform students on policies regarding withdrawals. Justin Reinhardt will be the header of the program's sub-committee. The first meeting will be held Oct. 27 along with other mentors on campus such as FYRE mentors and student advisers.
5. A new program is being developed to serve different departments on campus throughout the year. Teara Mayfield, vice president of student services, is the leader of the project. The focus for the first four months has already been decided. In January, the program will target the Student Recreation Center followed by Student Career Services in February and the University Advisement Center in March. Cinefest will be the focus in April.
6. SGA's front page website has been updated, according to Vice President of Public Relations Camryn Bradley. Senate meetings are being promoted on screens in the student and university centers and will continue throughout the year. Promotional items such as hats and t-shirts are being finalized to order for students.