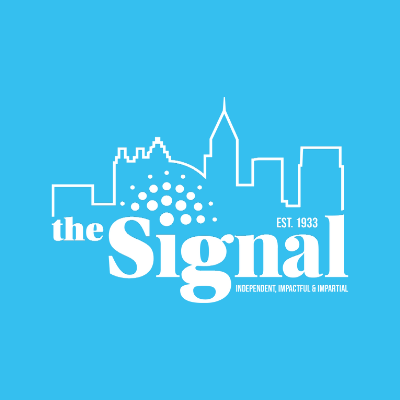 A new student constitution which will be written during winter break was a main topic discussed at the Student Government Association's (SGA) fourth General Senate Body meeting on Oct. 30.
SGA Senator David Jackson said the focus of the new constitution will be student representation.
"It's all about new ideas and bettering the organization to represent the student body. You have to revise the constitution so long as you're doing it as a means to an end to represent students totally," he said.
Jackson also said a committee over the break will allow SGA members and students to exchange ideas without the pressure of academic work.
"Because a lot of students including us senators are busy during the year. Also, we would love to have some time when we're not in school and we're not pressured with school work [and] school activities to sit down and focus on getting the constitution revised," he said.
The date will be published in advanced in order to allow students to attend the meeting, according to Jackson.
SGA voted for Jackson and the organization's president Lanier Henson to lead the discussion over the constitution committee during winter.
Additional highlights
1. Any student is welcome to apply for Vice President Osato A. Uzamere's position starting Nov. 10 at 4 p.m. to Nov. 14 on OrgSync. She announced her resignation due to early graduation at SGA's last General Senate Body meeting.
The senate will vote to approve or reject the eligible candidate on Nov. 20. The individual taking over will be announced the same day but his or her term will not begin until January.
2) Camryn Bradley, vice president of public relations, announce new promotional items will be ordered for students and the "#OnWednesdayWeWearBlue" t-shirts will also return for basketball season.
Bradley said he plans to use Twitter and Instagram to promote the campaign and selected students who wear blue can win a prize from the SGA office.
3) Vice President of Student Life Jovan Paige discussed changing the policy for the organization's co-sponsorship event applications. Organizations would go from submitting six weeks in advanced to four.
Students usually did not always plan so far ahead and the shortened process will make it easier for organizations, according to Paige.
Paige and Bradley are working together to feature a different school organization at each basketball this upcoming season.
Paige said he wants to change how organizations apply to be featured at the game because students do not check OrgSync often and it is now becoming the primary source for posting campus events.
"People don't check them everyday. Students check their email and their Instagram more than they check their OrgSync," he said.
Paige also said his solution along with Bradley and Vice President of Academic Affairs Sebastian Parra is to get more organizations to sign up and be featured at basketball games through social media.
"We came up with a flyer and we put it on all of our social media outlets. We had all of our Senators post it and we continued to push it," he said.