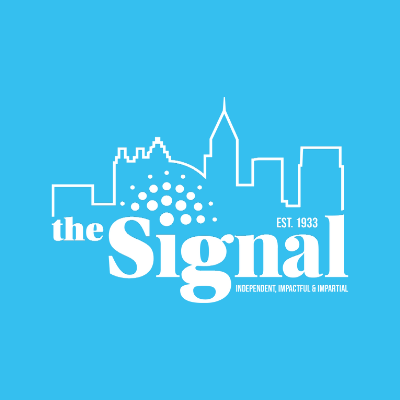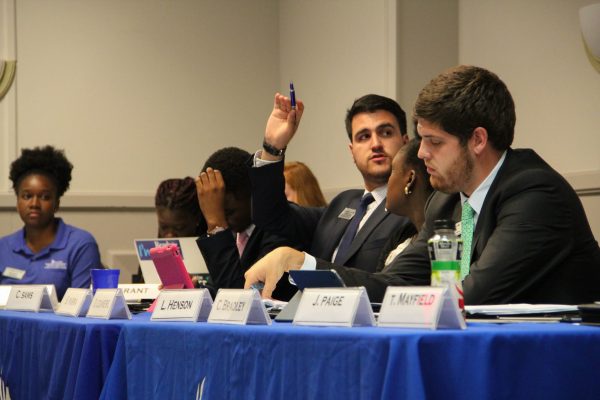 Georgia State's Student Government Association (SGA) held its 2nd General Senate Body Meeting in the University Center Sept. 18 at 7:15 p.m.
Topics discussed at the meeting:
1. Senate approved the resolution to create the Commuter Affairs Subcommittee Act of 2014 (CASA) to recognize and engage student commuters. The subcommittee, headed by the President Pro Tempore, shall meet bi-weekly during fall and spring semesters while SGA is in session. The resolution was written by VP of Academic Affairs Sebastian Parra and was sponsored by Senator Justin Brightharp.
2. Senate also approved of the Athletic Partnership Act, which calls for 30 out of the 300 organizations to be represented during 15 men's and 19 women's basketball games this season. The organizations would be notified once selected and randomly assigned to a game.
Criteria for selection includes: a cumulative 2.7 organizational GPA, list of community service hours and total of at least eight active members to attend the events. SGA is also allowing organizations on campus to ask up to $5,000 when collaborating with other organizations. Applications are now open and Organizations United will meet Sept. 26 to further discuss details.
Note: See The Signal's sports section int he upcoming weeks for in-depth coverage about the Athletic Partnership Act.
3. Senator David Jackson Jr., College of Arts & Sciences, spoke about the Peace Unity and Cooperation resolution of 2014, which would serve as a statement and goal list for SGA members to promote the welfare of Georgia State by providing students with a voice, among other initiatives.
4. Senator Justin Brightharp of Arts & Sciences spoke on behalf of Bill 1411, which allow Senate members to check on the SGA Election Commission to make sure the committee was doing its job. The bill did not pass.
5. The new Freshman Liaisons were announced and two of them are transfer students. These students will assist Senate Members with various tasks, such as bringing attention to SGA on campus but will not have the ability to vote.
SGA's Executive VP Osato A. Uzamere said there was no way for freshman students to be a part of SGA in the fall previously, because they did not have a Georgia State GPA by spring when the students are selected. SGA's VP of Student Services Teara Mayfield said each selected liaison is diverse and has scholastic achievement based on their contributions in high school.
6. Brianna Harris, a College of Education student, was nominated and elected by Senators as the new President Pro Tempore. With this position she will act as the President of Senate if the Executive Vice President is absent, as well as maintaining her senatorial position.
7. SGA announced its communication with Georgia State's Auxiliary and Support Services for a commuter meal plan. Additionally, SGA announced efforts toward updating their website within the next two or three weeks and finalizing library hours during finals week.
Upcoming SGA events and additional information:
1. SGA's Student Voice Plaza – SGA members will meet and speak with students Sept. 23 from 12 p.m.- 1 p.m. in Library Plaza.
2. SGA's Town Hall Meeting – Open forum for students to express their concerns and speak with members. The event will be held in University Center 480/485 Oct. 2 at 7:15 p.m.
3. SGA's 3rd General Senate Body Meeting – Bi-weekly public meeting held in University Center 480/485 Oct. 16 from 7:00 p.m. – 9:30 p.m.
4. SGA's 4th General Senate Body Meeting – Bi-weekly public meeting held in University Center 480/485 Oct. 30 from 7:00 p.m. – 9:30 p.m.
5. SGA's 5th General Senate Body Meeting – Bi-weekly public meeting held in University Center 480/485 Nov. 13 from 7:00 p.m. – 9:30 p.m.
SGA's first General Senate Body Meeting was held Sept. 4. The minutes from the meeting can be found on SGA's website -or- http://ow.ly/BJ1x1. The second meeting's minutes will be posted directly to SGA's website.