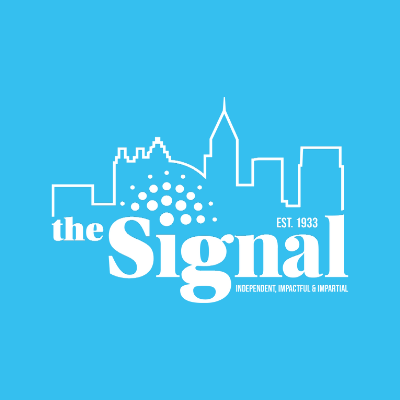 Picture this: you are in a sexy setting with either someone you like or someone you love. Oh, and it is Valentine's Day.
There are cliché dates in the dating world and we all know what they are. Is it something we necessarily want on the most romantic holiday of the year? Well, hopefully, any one of you can finish that sentence.
Valentine's Day is the perfect holiday to spice things up before you get to the bedroom, also known as dates.
I could list dates that range from $100 and up, but lets get real this is college. The cheapest dates are the best dates because a lot more thought is put into place. I would have loved to experience all of these, but between the new guy I am dating and myself, we decided we were not ready, but for those who are, have a sexy Valentine's Day.
Get Wet
I know what you are thinking and you might be right. Draw that dream bath you have been wanting to try out, but never found the time to do it, or the person to do it with. It is all about setting the mood. Anyone can form bubbles and throw around some salts, but get down to the nitty gritty.
If your valentine has a favorite scent incorporate it some how. It could be the soaps, but it could also be the candles. One last thing, do not forget the wine or any other beverage you would like to add on. Everyone likes to know their valentine pays attention to the little details.
One issue a couple might come across is the size of the bathtub. It is not like one person can be at one end and another person at the other end. This does not mean it cannot work, it just means you are working with a smaller space, which can be a good thing. If you come across this get the taller person to sit in the bathtub first, then you can follow by either lying on top or lying on top. The more you think about it, the more you think is this really a problem? Tear each other's clothes off, take a dip and enjoy, lovers.
Get Gooey
Receiving chocolates from a heart-shaped box is the norm. This year take it a step forward. Make each other the dessert and the messier the better. Melting chocolate gives you the opportunity to do just that. Do you want to take it a step forward? Wear something sexy for one another and I am not just talking about the ladies, take it off guys, we want to see those heart designed boxers.
The best way to enjoy this is to know how to melt chocolate. Imagine putting crusty chocolate on top of each other. Not sexy at all. The best kind to use is semi-sweet chocolate. It melts easier and because it is not as sweet as milk chocolate, you can consume more. Put the burner on low and slowly stir the chocolate once it is done melting it is ready to be used. You could get fancy and literally use a paintbrush to decorate each other, but I say get that finger ready.
If all goes well, the chocolate will end up more on each other then in the bowl. If you think for a second you need napkins then you are not going about this in the right way. In this date, you get two treats in one: The excitement with your partner and a nice dessert.
Get Erotic
There are places that hold erotic dinners that cost a nice chunk of money, but that is not necessary when the same things can be accomplished at home and in private comfort. The phrase 'erotic dinner' has been tossed around, but many people do not actually know what it is.
Traditionally these dinners are not meant for couples, but that can all change this upcoming holiday. Anything can happen at these dinners and for the most part they do. When people pay for these erotic dinners they do not arrive at the venue with their significant other, but alone.
When they order the eight-course meal the guests literally eats off the server. Once you can picture this, try to picture this with your Valentine. Cook a delicious dinner with multiple courses and eat off of each other. Fill both you stomachs and your minds.
Atlanta does not currently have any erotic dinner locations, but if you are really into this, you can take a trip to Seattle and enjoy its Erotic Art Festival this upcoming May.
If you are that person who typically goes on the "everyday dates," this is your time to shine. Show your Valentine that you are sexy and that you can be sexy. It might just take that sexy date to bring it out.