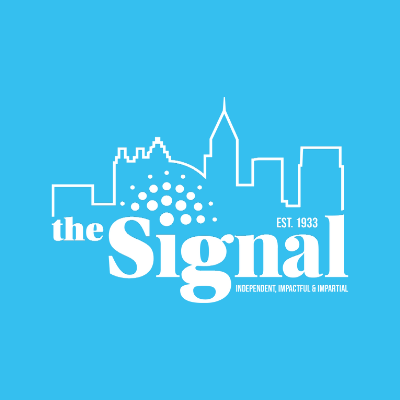 Editor's Note: This week's column is NSFW (not safe for work). Read at your own discretion.
I'm always exploring new sexual fetishes. When I hear of something I haven't tried, I usually want to give it a go. I believe that you don't really know what you like sexually without trying something new. Recently, I've started to explore 'fisting'.
'Fisting', also called "fist-fucking", is when an entire hand is inserted in either a vagina or anus. Once inside, the hand can be clenched in a fist or the fingers can remain straight.
When my partner first mentioned wanting to fist me, I was terrified. The thought of an entire hand being in me was a bit daunting. I was confused about how that could even be physically possible. However, I've been into S&M; for years, so I wasn't worried about that aspect of it.
My partner started out slow, fingering me with the normal two fingers. When I relaxed he would stick another finger in slowly, giving my body time to adjust, and adding more lubricant to his hand to make it easier to slide in. Once the fourth finger was sliding in, the pain started. My vagina had never been quite this stretched before. He stopped and let me body adjust once again.
Fisting can be potentially dangerous. It can cause laceration and even fatal embolism, which is when air enters the vagina and blocks veins or arteries. Although both of these situations are fairly rare, I suggest trying fisting with a partner who has had previous experience. Silicone-based lubricants are also good to use because they are thicker than water-based lubricants. The thickness of the lubricant makes the insertion of the hand easier and less painful. I also suggest using latex gloves to protect you and your partner from sexually transmitted infections and to give the hand more of a slippery glide into the vagina or anus.
But for me, the benefits of fisting outweigh the cons. Being fisted gives me the most intense orgasms, and in my opinion, makes sex better. If fisting is something you'd like to try on your partner, talk to them about why you'd like to try.
For some men and women who like to fist their partners, its a very visual sexual act. You're able to see your partner taking your whole hand into them. It can be very erotic. If you're skeptical about trying it, talk to your partner about how you want to explore the fetish.
Take your time when you're starting out. Always communicate with your partner about how you're feeling while you are fisting or being fisted. Communication is the key to great sex. Start with a few fingers at first and see how your body or your partner's body reacts. If you're both turned on, put another finger in, then eventually slide your hand in.
Once I had the fourth finger inside me, I realized we were over halfway to getting the entire hand inside me. I told him I was ready for the fifth finger. Once it was in, the only thing left was to get the hand inside of me. As he slid it inside me, the pain and pleasure both intensified—I had never felt this amount of intense pleasure and I could feel my body responding to it. When his hand finally made it all the way inside me, I began to have a convulsion-like reaction. My body was at its sexual limits, making me realize I wanted more and more of this.
I began to orgasm in a more intense way than I ever had before—I ended up squirting all over the bed and my partner. After, we both crashed on the bed, satisfied and excited about what we had just done.
Fisting has now become a part of our sexual activities, usually about once or twice a month. Each time, my body has the strongest orgasms—much stronger than just having sex. Limiting your sexual experiences may limit your chances of having mind-blowing orgasms—which is something I don't recommend.