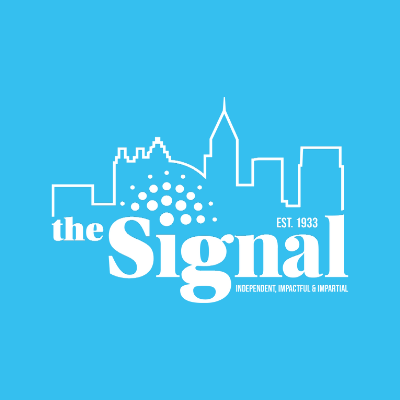 The Robinson College of Business is giving Georgia State students an opportunity to start their own business by hosting the third annual Panther Pit Pitch Party on Nov. 7 from 6 p.m.- 9:30 p.m.
During the event students will deliver business elevator pitches, a short summary of a business or product, according to Robinson's website. The best pitches will receive prize money to invest in their prospective businesses.
Robinson's website states first place will win $500, $250 for second place and $100 for third place.
Associate Director and entrepreneurship instructor at Robinson, Clifton Ray, said Panther Pit is not like ABC's show Shark Tank which features investors listening to entrepreneurs to consider their business.
He also said the Panther Pit Pitch Party is going to be a more fun, casual event that's main purpose is for students to network. Students can pitch their ideas in a room full of other students, alumni and judges.
"In the Panther Pit, the emphasis is on gaining experience and feedback. So we choose judges (not investors) who really know pitching and can help the students improve their pitch," Ray said. "The judges consist of one GSU faculty or Staff member, one or more entrepreneurs and one investor."
The judges were picked by the Robinson College of Business Development Department, according to Ray.
The department approached university alumni for the support of the event and to provide prize money. The main supporter is The Myers Group, founded by Georgia State alumni A.C. Myers III who is not an investor but an entrepreneur, according to Ray.
Alden Banes, business major, said he wishes he knew about the program sooner so he could have participated before he graduates this spring.
"For practical reasons I did not pitch anything, but I would have a few years ago," he said.
All forms for registration had to be in by Oct 17 in order for students to participate, according to the Robinson website.
Along with the Panther Pit Pitch Party, Robinson offers other opportunities for student entrepreneurs, according to Robinson's website.
Entrepreneurship workshops are extended to students by the small business development center on Wednesdays from 3 p.m.-5:00 p.m. in the library. Students have register in order to participate in the workshops, according to Ray.
Start up exchange workshops are also held in the Collaborative University Research and Visualization Environment every Tuesday and Thursday, according to Robinson's website. Workshops for Spring 2015 are not online yet.
Ray said the biggest event the College of Business has for prospective business owners is the Annual Business Plan Competition.
Last year the prize package was $10,000 and it is expected to be much larger for the next competition, which is held each April, according to Ray.
Last year's winner were Rajesh Rajasekar, Dominic Francis and Glen West. They founded the company Niche Video and have been running it since graduation. The company is beginning to gain attraction in the market, according to Ray.
Lewis, a senior at Robinson, said the seminars and events are good but professors in the college are the most helpful.
"I think professors are probably the best resource. Not only because so many of them have worked in the field but just networking with professors and asking professors to help… for anything you need," she said.
For more information visit Robinson's event calendar page.