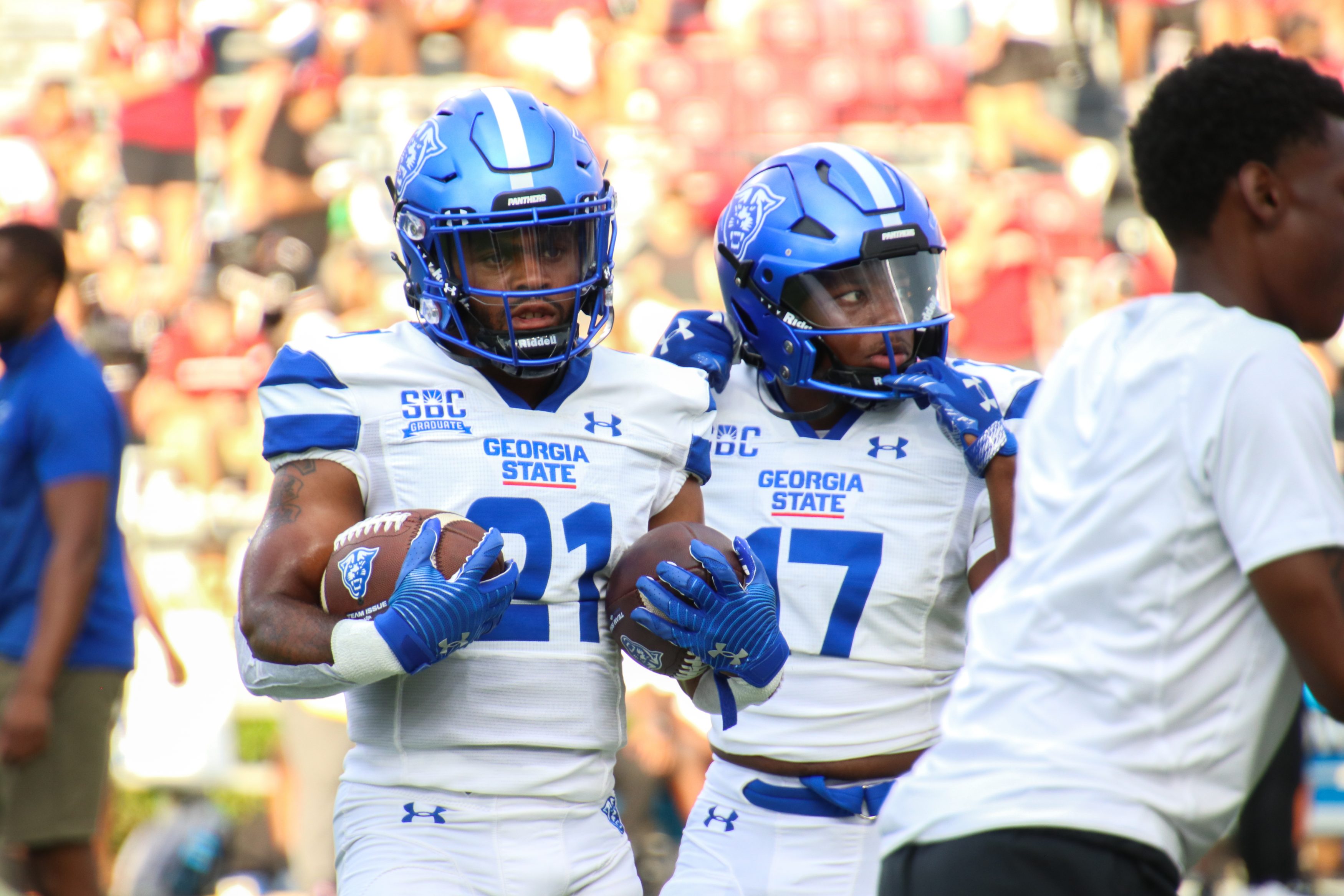 The Panthers have accomplished many things as a team this season, including them being top 15 in rushing yards as a team and top five in turnovers forced. The game of football is a team sport and with the help of each respective unit around them, both of these players are headed for record-breaking seasons. These players are running back Tucker Gregg and defensive back Quavian White. Heading into week eight they are either all-time leaders or are close to breaking school records. 
Quavian White this season has four interceptions heading into the Panther's matchup against the Mountaineers. Those four interceptions make him the Panther's all-time career interceptions leader (formerly held by Antavious Lane). White's four-interception mark this season also makes him one interception away from tying the school's single-season interception record (also held by Antavious Lane). 
White's journey to the top of the leaderboard started in 2018 when he ended the season with only one interception. The following year, he would end the season with two interceptions. In 2020, he would improve his interception total from the previous seasons and finish with three interceptions. 
Last season, White ended the season with only one interception. This interception propelled  White into the top five of Georgia State's all-time interception list. White's four interceptions this season makes him tied for fourth in the FBS and tied for first place in the Sun Belt for interceptions this season. 
On the opposite side of the field, Tucker Gregg is having a field day for the Panther's offense. Tucker Gregg has 460 rushing yards and six rushing touchdowns for the Panthers this season. His fifth and sixth touchdowns against Georgia Southern made Tucker the Panther's all-time rushing touchdown leader (Previously held by Tra Barnett). His 460 yards this season increases his career total to 2,020 yards. Entering the matchup against the Mountaineers, he is 137 yards from breaking the school's all-time rushing yards record (also held by Tra Barnett). 
Tucker Gregg's road to glory also started in 2018, when he rushed for 83 yards. In 2019, he rushed for 59 yards as a third-string back sitting behind Tra Barnett and Destin Coates. In 2020, Tucker would rush for 468 yards along with six touchdowns. Tucker Gregg would have his breakout season last year when he rushed for 953 yards and nine touchdowns. This made Gregg second in both single-season rushing yards and rushing touchdowns. 
"It is definitely two goals that I have been tryna reach for my own," said Tucker Gregg when asked about reaching these two milestones. " I'm going to continue to do what I can do to help this team." 
One final player on the road to Panther greatness is quarterback Darren Grainger. Darren Grainger entering this season was eighth on the all-time passing list and fourth on the all-time passing touchdown list. Entering week eight Darren is now fourth on the all-time passing yards list and third on the all-time passing touchdown list. These Panthers look to both break and expand on these records as the season progresses. The only question is how long it will take.