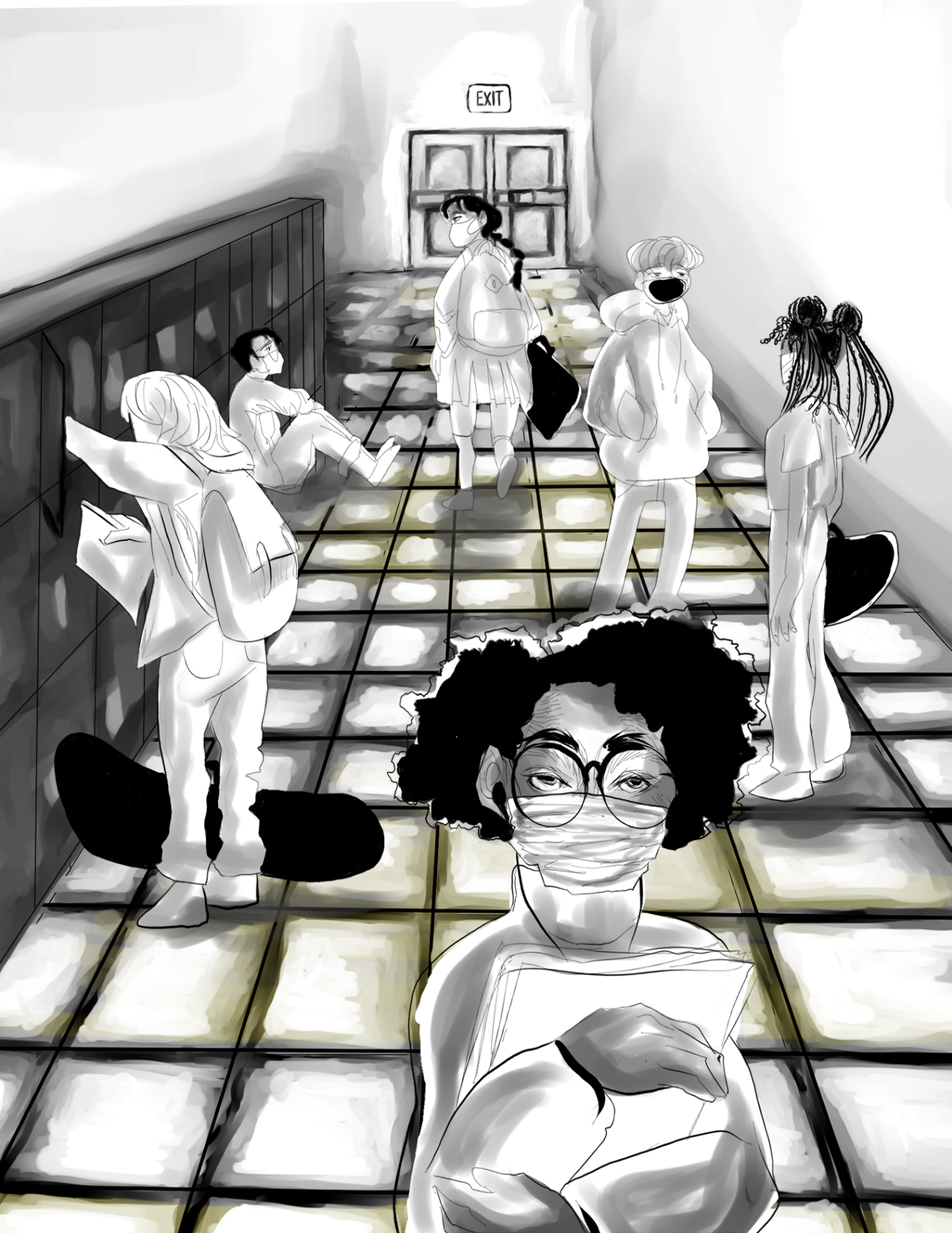 It's no doubt that President Biden entered office in a time of crisis, and in the short time, he has accomplished much and promised much more. 
He has rallied the country to unify. Following his inauguration, he rejoined the World Health Organization, rejoined the Paris Agreement and reversed the Muslim immigration ban that had been in place during the Trump administration. 
His goals included decreasing COVID-19 cases and providing economic assistance to families in need. By the first 100 days of his presidency, he hoped to have 100 million Americans vaccinated and the majority of elementary and middle schools safely reopened. 
Biden's promises of action are reassuring and hopeful, but the road to hell is paved with good intentions. 
His goals of controlling the spread of COVID-19 and his promise to safely reopen schools in the first 100 days of his presidency are contradictory; one cannot happen alongside the other. 
It's safe to say that schools are more than academic institutions — they are the cradle of American society. They are a daycare system, a place for extracurricular activities and an educational institution.
For many families, especially those where both parents work, school closures were crippling. However, remaining open is far riskier than staying home. 
There is a need for schools to open, but opening them now is reckless. 
In Georgia, teachers receiving a vaccination is not a requirement for schools reopening. How can we reopen when we don't even prioritize our educators?
Between students, staff and faculty, schools are germ incubators. Opening them up would be allowing for the virus to breed freely among the people of our community. 
We don't have control over the thousands that work or attend each school. Requiring masks and social distancing is not enough when masks are down to eat at lunch, and then students, faculty and staff will go home to people who may or may not have been safely quarantined. 
There are far too many variables to control; it is not just the school building and the school hours that have to be considered but also the home lives of every person who goes to those schools. 
We are not just concerned for the lives of the people at those schools. We are concerned about the families surrounding those people. Many students live in multi-generational households; others live alone and don't visit family because they fear spreading the virus to their families. 
We cannot be too careful. It is not impossible to open schools up safely — it's entirely possible. However, we are not robots. We cannot control the variables off school grounds to protect our communities. We should put students first by prioritizing their safety and keeping them home to continue distance learning.
For now, distance learning and adaptability are the new normal. We need to stop rushing to reach normalcy because as long as COVID-19 is a risk, we cannot feel normal. 
If it were a game of stakes, the bets would hold no substantial gains on either side, and honestly, I wouldn't wager at all.