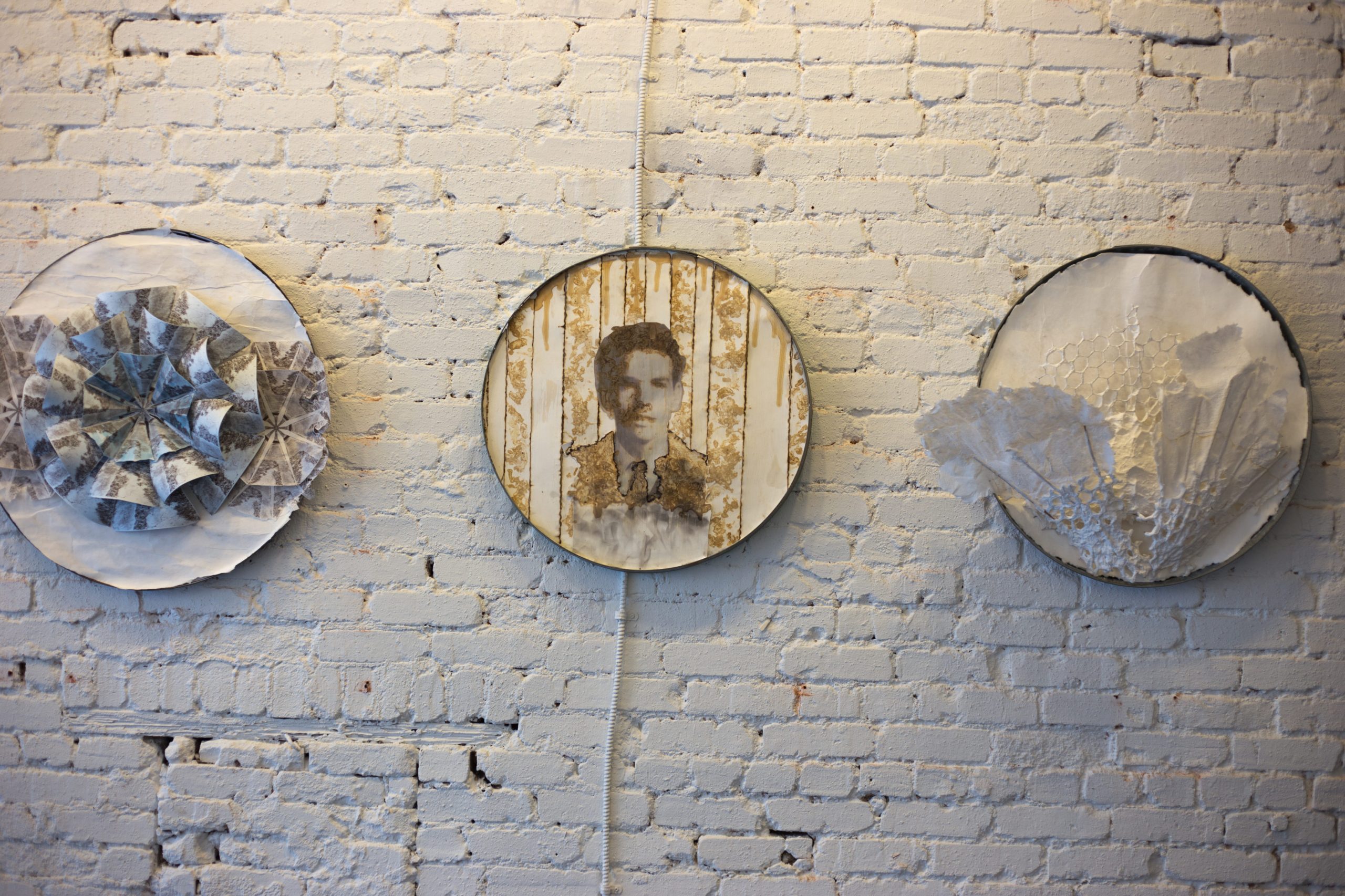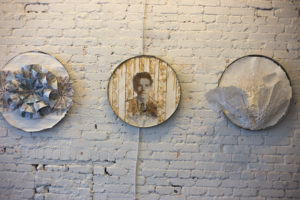 Owner and gallerist, Jack Michael, is bringing the arts to College Park with Paper Plane Gallery. The 650-square-foot "shotgun shack," as Michael calls it, offers a unique space for both new and established artists to show off their work, free of charge, during special exhibitions.
The gallery is currently showing off the works of Caren Stansell in her "Home is Where the Heart Is" series. The works feature unconventional materials, including beeswax and tobacco, to explore the "ever evolving relationships that occur within a home," according to Stansell's artist statement.
Kat Cockey, an intern at the gallery, has work featured at the gallery and encourages students to submit their work for possible inclusion in the gallery's next showcase.
"It's called Utopia/Dystopia," Cockey said. "It includes all works on paper and poetry. It's a very equal opportunity gallery."
The gallery is also entirely not-for-profit. There's no charge for artists who want to exhibit their work, and the gallery only keeps 50 percent in commissions, though Michael said she would take less if she could.
"I would love to host non-art events to make money so I don't have to take a 50 percent commission from artists," Michael said. " Then,  I can afford to let arts-based events take place in the gallery, on a profit-sharing basis that honor the artist above the gallery."
Aside from print works, the gallery also offers yoga classes in-house. It's $15 to register for a class or $20 for drop-ins. There are beginners classes and the gallery does have some mats available. Zin or Vinyasa flow classes are also offered.
Whether it's for the yoga or the incredibly unique pieces of art, the Paper Plane Gallery displays high quality art at the best admission prices – free –. Michael has big plans for the gallery, making it one to watch in the College Park community.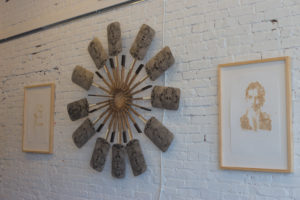 Jack Michael Q&A:
Is this your first gallery?
This is my first gallery. A supportive community of fellow gallerists, artists, collectors and critics made Paper Plane Gallery possible. I only had three weeks to take the gallery from concept to opening night. When the fresh wall paint was still drying on the day of our grand opening, I was seriously questioning my life decisions, but we had a great show with work from all over the U.S.
What drove you to open a gallery based on paper and printmaking?
I'm a printmaker by trade, so that's what I know how to curate. My background is originally in sculpture and alternative process photography, so I do have a soft spot for sculptural printmaking, handmade papers and prints incorporating platinum-palladium photography or other hand-pulled photographic elements. I can't curate something as well if I don't know where it fits on the technical, historical and aesthetic spectrum of art.
Are you featuring a lot of local artists right now, or is it a mix?
It's a mix! Part of the goal is to elevate the careers of local artists – especially emerging local talent – by showing their work alongside pieces from more established and national artists.
How do you choose which pieces you feature in the gallery?
It varies by show. Some shows are invitational, and the artists are selected either by myself or a guest curator. Some shows are solo shows, and I work alongside the artist to curate a good selection for the space. We also have open call group shows, like the one we're currently accepting submissions for, and in that case we conduct a formal jury with three jurors to select pieces.
The AJC said Paper Planes was trying to keep the art affordable. What's the price range of the pieces in the gallery?
Part of the mission of Paper Plane Gallery is to make art more accessible to everyone; part of that is encouraging collectorship by making art affordable. The least expensive piece we've ever sold was only $10. The most expensive we've ever sold was $425. Making money is nice, but at the end of the day I'm more concerned with showing work that is experimental and pushes the boundaries of what people are accustomed to seeing. I think fortune favors the bold, and also favors the kind. We intend to be both.  
What has attendance been like so far?
Outstanding! We've had between 150-260 people attend each event, and more importantly, the quality of conversations around the work in the gallery has been stellar. People generally cram themselves into the gallery for half an hour or so, then migrate to the speakeasy next door to keep talking about art, life and how pleasantly surprised they are by the cultural quality of College Park.
Do you have future plans for the gallery?
I want the gallery to grow in size and in the capacity in which it serves the community. I see a future even more ripe with artist talks, educational programs and performance-based events. We have plans to liaise with College Park and some area creatives to make this dream a reality. I'm scoping out an old historic space near our current space for a permanent home, and it would make for an amazing event space.
Is there anything you want people to know about the gallery?
Even though we're not officially a non-profit, we are a not-for-profit. I want our future to reflect that. I'd like to create a space where artists can teach classes and people can host performances and just share profits rather than my charging a flat fee. I believe in the free market, but I will always put a portion of what we make back into the community in a way that supports access to the arts.
At a Glance:
Paper Plane Gallery
3731 #2 Main Street
Atlanta, GA 30337
Hours: Friday and Saturday from noon – 5 p.m.
Paperplaneatl.com
There is free street parking on Main Street, if you get there early enough. You can also take Marta to the College Park stop, and it's a quick walk across the street from there.
UTOPIA/DYSTOPIA, an upcoming exhibit at the gallery, is currently accepting submissions. The deadline to apply is Nov. 6. The exhibit will open Dec. 15 through Jan. 28 of 2017. You can apply at http://www.paperplaneatl.com/.