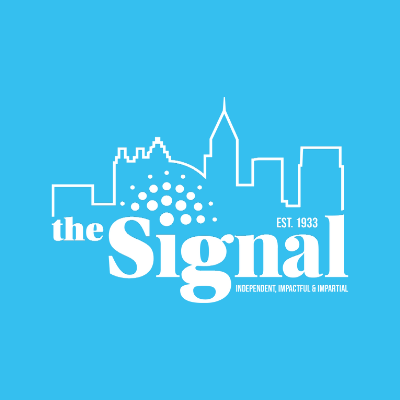 Georgia States men's tennis team dominated against Wake Forest by collecting a bunch of wins in the Wake Forest Invitational on Oct.11-13.
The Panthers opened the tournament going 5-3 in the singles matchups and 6-2 in the doubles competition on the first day.
One of the newest members of the Georgia State team is Zack Kennedy, a transfer sophomore from Clemson University. He took the court alongside senior Sofiane Chevallier to defeat very talented teams from Tennessee and Duke.
The Blue Devils have one of the premier top 50 double teams in the country that includes Jason Tahir and Chris Mengel. However, the Panthers duo were too much for Duke this weekend.
Georgia State head coach Brett Ross seemed to be very pleased with his team's performance.
"We showed today that we have the talent and the ability to compete with the top teams in the country," said Coach Ross.
Rain delays brought play to a halt while Georgia State finished 7-5 in singles competition.
The Panthers were 12-8 overall at this point throughout singles competition.
Kennedy went undefeated the second day. He went on to Wake Forest's Nicky Kunz in the B1 singles finals.
Sophomore Felipe Jaworski followed trend as well, going undefeated in single play.
Kennedy won 6-2 and 6-0 against VCU's Toni Batlle. Following his first win, he closed out UNCW's Javier Restrepo, 7-5, 4-6, 6-4 in a very close match.
Jaworski defeated Tennessee's Techs Eduardo Mena 6-4, 6-1. He found a way to defeat Elon University's Joshua Luck 6-2, 6-3. This advanced Jaworski to the consolation finals of the A2.
The final day of the Wake Forest tournament was Kennedy's day. The sophomore went the entire weekend without dropping a set.
"It shows his focus," head coach Brett Ross said. "He's playing some great tennis right now and maintaining that focus throughout each match."
Georgia State will begin to prepare for the ITA Regionals, which is set scheduled for Oct.16-19.