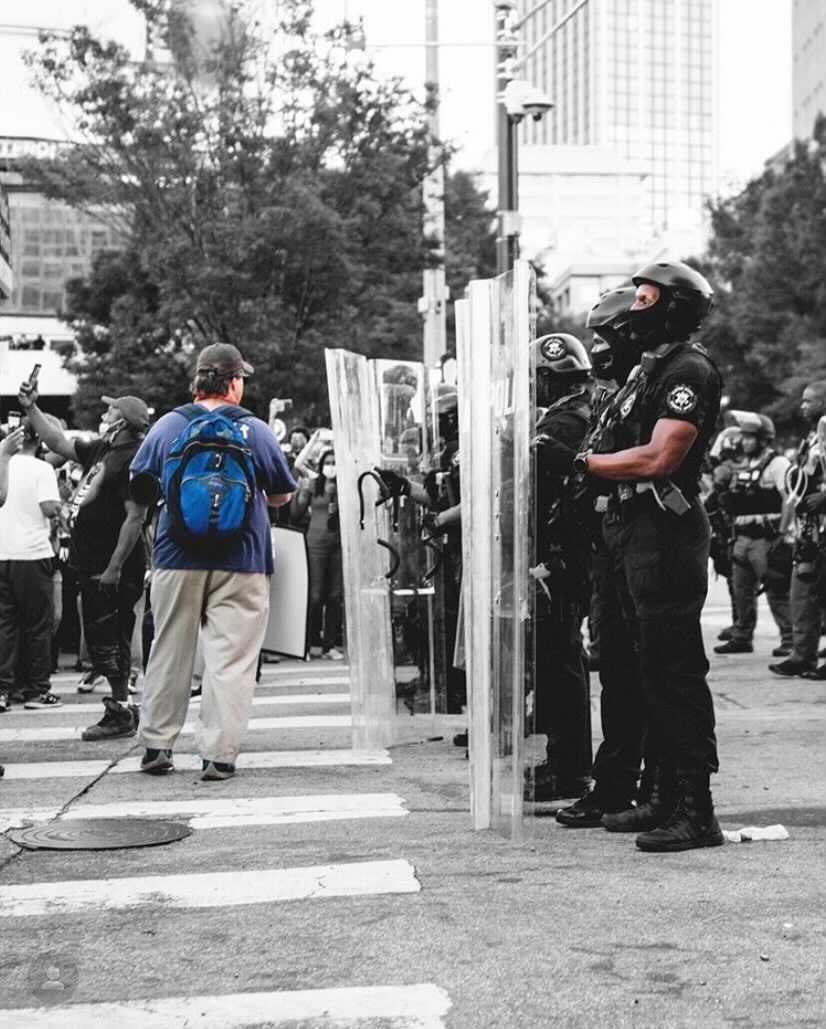 On June 9, Provost Wendy Hensel announced the Task Force for Racial Equality, composed of faculty and students. It intends to look deeper into Georgia State's race relations and recommend an action plan. 
Now it's nearly October, and the task force has already made preliminary recommendations to tackle discrimination at Georgia State. The task force will investigate the issues more closely this month, and its final recommendations will come this November.
According to the task force's first report, they must identify three things:
"Ways in which [Georgia State] … can address and reduce systemic racism and police violence."

"Important conversations for [Georgia State's] campus community to … understand … police violence and racial discrimination."

"Ways in which Georgia State may best support our Black and other underrepresented students, faculty, staff and community."
The task force hopes to become a model for other universities' responses to racial tension.
"These recommendations [are] an early step in a series of actions that … will position [Georgia State] as a national leader and exemplary institution of higher education in its actions … to protect and affirm the lives of Black and other marginalized people at the university, the community, the state, the nation and the world," the report stated.
The task force's roster is diverse, including African American studies professors, law professors, social work professors, deans, Student Government Association representatives and administrators.
"I selected strong leaders from around campus," Hensel said. "Many of whom have been engaged in these issues or have scholarly expertise in relevant areas. The two students were elected by the student body and thus were the appropriate representatives."
Both SGA University-Wide President Kaelen Thomas and Jessica Siemer, former president of the Graduate Alliance, are the student-elects within the task force.
Hensel selected Jonathan Gayles, associate provost and African American studies chair professor, as the task force chair. He produced an award-winning documentary, "White Scripts and Black Supermen," which deals with Black heroes' presence and stereotypes in comic books. He was also the submitter of the initial report.
Members of the task force agreed that Gayles would be their public spokesperson. Gayles has not yet responded to a request for comment by The Signal.
The task force, in its initial report, presented a list of at least 23 preliminary recommendations, like"ensuring racially diverse perspectives in decision-making among senior leadership" and "creating a [Georgia State] Police Advisory/Accountability Board composed of…community representatives."
These recommendations identified key strengths and weaknesses of the school when it comes to racial relations.
While Georgia State's student diversity is a strength, the task force believes that faculty diversity, community involvement, transparency and reputation all need improvement.
According to College Factual, Georgia State's student body is highly diverse compared to other schools. Almost 25% of students enrolled at Georgia State in 2019 were non-Hispanic white, compared to the 42% national average in 2018. 
Despite this, Georgia State University President Mark Becker said in a 2019 interview with The Atlanta Journal-Constitution, faculty diversity is still lagging.
The recommendations put forth by the task force and the analyses to be done in October may help the situation, among other concerns.
"As we identify next steps in the coming days and begin our conversations," Hensel and Becker said in their announcement of the task force, "we'll engage our university community to help create vehicles for sustained change."